Monaco Property
The Principality of Monaco is an independent sovereign state set in the heart of Europe, on the "Côte d'Azur" between Cannes and the Italian border. It has a resident population of approximately 35,000 and occupies just over one square mile on the Mediterranean coast. About 20% of the population is Monegasque, the remainder being a cosmopolitan mix of French, Italian, British and most other European nationalities as well as Americans, Canadians, Australians, South Africans, and Middle Eastern Nationals.
The Principality of Monaco has achieved a reputation for being a serious business centre and ideal place of residence for families wishing to live in a very safe and accessible European location with sophisticated facilities, a temperate climate and favourable tax system.
Though French is the official language, English and Italian are widely spoken and understood both in business and socially. English is the preferred foreign language for children in the highly rated local schools and is the predominant language in Monaco's International School.
One of Monaco's foremost attractions is the high level of security afforded to its residents due largely to the presence of a strong police force. Many of the apartment complexes have 24hr security and concierge for extra peace of mind.
The Principality legislates internally in respect of all matters of direct taxation: Monaco has chosen not to adopt any income tax, capital gains tax or withholding tax legislation. This is good news for anyone looking to purchase real estate in Monaco for a long-term home or for rental purposes.
Though undeniably built-up, Monaco still enjoys various parks and several public and private beaches.
Monaco Property
The Principality is a prestige area and, as such, Monaco property changes hands for considerable sums. There are few bargains to be sought as can be well understood from the density and quality of much of the extant accommodation. However, its tax haven status ensures the market remains buoyant and prices stable so investment in Monaco property continues to be attractive.
Much of the available property in Monaco and Monte Carlo is apartments, from small studios to large luxury triplexes and penthouses. Those overlooking the harbour and Formula 1 circuit are naturally more valuable. There are also a selection of luxury villas and beautiful townhouses but these are usually somewhat more expensive.
Parking difficulties ensure that Monaco properties offering one or two spaces are highly desirable. Private purchase or rental of parking can run into several tens of thousands of Euros and, due to demand, will not necessarily be nearby.
Rental Properties
For properties to rent in Monaco and Monte Carlo, please click here: Monaco Rental Property.
Monaco Property
---
2 bedroom Apartment in Monaco, South West Monaco for sale - 12,900,000 EUR
1 bedroom Apartment in Monaco, South West Monaco for sale with 11m2 terrace - 2,950,000 EUR
1 bedroom Apartment in Monte Carlo, South West Monaco for sale - 1,700,000 EUR
5 bedroom Penthouse in Monte Carlo, North East Monaco for sale - POA
5 bedroom Apartment in Monaco, South West Monaco for sale - 27,560,000 EUR
3 bedroom Apartment in Fontvieille, South West Monaco for sale with 110m2 of land - 24,000,000 EUR
3 bedroom Apartment in Monte Carlo, North East Monaco for sale - 22,000,000 EUR
2 bedroom Apartment in Golden Square, South West Monaco for sale - 22,000,000 EUR
3 bedroom Apartment in Auteuil, North East Monaco for sale with 104m2 of land and 18m2 terrace - 19,500,000 EUR
4 bedroom Apartment in Monaco, South West Monaco for sale - 18,500,000 EUR
Our Offices
Our offices are very conveniently located in the absolute heart of Monaco.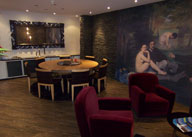 The team
With 8 bi-lingual sales staff, we can assist clients in all the main European languages plus Russian.
Clients will also benefit from our full-time in-house legal and fiscal team, as well as first-rate administrative support. All of our sales staff are highly trained and have an unrivalled expertise within the Monaco real estate theatre.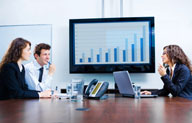 Viewing Arrangements
All viewings will be handled in a fully professional and unpressurised manner. Viewings will be pre-arranged to make the most of your precious time.
We also have a chauffeured limousine service for potential buyers to make the experience even more stress-free.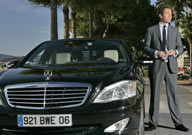 Our job does not finish when you have bought the property of your dreams. We pride ourselves in maintaining strong professional and friendly relations with our clientele long after the purchase is complete. From furnishings to finances, to advice on where to go and what to do, we would be delighted to support you all the way.
Property Management
Once you have acquired a property we are able to handle its management, if required. This will include administrative, legal, social and technical formalities. We will be able to select the best contractors and help you negotiate the best rates for architects and building firms as well as handling and overseeing progress. We can also take care of your bill payments, maintenance contracts, etc. We are also able to look after the housing of your staff.
Search Monaco Property
Apartment (79)
Penthouse (7)
Studio (5)
Get In Touch About Monaco Property
For over 15 years, we have helped thousands of buyers. We can help you find your dream property in Monaco. Our service is completely free, professional, discrete and with no obligation.
Latest Properties
RSS Feed
Keep up to date with the latest properties added to our website.

Monaco Property RSS feed

Our company and properties regularly appear in publications around the world. Click here to view some recent articles.