Please follow this link to search for Equestrian Property in France from the Prestige Property Group.
Ever since the days of Louis XIV France has always enjoyed an undeniably passionate love affair with horses. With an abundance of world-class facilities together with a particularly kind climate, horse lovers from all over the world are heading to France to find their ideal home. Considered some of the most sought-after real estate in the country, here's everything you need to know about buying equestrian property in France.
Location, Location, Location
It may be an overused cliche in the world of real estate but it really is essential to get your location right and this is particularly true when dealing with equestrian property. Be sure to do your homework thoroughly and match your location with your needs.
Equestrianism is popular throughout France but some areas are better suited to a particular activity than others. Competitive riders might prefer to avoid an isolated rural property as it means having a long drive every time you need to be somewhere, whilst hackers need good access to local bridle paths.
If you're looking to breed, pay attention to where stud farms are located as it is no coincidence that they tend to be clustered together. Breeders look for areas with a favourable soil structure as this has a positive impact on the quality of the grazing land. Brittany and Normandy are home to some of the best grazing land in the country, making them particularly popular areas for breeding establishments.
As well as having faith in the land, another advantage of being in a popular equestrian property area is that there is sure to be an already well-established network of specialist equine vets and blacksmiths to support your every need.
Click image for property details: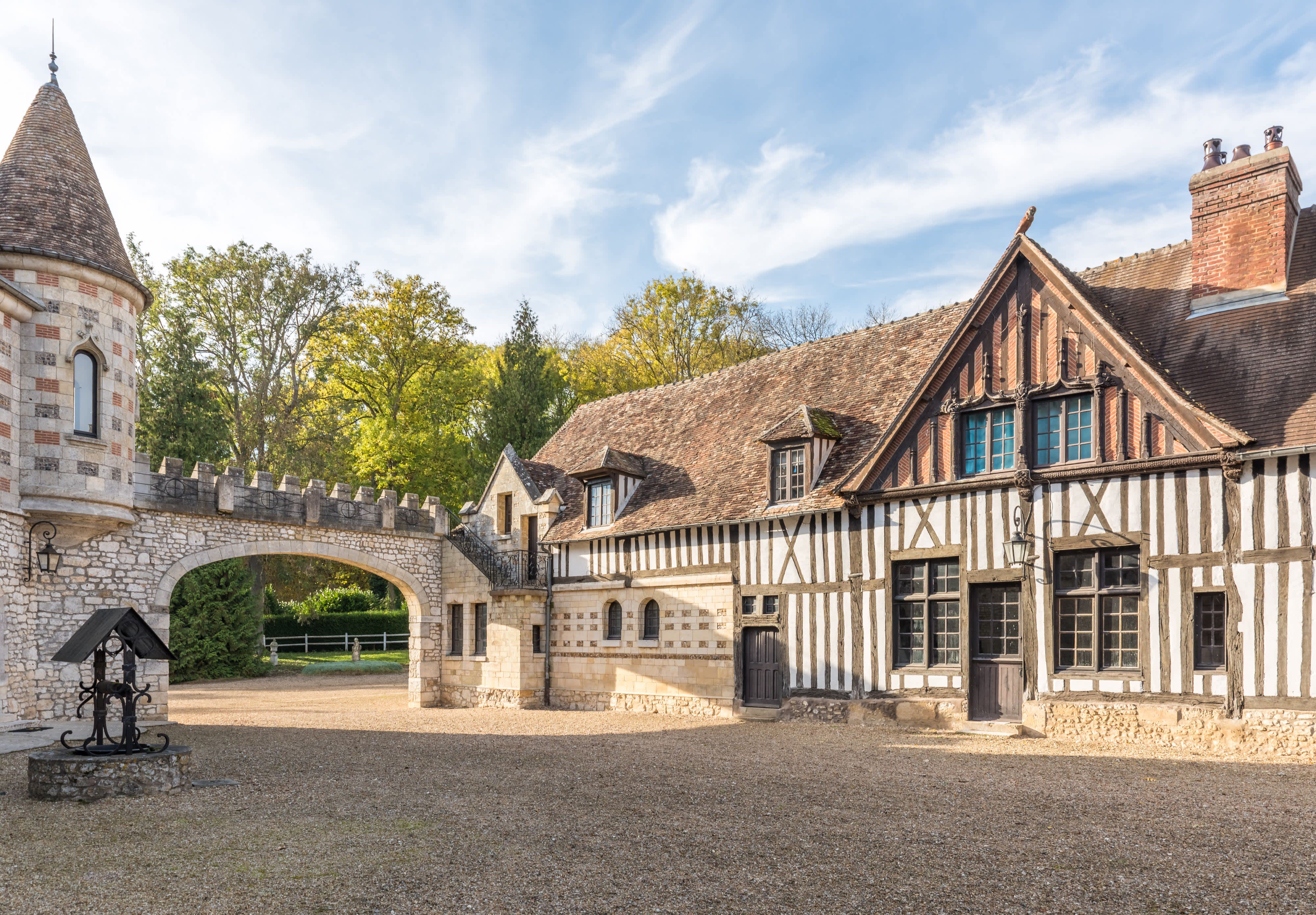 The Importance of Land
As well as the quality of the land being important, you also need to consider how much you need. As a general rule of thumb, you should allow at least 1.5 acres of permanent grazing land to support one horse, although a happy horse is one with plenty of room to graze and frolic so always go bigger if you can.
It's important to manage your pasture properly so look for fields that are easy to split into smaller paddocks and turnout areas. If you find you have the budget to purchase a lot more land than you need at any one time then, it's a great idea to completely rotate your pastures.
Extra land also grants you the added flexibility to expand and build an arena, or to simply have the space ready should you acquire another horse at some point.
On the flipside, if you find your perfect equestrian property but the acreage is coming up short, then don't rule it out just yet. Look into the possibility of sourcing land to rent on a long-term basis. As with anything, prices will vary but as a guide but you can expect to pay in the region of 150€ per hectare, making this an affordable option for most.
Click image for property details: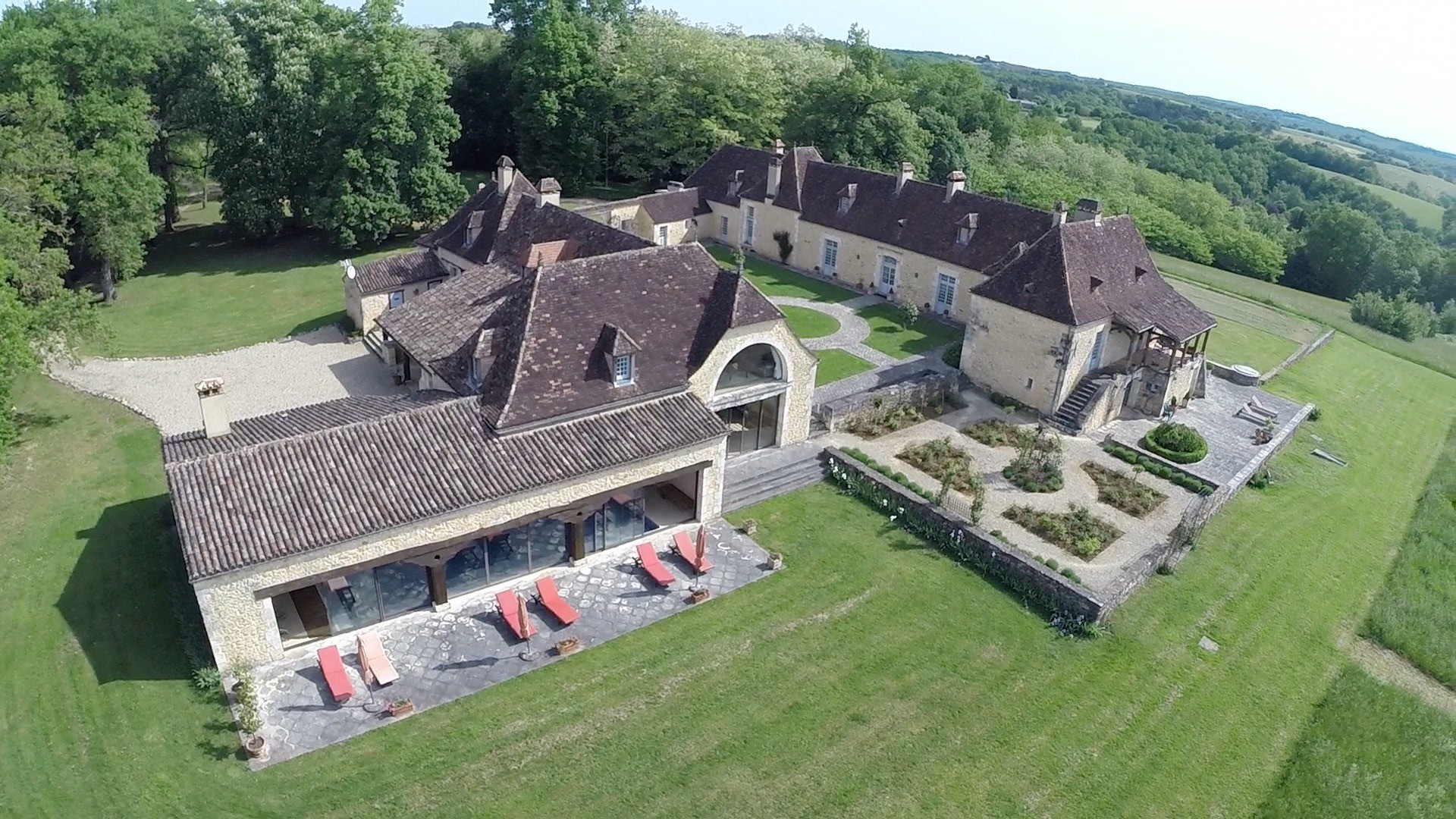 Access To Water
There's a reason why there's a famous proverb about leading horses to water and that's because horses like water!  The average horse drinks between five and ten gallons of water per day so good water access is vital for any good equestrian property.
Plumbing should be up to date both indoors and out, and you want to ensure you have a good supply within easy reach of pastures and stables. Ideally, you want a trough in every paddock as well as a sink in your barn.
It's also a good idea to insulate all exposed pipes as winters can be harsh in France, especially the further north you get. Also check around the yard for decent drainage.
Click image for property details: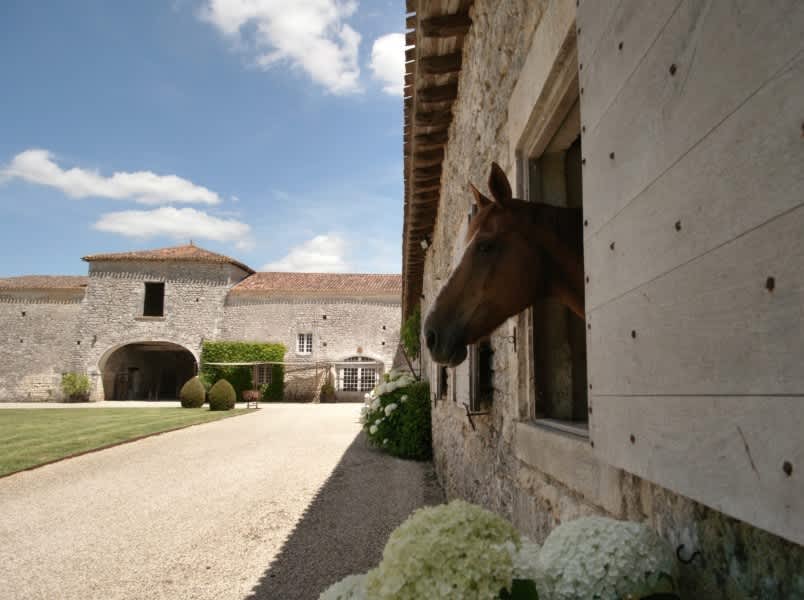 Compromising On Your Equestrian Property
In an ideal world, you never want to compromise on your location or land size as these cannot be changed so if anything has to give, it has to be on the actual bricks and mortar side of things. A house can always be improved in some capacity.
It may also be easier, and kinder on the initial budget, if you have to add on some of the facilities you require at a later date. Field shelters or stables on skids can be erected reasonably quickly and cheaply (subject to permission) but as long as you have paddock land then you have an equestrian property.
Stable type and design are as personal as the wallpaper in your house so most people alter or upgrade them at some point anyway. Do bear in mind however that adding on too much may have a negative impact on your future saleability as future purchasers may not want to pay for what they consider to be surplus addons.
Stick to fewer but good quality, professionally built facilities and infrastructure. Versatile essentials such as an all-weather outdoor school, good fencing and drainage will always appeal to most equestrian property buyers.
Click image for property details: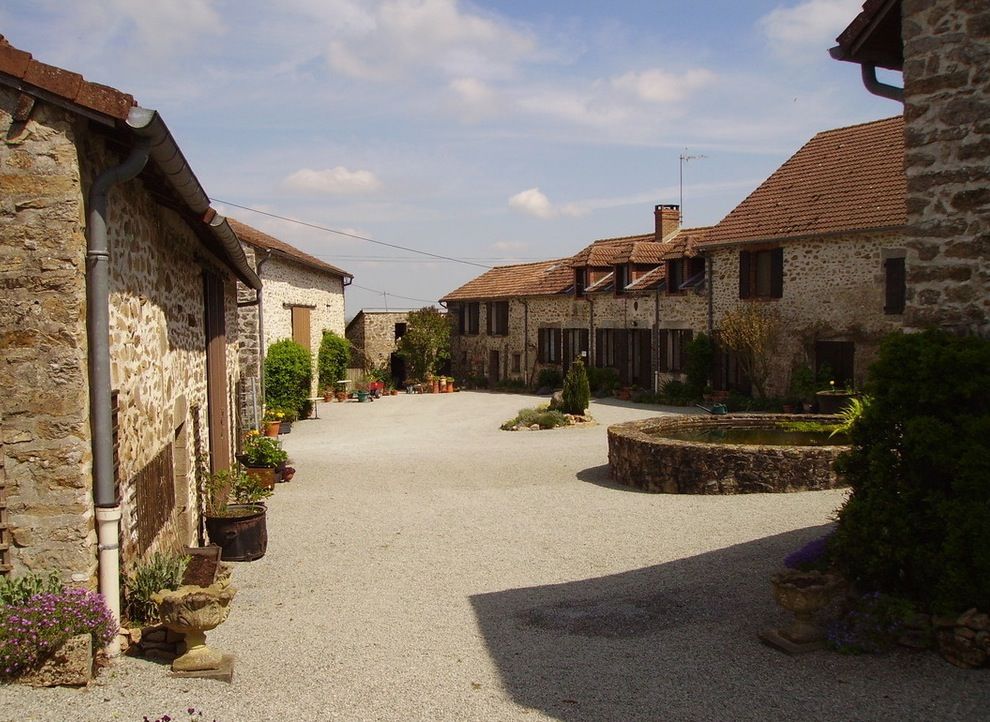 Yards, Barns and Storage
If you're looking for an equestrian property that already has the facilities you need, then you want to make sure your barn has an electricity and water supply and that your tack room is of a decent size. Horses require a lot of equipment and you can never have enough storage space, especially if you have more than one horse.
Ideally, your yard should be within sight of the main house, although not too close as this can potentially affect your property's future value and desirability. CCTV is always recommended as a deterrent anyway, but it is even more important if you can't see the yard from the house.
Whether you're looking for a sprawling country estate, a glorious chateau or a value for money starter home, owning an equestrian property in France can offer the perfect lifestyle choice for you and your horse.
Further Information
For more information on any of the properties featured in this article, please follow the appropriate link or click on the relevant image(s) to complete an enquiry form. Alternatively, please follow this link to search for more Equestrian Property in France from the Prestige Property Group.
For any other enquiries, please contact us here.