Please follow this link to search for French Chateau property from the Prestige Property Group.
There's something undeniably romantic about an overseas wedding and for many brides and grooms, saying "I do" in a fairytale chateau is perhaps the ultimate fantasy. For many others, that dream extends far beyond just a single day and involves starting a whole new life abroad. As these two paths can cross so seamlessly, here's everything you need to know about getting married in France and how to host the perfect French chateau wedding.
The Perfect French Chateau Wedding
A fairytale chateau offers perhaps the ultimate, stunning wedding venue for many, guaranteeing a truly magical day for you and your guests. Oozing with jaw-dropping beauty in the form of towering spires, ornate staircases, immaculate grounds and sparkling lakes, there are few places on earth that will make you feel so incredibly special on your wedding day.
Whether you are looking to host a small, intimate gathering or a large scale extravagance, France is bursting with majestic chateaux and there is no doubt that the right one for you is out there, awaiting your discovery, no matter which region you prefer.
As well as providing a stunning backdrop for your day, one of the greatest appeals of a French chateau wedding is that not only can the actual day be tailored to meet your exact needs and personal requirements, but everything can be taken care of under the one roof, including onsite accommodation for you and at least some of your guests, if not all. Perfect for transforming your celebration from a one-day event, into an extended gathering of your nearest and dearest.
Furthermore, a chateau wedding often includes a full wedding planner service where the owner or event management team will help you plan every small detail of your big day. From the usual decorations and flowers, music and photography and canapes and cakes, down to the more unusual requests such as flamethrowers, caricature artists, magicians, and mime artists. Take advantage of having expert help on hand to truly create your own unique day, full of memories to last a lifetime.
Click image for property information: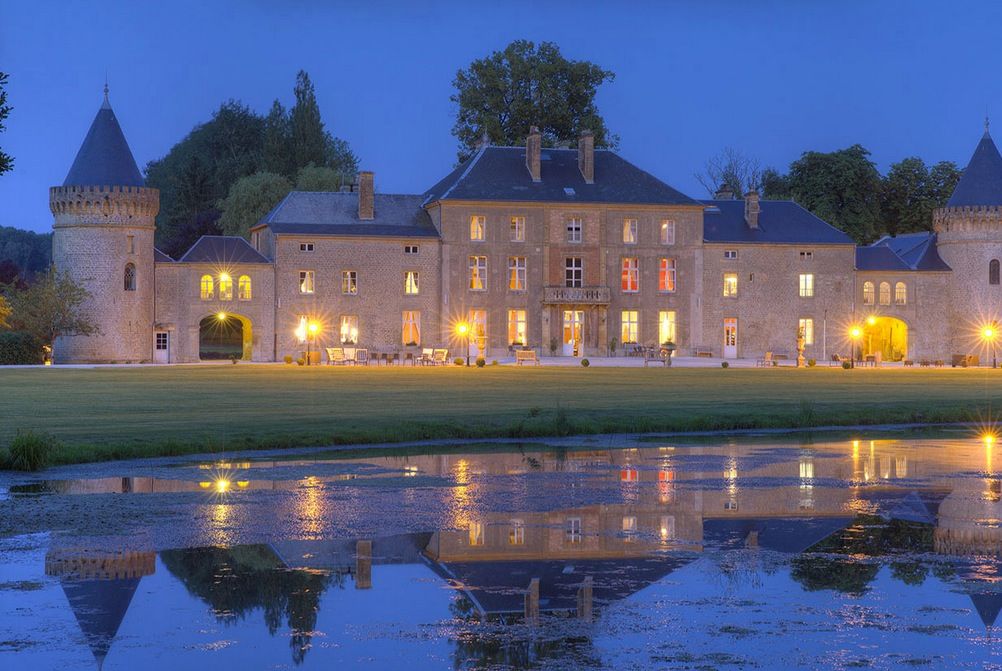 The Legalities of Getting Married in France
With an idea in mind of what and where, before you send out your invitations, it's important to get to grips with the legalities involved with getting married in France. There are some rules to follow and requirements to fulfill, but with sufficient time and research, they are all fairly simple to either overcome completely or certainly workaround.
Perhaps one of the trickiest hurdles is that under French law, at least one of the parties to be married must be resident in France for a minimum of 40 consecutive days immediately before the marriage. This period of residency must also be in the same location where the marriage is taking place. Whilst for most people this may appear difficult at best and impossible at worst, there are a couple of options open to you.
For example, if you or your family own a property in France then the residency requirements might not always be adhered to as strictly as intended. That being said, any potential leniency in the rules will vary from location to location as it falls down to the discretion of the local Mayor. It's certainly worth a discussion with him or her early on in your planning process to discuss what options are available to you, if any.
If you're unable to fulfill residency requirements and don't own a French property, it still doesn't mean the end of your dream of getting married in France. A very common workaround is to simply have a private, civil ceremony in the UK to take care of the legalities, whilst then hosting your perfect French chateau wedding at a later date. You can hire a professional officiant to perform a personalised service, and with your guests none the wiser about the fact you are already legally married, this will feel like your real wedding day.
It's also worth noting that in France only a civil wedding in the local town hall (Mairie) is legally binding, so even if you did meet residency requirements, if you wanted a French chateau wedding you would still have to have a civil ceremony first.
France can be the perfect choice for those looking for a destination wedding. With easy and affordable travel to and from the UK and Ireland, beautiful scenery, romantic charm, culinary excellence, and a plethora of venue options, it's very easy to fall in love with the idea of getting married in France.
Click image for property information: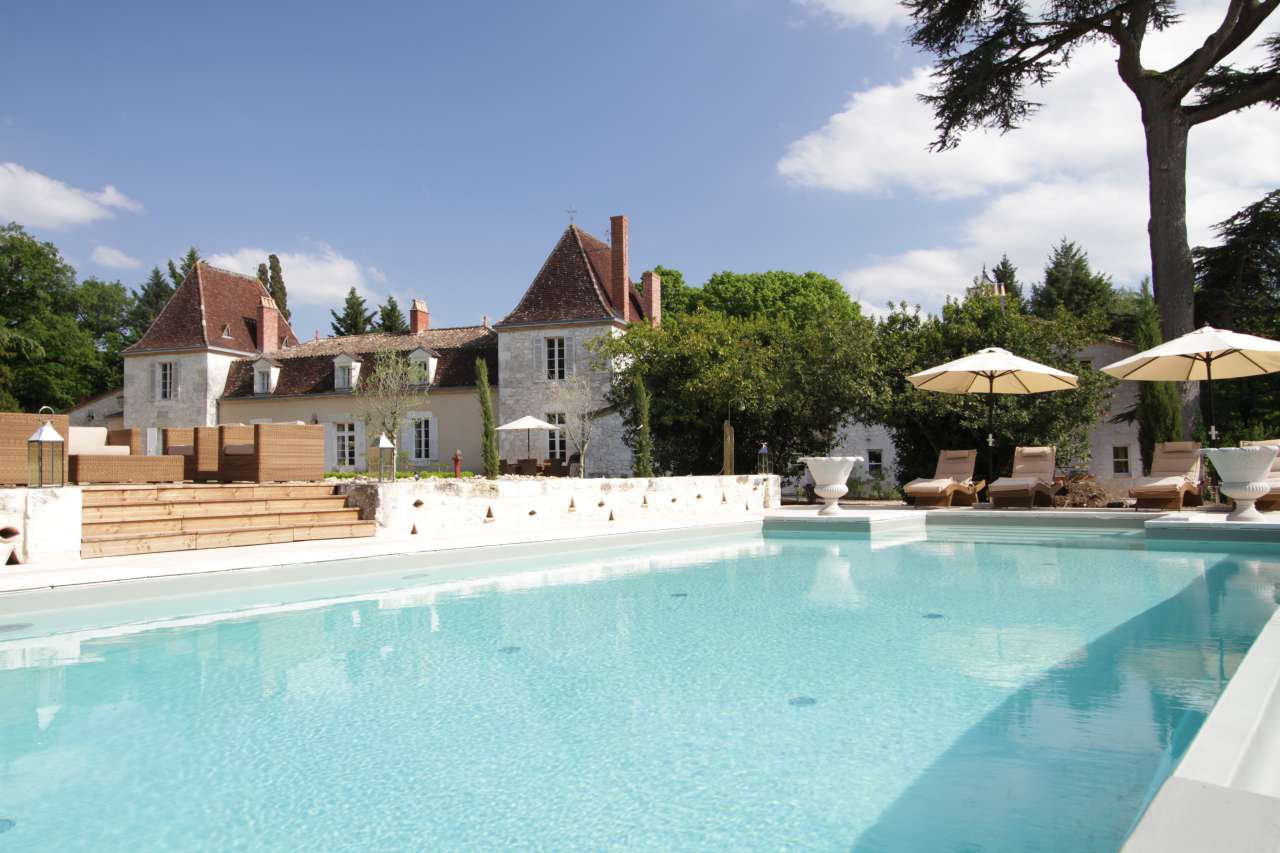 How To Invest In Your Own French Chateau
If you have fallen in love with the idea of a French chateau wedding, chances are, you've also fantasised about a more permanent stay in one of these magnificent properties. You certainly aren't alone as an estimated 10,000 Brits make the move across the Channel every year to start a new life abroad.
France is home to an incredible 80,000 chateaux and there are between 3-4000 on the market at any one time. The good news is, ownership might not cost as much as you think, especially if you're not deterred by a bit of hard work.
The chateau market holds a huge appeal due to the historical significance of these properties as well as the diversity they offer. Chateaux come in a variety of shapes and sizes and indeed conditions, from smaller manor houses, to enormous stately homes. As with any property purchase, it's important to decide on your ideal location first as this will dictate what you can expect from your budget. For example, the Limousin region offers potential chateau purchasers a much more affordable alternative than the Provence-Alpes-Côte d'Azur region where you'll get far less chateau for your money.
Setting a realistic budget is vital to your long-term success and you should always work any renovations costs into your final figures. As a rough guide, if you are taking on a significant project, you should allow between €700 and €1,500 per square metre for building work, with the higher figure applicable in the case of a total rebuild. If however the work involved is more cosmetic and the property is merely in need of internal modernisation (new kitchens, bathrooms, and heating etc) then you can comfortably reduce this figure by approximately half.
For further information on investing in a French chateau, click here to listen to Mike Braunholtz, CEO of Prestige Property, on BBC radio, discussing the effect of the 'Escape to the Chateau' and 'Escape to the Chateau DIY' Channel 4 TV phenomenon.
Click image for property information: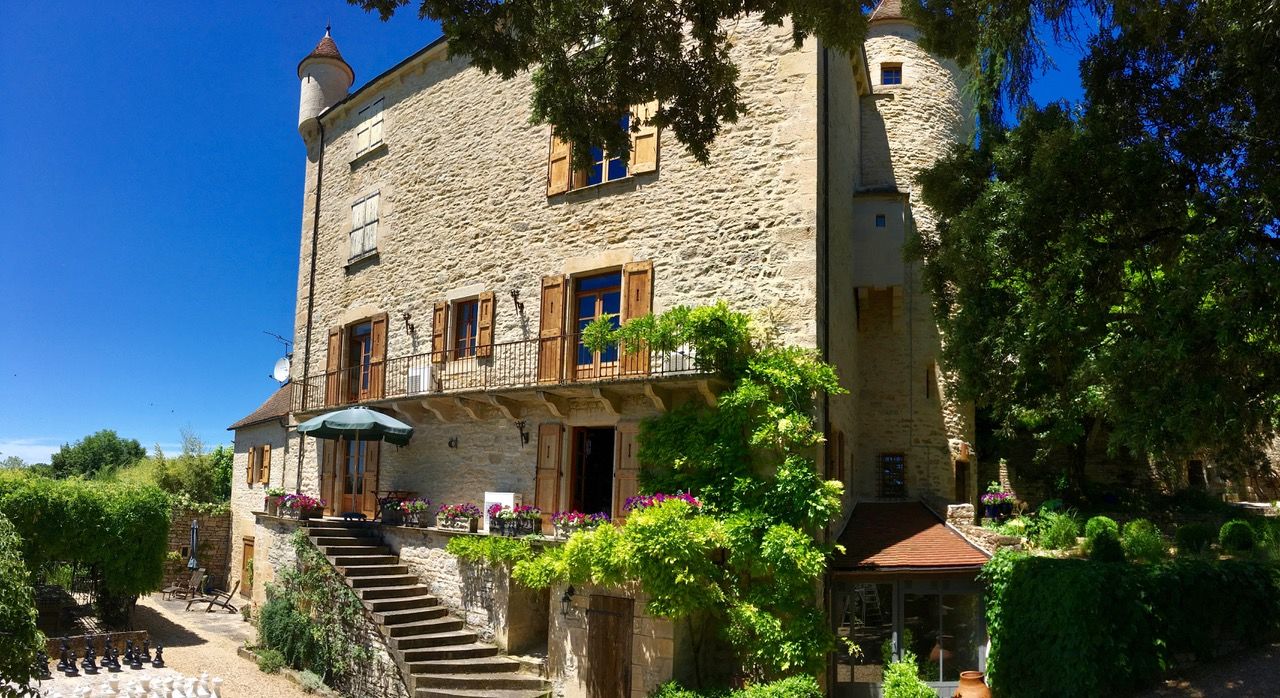 Running A Profitable Chateau Business
One of the biggest joys and appeals of chateau ownership is the ability to create a new life abroad by transforming your property not only into your dream home, but also your business. There are many options to explore if you wanted to generate an income from your chateau and popular ideas include sporting businesses, such as fishing, equestrian schools, and hunting, or agricultural farming by means of working orchards, olive groves or vineyards.
For a more glamorous option, why not convert your chateau into the ultimate social venue, perfect for weddings and other significant celebrations and gatherings. Your home could help create the ultimate fairytale French chateau wedding for many brides and grooms, providing a unique and spectacular setting that will be talked about for years to come.
Further Information
For more information on any of the properties featured in this article, please follow the appropriate link or click on the relevant image(s) to complete an enquiry form. Alternatively, please follow this link to search for more chateau property for sale in France from the Prestige Property Group.
For any other enquiries, please contact us here.