Please follow this link to search for property for sale in the French Riviera from the Prestige Property Group.
If you've fallen in love with the charm of the French Riviera but don't quite have the bank balance for an investment in the likes of Monaco or St. Tropez, then fret not. There are still some surprisingly affordable options available and what's more, you might not even have to compromise on that all-important seaview. Here's where you need to head if you're looking to enjoy an altogether more affordable French Riviera.
Cosmopolitan Nice For Coastal Investment
Undoubtedly one of the biggest and best-known cities throughout the whole of France, Nice could be the perfect location for those looking for a prime French Riviera investment, without having to give up their seafront dream.
As you'd expect, Nice attracts heavy crowds during the summer as the tourists pile in for the season to enjoy the glorious weather, beautiful beaches, and stunning local attractions. That being said however, there are also plenty of visitors during the cooler months as the sun shines brightly most of the year and it's business as usual in the city streets. As a long-term favourite winter sun destination, there are even a variety of winter carnivals to keep tourists and locals entertained.
This year round appeal makes Nice a popular choice for investors as the demand for short term holiday accommodation means you can readily let out your property when you're not enjoying it yourself. In fact, the rental potential in Nice is among the best in Europe.
As for what to expect for your money, whilst erring on the higher side, Nice definitely doesn't command the same stratospheric prices as seen in neighbouring Saint-Jean-Cap-Ferrat so in comparison, you can certainly expect to find a decent size property for your budget.
Is Nice the right location for you? Well, if you're looking for a holiday home where adults and teenagers can find plenty of year-round entertainment and enjoy hassle-free holidays, with the added flexibility of letting your property when it's not in use, then a lock up and leave apartment in the heart of this bustling French Riviera city may just be the perfect solution for you.
Click the image for property information: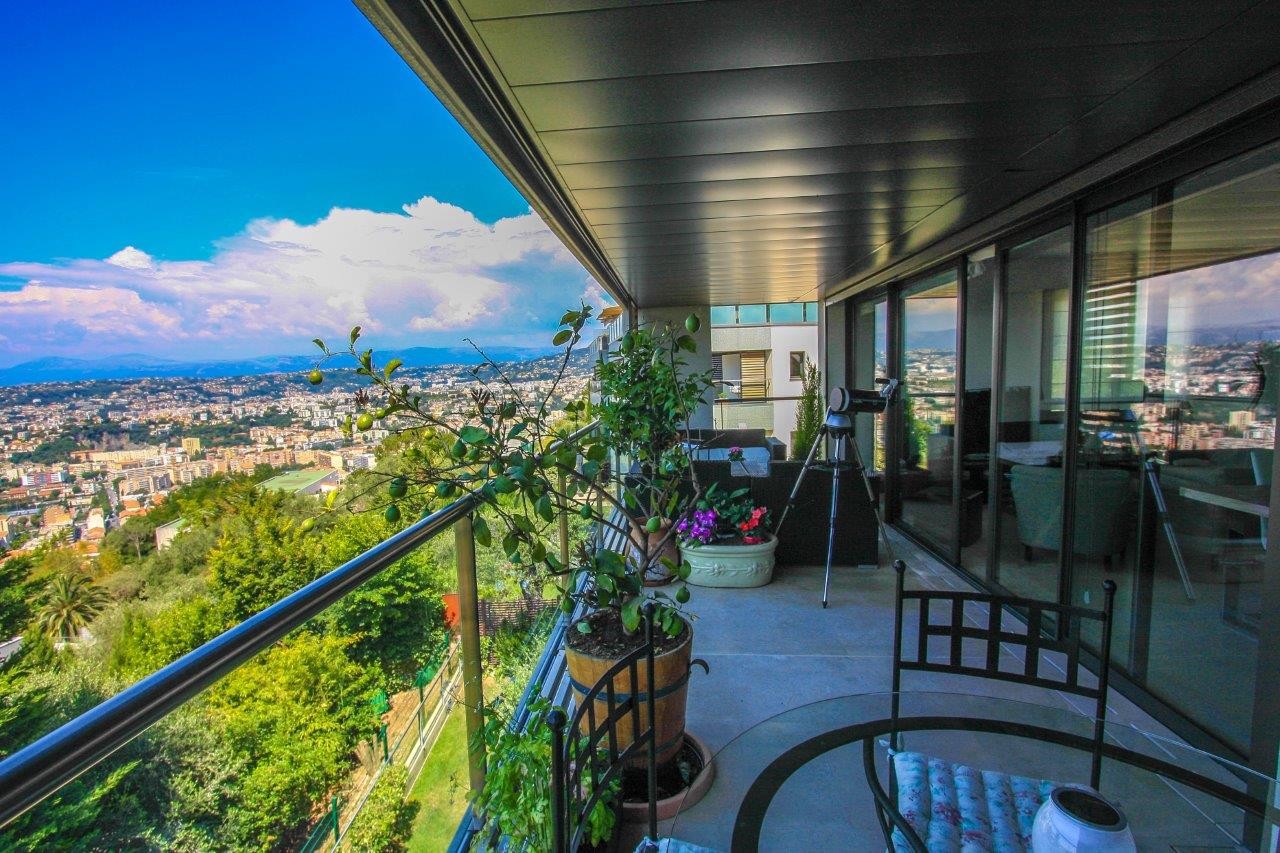 Emerging Malaussena, A Viable Alternative To Central Nice
As an alternative to a city centre investment, a new property hotspot is being created in the emerging Malaussena area, to the north of the train station in Nice. Previously considered as too far away from both the city centre and the beach, historically there has been little interest in this area from property investors, until now that is.
An injection into the local transport network has seen the creation of a new tram line which has opened up the area and drastically facilitated travel between Malaussena and the beaches and city centre. Door to door, the journey doesn't take much more than five minutes and you won't even have the hassle of finding a parking space.
What is also nice to see is that local developers haven't erected unsightly buildings which are out of style with the existing residences. Instead, they have actually achieved some rather sympathetic reconditioning of elegant old Belle Epoque and Bourgeois buildings and been able to create a number of small but infinitely affordable apartments and studios.
If you're looking for all the excitement of the city but with a smaller budget, Malaussena should definitely be on your French Riviera radar.
The French Riviera Hills of Grasse
Up in the hills to the north of Cannes, Grasse is most well known for its perfumery roots which date back as far as the 16th Century. Home to around 30 perfume makers today, this lovely French Riviera town may well inject the sweet smell of success to your property investment.
There's plenty of property types to choose from in Grasse, from modern apartments and traditional townhouses in the centre, to huge sprawling estates and imposing chateaux in the countryside. And because Grasse is nestled in the hills, many properties boast stunning panoramic views across the entire French Riviera.
House prices are currently around 25% lower than many of the neighbouring towns and villages but with a major redevelopment underway, prices are expected to rise so you should certainly act sooner rather than later.
A five-year project, Grasse is set to be transformed so it can better cater to those seeking a luxury, modern lifestyle. By the end of 2021 Grasse will be home to a brand new cinema complex, new homes, a four-star hotel, shops, offices and beautiful public gardens.
Click the image for property information: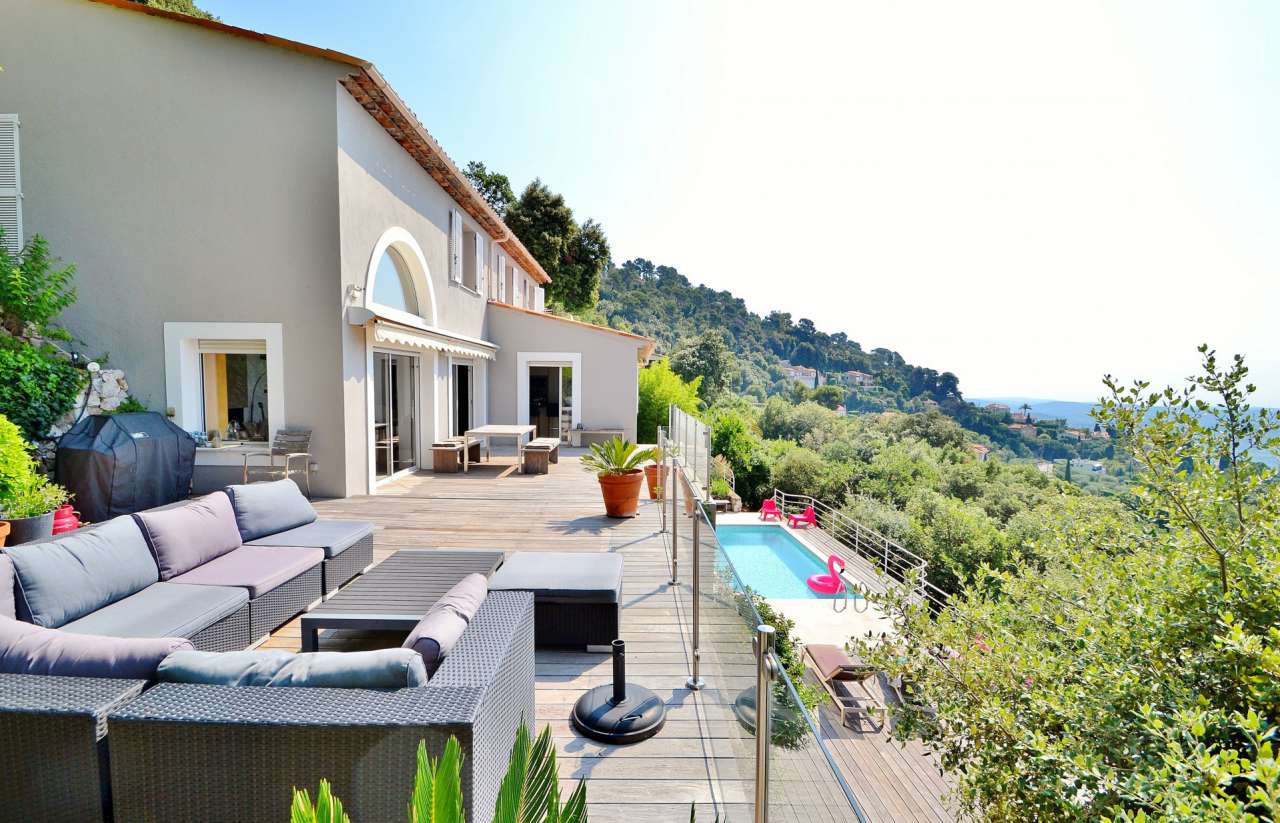 Small Town Charm In Le Bar-sur-Loup
Fondly referred to as the City of Orange Trees, Le Bar Sur Loup is a beautiful medieval town, perched on a rocky spur overlooking the Loup river valley.
The old village has been lovingly restored and more or less maintains its original circular layout, making the narrow streets easy to navigate. Partly pedestrianised with picturesque stone houses and vaulted passageways, as you meander around you will also see parts of the original town ramparts which were of incredible strategic importance in protecting this market town during the early middle ages.
Located inland and just 30 kilometres from Nice and 23 kilometres from Cannes, Le Bar-sur-Loup is the perfect base from which to explore the highlights of the French Riviera. And with property prices averaging at a very reasonable €381,000, you don't need a multi-million pound budget here in order to mingle with the rich and famous of the South of France.
Why The French Riviera Will Always Make A Smart Investment
The French Riviera is not only one of Europe's top holiday destinations, it's also one of the most consistent. It's steady climate and cultural attractions give it an all year round appeal and unlike many of its European neighbours, there is no lager lout culture here rendering some places a no-go zone.
The appeal of the Mediterranean will always be strong. The beaches and marinas are world-class, turquoise seas warm and inviting and the sunshine lasts well into the winter months. The local towns and villages are as cosmopolitan as they are wealthy which is the perfect combination to help ensure they will always be well kept and highly sought after.
With a history of consistent price increases, a strong rental demand and a solid resale market, all in all, the French Riviera is not only one of the world's most desirable places to own a property, it is also more accessible than you might have thought.
Further Information
For more information on any of the properties featured in this article, please follow the appropriate link or click on the relevant image(s) to complete an enquiry form. Alternatively, please follow this link to search for more property for sale in the French Riviera from the Prestige Property Group.
For any other enquiries, please contact us here.