Please follow this link to search for luxury property for sale in Europe from the Prestige Property Group.
With an explosion in popularity over recent years, yoga is quickly becoming the workout regime of choice for many, regardless of age and ability. Well-loved for both its physical and mental benefits, if you're keen to take your passion for yoga to the next level, a dedicated yoga retreat could be your next perfect holiday. From rebalancing in Ibiza to connecting with nature in Andalusia, here are our favourite European yoga retreats for channelling your inner zen.
Active Aura In The French Alps
Perhaps not a destination that would immediately spring to mind when considering your yoga retreat options, the French Alps are actually a fantastic choice for those looking for a more active option. Held during the summer months, the snow is long gone and instead, your stunning mountain backdrop is filled with bright green grass and a plethora of colourful flowers.
Typically 7 nights in duration, mountain lovers are able to combine their passion for yoga with a selection of outdoor adventures such as hiking, white water rafting, paragliding and wild swimming in glacier lakes.
Start with a morning yoga class to warm your muscles up ready for the day ahead. Early birds can even head to the mountains for sunrise yoga, an unmissable experience where you are surrounded by the quiet of nature and can witness the sun rising from behind the mountains.
Suitable for those who love hiking and have a good level of general fitness, Adventure Yogi have been running hiking yoga holidays since 2008 and their Alpine adventure is certainly one of France's most adrenaline-fuelled yoga retreats.
Click image for property information: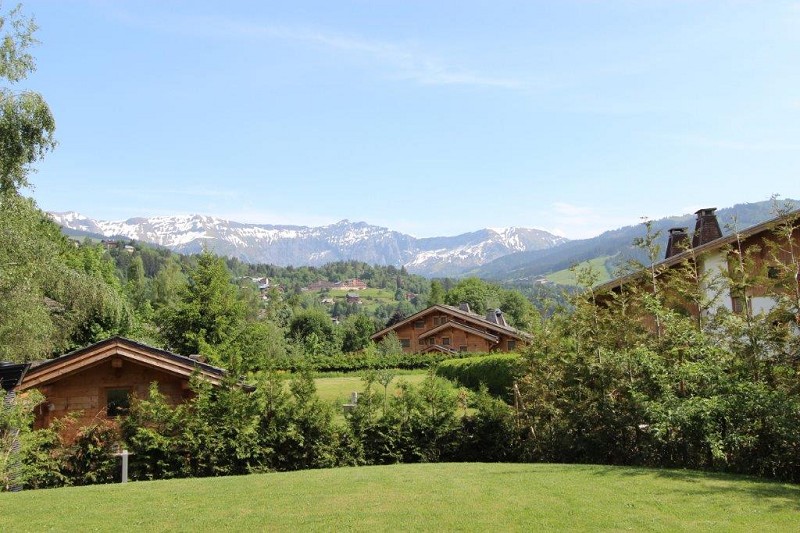 SUP Yoga In Ibiza
As one of Europe's most beautiful and eclectic islands, if you're heading to Ibiza you are probably looking for something a little more than "just" yoga. If that's the case, Stand Up Paddle Surf and Yoga, or SUP Yoga could be perfect for you.
Taking place over a long weekend, expect paddling, yoga, pilates and gentle exercise during this truly unique experience. Run by 38 Degrees North, this is one of the few yoga retreats with a fully qualified SUP Yoga and Pilates teacher.
Whilst on dry land you can practice your yoga and pilates skills before then taking them to the open water on a stand-up paddleboard. A real test of balance and core strength, some moves you may find easier with the natural buoyancy of the water, whilst others will certainly be more of a challenge.
Click image for property information: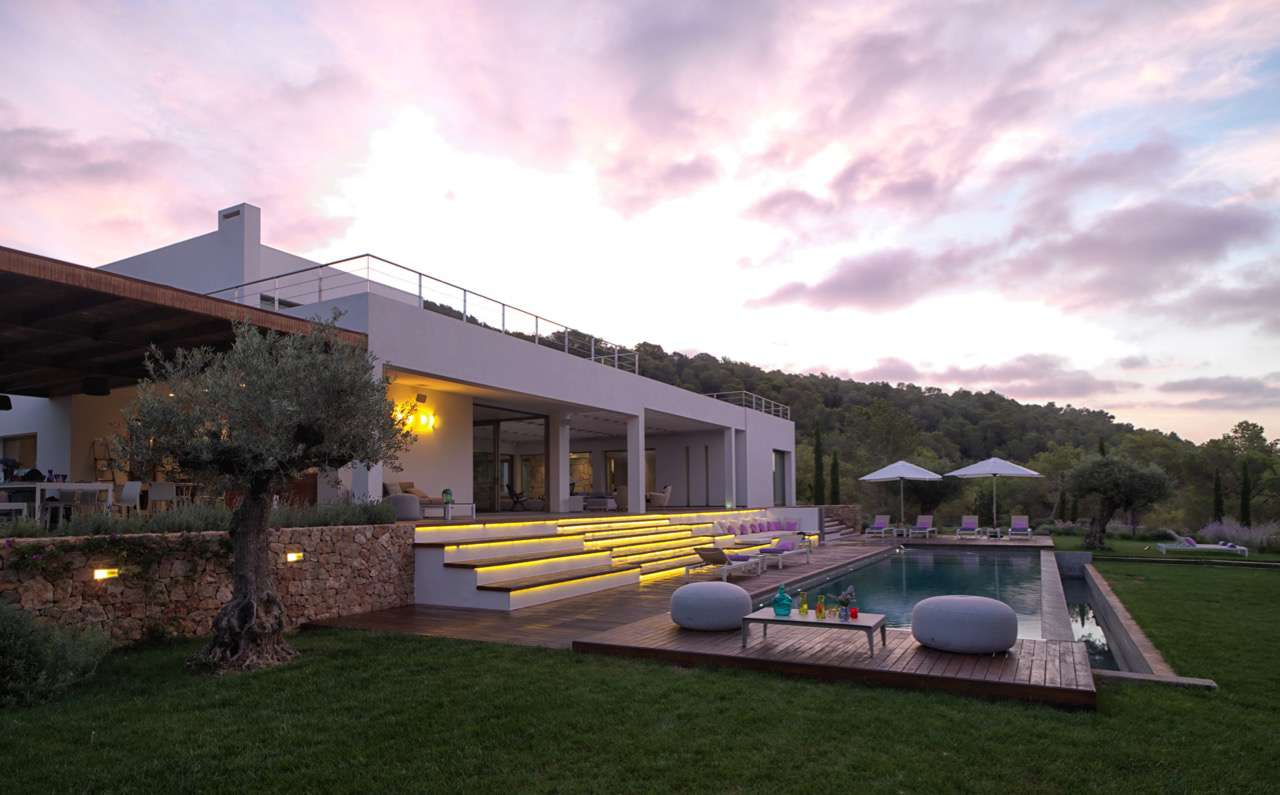 Ladies Only In Portugal
Head to Portugal from May to September to enjoy a ladies only surf and yoga retreat in the Algarve. Perfect for ocean lovers, Chicks On Waves offers a range of surf and yoga retreats based from a large, luxury villa which sleeps up to 14.
Yoga and surfing are deemed to be the perfect match as both require you to tap into a natural flow and take advantage of the moment you're in. Yoga practice can help surfers with their paddle power in various ways including core strengthening, breathing control, coordination and injury prevention.
Hit the waves on either the west or south coast, depending on your ability, and then unwind at the end of the day with a rooftop yoga session. Ideal for solo travellers, this is the perfect retreat combination for all skill levels and allows ladies the opportunity to meet new friends in a safe and fun environment.
Click image for property information:
Sightseeing Yoga Retreats In Spain
Head to Spain's vibrant Andalusia region for the ultimate yoga retreat in the formidable city of Granada. Famous for being a flamenco hotspot, yoga retreats to Granada would suit those looking to inject equal amounts of history, culture, and fun into their yoga city break.
Organised by Kaliyoga, start your day by enjoying the benefits of meditation before your morning yoga class. Once prepared for the day ahead you can enjoy some free time relaxing on the beach, exploring the ancient city streets or venture inside the majestic Alhambra palace before returning to your retreat for an evening yoga session.
With accommodation options including the main farmhouse, log cabins or even a teepee (seasonal), these yoga retreats are suitable for all ages and abilities and offer the perfect opportunity to relax, rejuvenate and refocus.
Further Information
For more information on any of the properties featured in this article, please follow the appropriate link or click on the relevant image(s) to complete an enquiry form. Alternatively, please follow this link to search for more luxury property for sale in Europe from the Prestige Property Group.
For any other enquiries, please contact us here.