Follow this link to search for luxury ski property for sale in France from the Prestige Property Group.
Whether you're an adult plucking up the courage to ski for the first time, or perhaps you're an avid skier keen to get your children confident on the slopes, whatever your starting age, donning skis for the first time can be both exhilarating and terrifying. However, whether you are 8 or 88, there's never a bad time to learn to ski and to help you get the most from your first experience, here are the best French ski resorts for complete beginners.
The Three Mountains Of Chamonix
Considered by many as the birthplace of Alpine skiing, Chamonix-Mont-Blanc, or just Chamonix as it more commonly known, has been delighting skiers since the Victorian era. Host of the first ever Winter Olympics in 1924, this exceptionally versatile and large-scale resort enjoys a most privileged location right at the base of the glorious Mont Blanc massif.
Known for its steep and challenging runs, off-piste powder and dramatic mountain scenery, you would be forgiven for thinking that Chamonix is not necessarily one of the best French ski resorts for complete beginners.
However, what many people don't realise is that Chamonix is home to some fantastic areas such as Les Planards, Le Tour, Argentiere/Les Grands Montets, Vallorcine, and Les Houches, all of which are perfect for beginners. These areas all offer easy slopes which allow for quick progression to more intermediate and advanced terrains.
For any children heading to Chamonix to ski for the first time, the Teleski de Savoy area offers particularly good learning slopes.
Click the image for property information: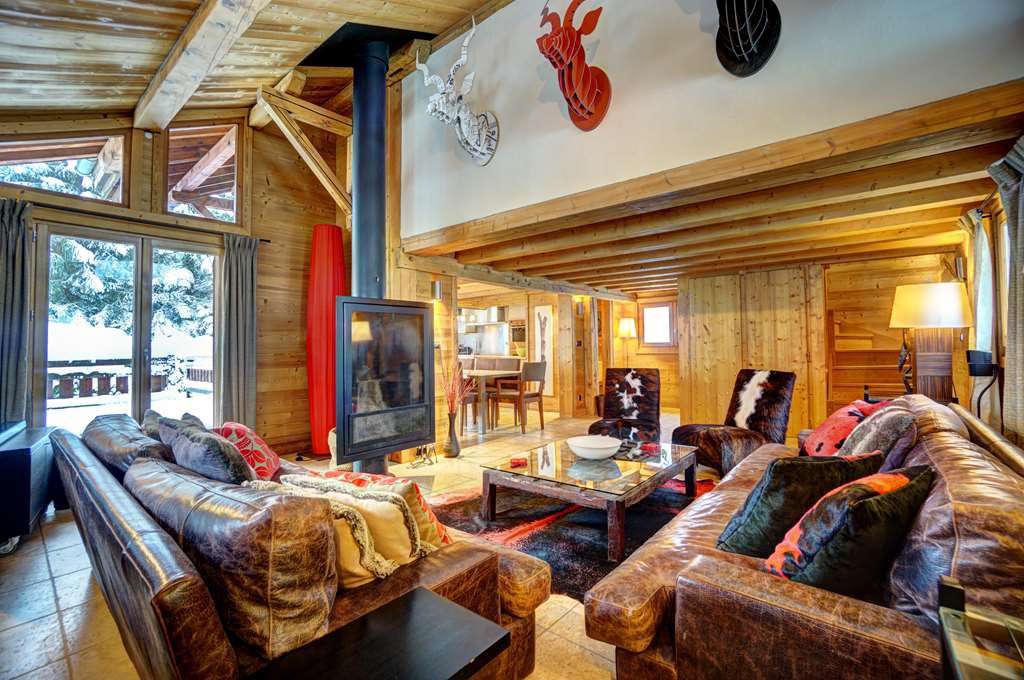 The Hidden Gem Of Megève
Located in the South-East of France, close to the Italian and Swiss borders, Megève is a relative newcomer to the world of skiing, emerging as a popular destination for the rich and famous in the 1920s. Despite retaining a top spot amongst the affluent, holidays here are not prohibitively expensive and what's more, this is one of the best French ski resorts for complete beginners who are keen to avoid big crowds.
Megève is a fantastic place to learn to ski and there are enough ski schools here to last a lifetime. Both the École du Ski Français (ESF) and École du Ski International (ESI) run schools here, as do three British Ski schools: BASS Megève, Ski Technique, and Ski Pro Megève.
Initial lessons take place on the nursery slopes and once you've graduated from there, you can move on to the small green run just below. When confident and capable, head to the Mont D'Arbois side of the mountain and test your new found skills on the long green run down to Bettex.
Click the image for property information:
Méribel, The Best Base For Beginners
Central to the Trois Vallées ski area, one of the largest linked ski areas in the world, Méribel provides access to an incredible 600km of pistes amongst which, there are two designated areas for beginners.
The Zen Zone in Méribel-Mottaret is fantastic for families and is certainly one of the best French ski resorts for complete beginners. Within the Zen Zones, (there are actually two), you'll find easy, wide slopes specifically designed with learners in mind. Perfect for practicing your skills and boosting your confidence in a quiet, uncrowded area. Here you'll also find a magic carpet, drag lift and chairlift, all of which take you to the green run known as Little Himalaya.
Just above the resort in the area known as Altiport you'll find the Ski Cool zone, the second of the designated beginner areas in the town. Home to the green Blanchot and Foret runs, both of which are wide with a gentle slope, this is another prime spot for newbies.
When it comes to the smallest of skiers, Méribel is hard to beat for its children's facilities. As well as several quiet slopes which are all very safe for children, the main Méribel Moon Park has a fantastic series of 'whoops' suitable for children. If you enter your mobile number in the console at the beginning, you can even be filmed as you go down. Children will also love Moon Wild, a themed piste where life-sized model animals can be found hiding in the woods.
Click the image for property information: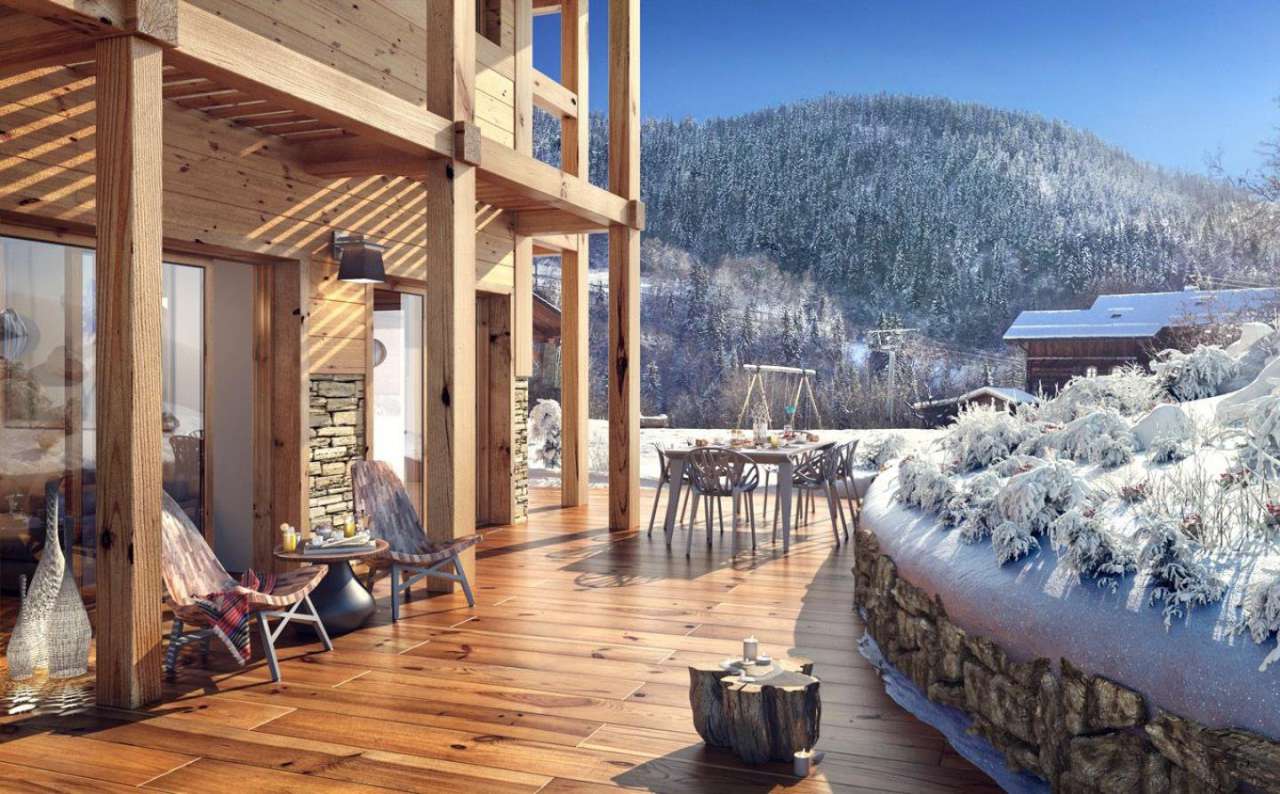 Val d'Isere, An Emerging Beginner Favourite
Despite being renowned as the ski resort most suited to experienced and advanced skiers, Val d'Isere is keen to dispel the notion that there is nothing here for beginners. Broadening the scope of their appeal, the number of greens runs in Espace Killy has increased from just 16 back in 2006, to a cool 20 in 2014. Proving that there really are plenty of slopes here to keep even the most anxious of learners happy.
One of the reasons why Val d'Isere is one of the best French ski resorts for complete beginners is that you can still experience the exhilaration of high-altitude snow conditions, but without the need to push yourself out of your comfort zone. Simply zoom up to Rocher De Bellevarde by cable car and you will find six green runs awaiting you. The perfect challenge for those just finding their feet on skis.
The introduction of cable cars and magic carpets has helped both adult and child beginners reach the slopes in the Solaise area. But don't worry, if you're not ready to shoot up the mountain just yet, the nursery slopes are readily accessible by a simple chair/drag lift.
Do be sure to head up the mountain at some point though, it is absolutely worth it even if just for the stunning views.
Click image for property information: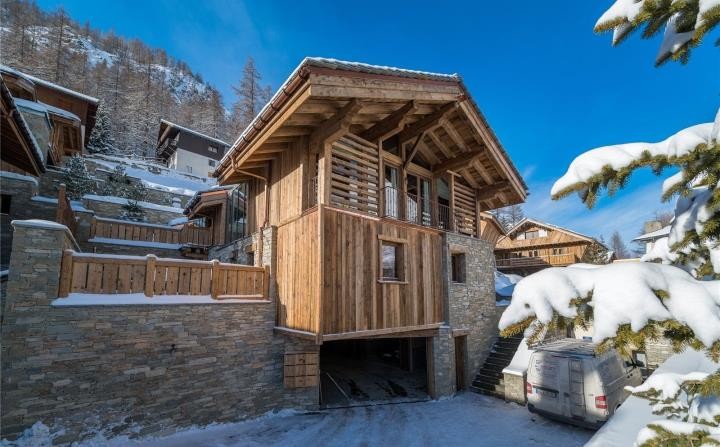 Further Information
For further information on any of the properties featured in this article, please follow the appropriate link or click on the relevant image(s) to complete an enquiry form. Alternatively, please follow this link to search for more luxury ski property for sale in France from the Prestige Property Group.
For any other enquiries, please contact us here.