As our Taste Tour series continues, we're taking you on a mouthwatering journey through France to discover some of the country's most delectable delights. From a gooey, melted cheese fest in the Alps, to the delicate taste of divine Macarons in the capital, here's where to head to enjoy the best French food in some of our favourite regions.
The Delicate Pastries of Paris
Paris has the ability to satisfy even the most demanding of sweet tooth's with its seemingly endless abundance of pastry shops, all using their tempting window displays to lure you in from the city's streets.
Macarons are a particularly sought after delicacy in Paris and here, you can sample some of the finest in the world. It's nigh on impossible to resist these beautifully delicate little rainbow drops and macaron lovers looking for the ultimate treat should head straight to Ladurée. With three locations in Paris, Ladurée is the ultimate French Maison for Macarons and sweet treats where you can enjoy a tantalising feast for both the eyes and the taste buds.
For a more quintessential bistro dish, you cannot leave Paris without having enjoyed a classic Steak-Frites. A simple dish that never fails to hit the spot, Steak-Frites is exactly what you'd expect it to be – Steak and French Fries. So confident are Parisians in the appeal of this dish that there are even restaurants dedicated to serving this and only this.
A vegetarian's nightmare, Le Relais de l'Entrecote have three establishments in the city and you won't find a single menu inside as they only serve Steak-Frites. You're simply asked how you like your steak cooked and then it will appear alongside a seriously good secret sauce and a small mountain of fresh, golden fries. Needless to say, there is a wonderful wine selection to accompany your meal and that, you can choose yourself.
Click image for property information: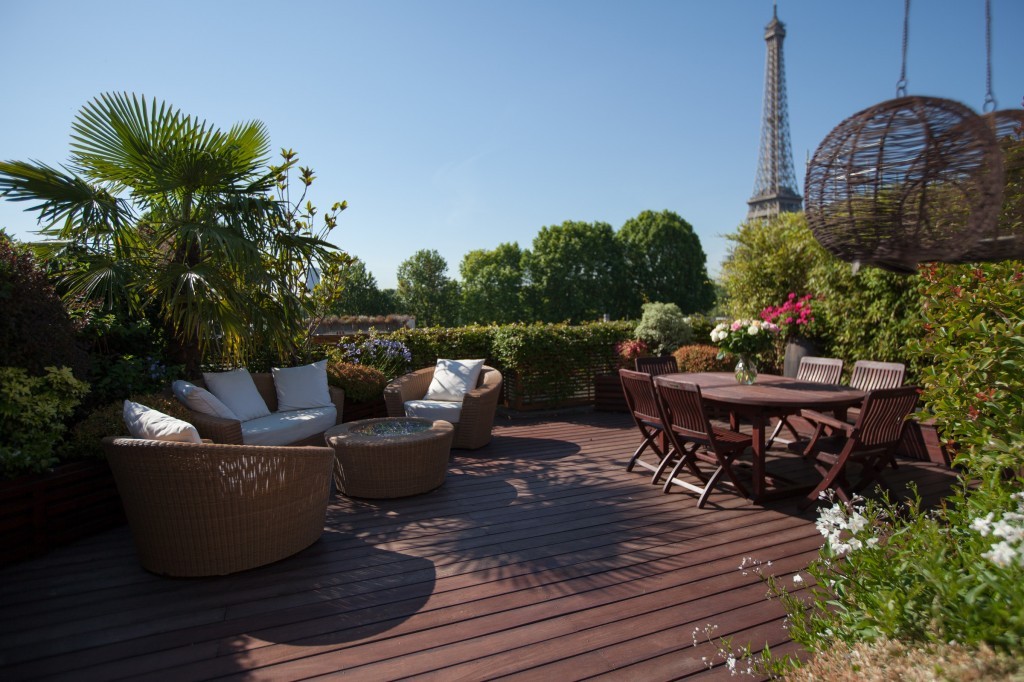 The Best French Food From Provence
If you find yourself in the Provence-Côte d'Azur region you must make a point of heading to Marseille to tuck into the King of regional dishes – Bouillabaisse. This traditional fish stew is as much about the flavour as it is the whole serving and eating experience.
Two meals in one, first the broth is served with grilled baguette slices and a delicious rouille, a spicy, saffron and garlic mayonnaise. Next, you can feast on the fishy flesh which is more often than not served with potatoes. Some places would then even serve a third round which would be another bowl of the broth but this time with pieces of fish in it. A decent bouillabaisse requires four types of fresh fish, although there are no set rules on which to include.
Another of Provence's most famous culinary exports is Ratatouille, a vegetable casserole made with tomatoes, onions, courgettes, aubergines, peppers, garlic, and herbs. This colourful and healthy dish makes the perfect light summer lunch or indeed, it can be served as a wonderful accompaniment to most grilled meats and fish dishes.
Click image for property information: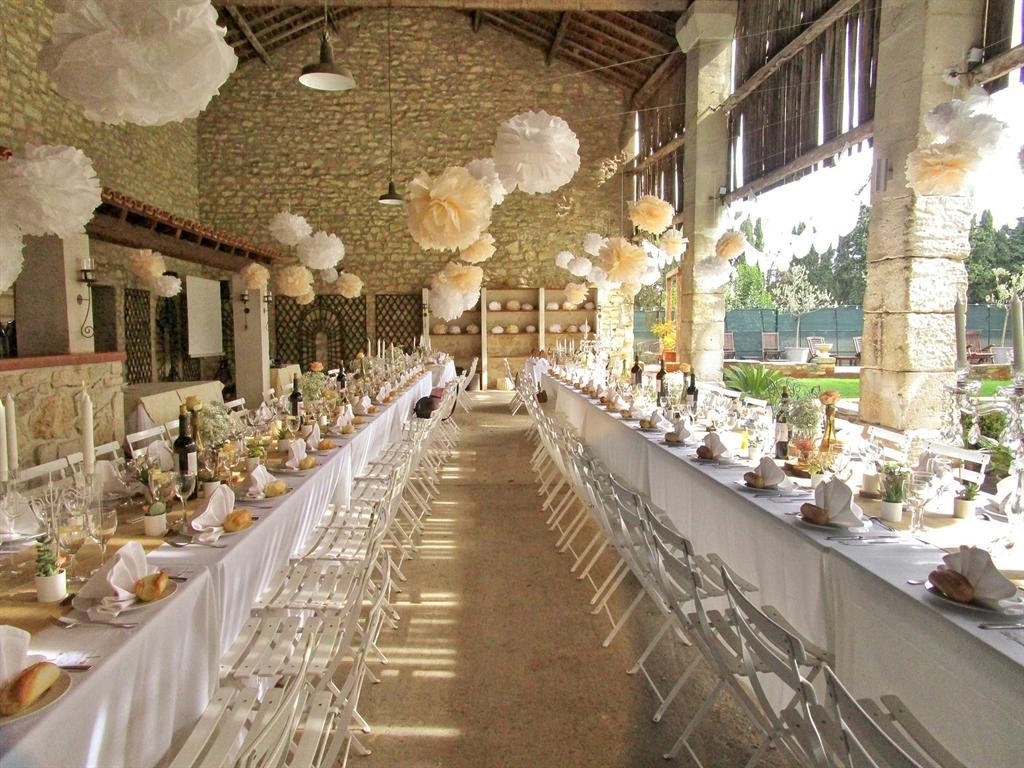 The Cheese Board, A Norman Conquest.
In a country famed for its delicious cheeses, it is an impossible task to single out a particular region for having better cheese than another. However, if we really had to pick, the great honour would have to go to Normandy. Normandy has one of the most exquisite cheese boards in France with local specialities including Camembert, Neufchâtel, Pont l'Evêque and Livarot.
Normandy is also renowned for its Marmite Dieppoise, a creamy fish stew native to the seaside town of Dieppe (and nothing to do with that famous yeast spread that you either love or hate). This rich broth combines local butter, cider, and crème fraîche with a variety of molluscs, crustaceans and fish and the result is a wonderfully salty stew that captures the flavours of the ocean.
Meadow-salted lamb, Coquilles St Jacques, Andouille de Vire sausage, and creamy rice pudding are just a few more examples of this region's culinary brilliance, helping secure Normandy's reputation for having some of the best French food of all.
Click image for property information: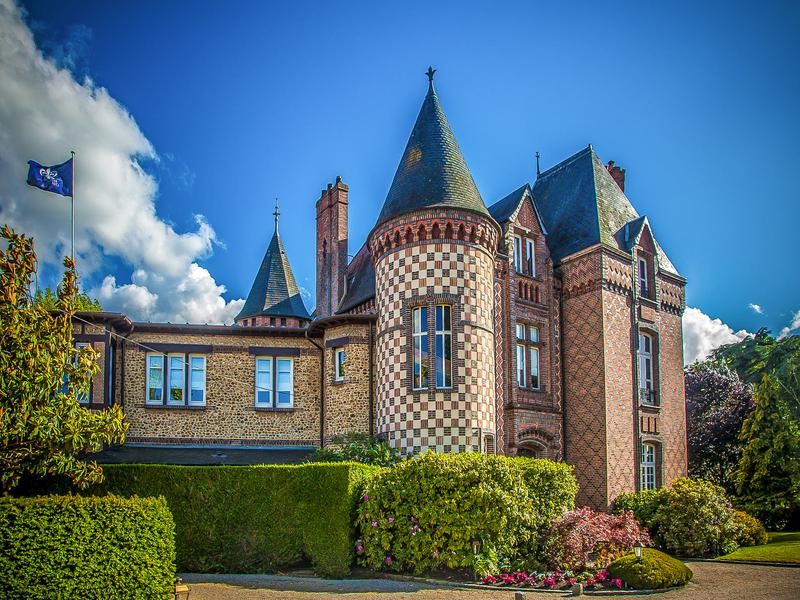 The Glorious Gastronomy Of The Loire Valley
Meat lovers will not be disappointed in the Loire Valley. Mouthwatering game dishes feature heavily on menus with favourites including pheasant, duck, quail, venison and even wild boar. Think rich, hearty sauces and fresh mushrooms as you delve into your meaty feast.
If you're looking for the perfect sweet treat to finish off your meal then the sinfully delightful Tarte Tatin also orgininates from this fairytale region. Dark and sticky caramel, sweet apples and crisp pastry all combine to create this exquisite dessert.
The story behind the tarte tatin is one of pure chance. Stephanie Tatin, who jointly owned the Hotel Tatin with her sister Caroline, was one day preparing a traditional apple pie but in her tired and overworked state, she accidentally left the apples cooking in sugar and butter too long. In a desperate bid to salvage the dish, she covered the apples with a puff pastry, flipped it, and baked it in the oven with crossed fingers. The rest, as they say, is history!
Click image for property information: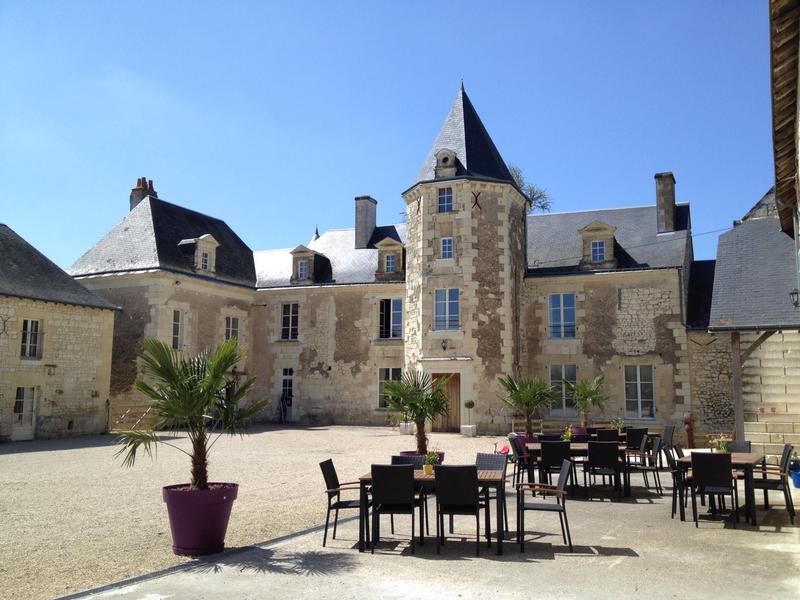 The Best French Food To Have When Skiing
Famous for its rich cuisine, traditional food from the French Alps originates from a time when mountain villages were cut off for months at a time during long, snowy winters. Locals had to survive on food they could both produce themselves, and that would last throughout the challenging season. Today, many of these traditional dishes are still served in homes and restaurants throughout the region.
A fine example of some of the best French food, Raclette is both a type of cheese as well as the name of the dish itself. Cheese traditionalists would place either half or a quarter of a raclette wheel under a red-hot grill, (or use a roaring Alpine fire) and once a golden crust has formed, the cheese is then scraped onto their chosen ingredients, typically potatoes, bread, and pickled vegetables.
For a more modern raclette dining experience, a specialised raclette grill is placed centrally on the table and once the underside is glowing nice and hot, guests place a slice of raclette on their own small pan, known as a coupelle, and grill it to perfection. Once your chosen level of gooeyness has been achieved, simply scrape the melted goodness onto your favourite accompaniment. From crusty bread and boiled potatoes, to cured meats and cooked prawns, the choice is yours. Just remember, it's a marathon and not a sprint!
Click image for property information: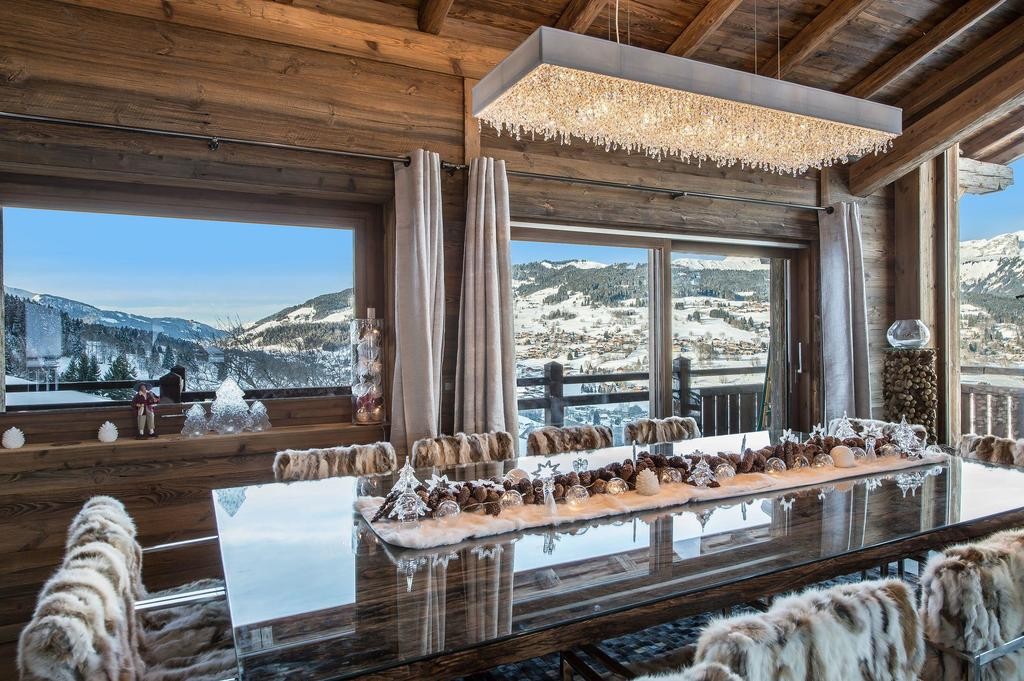 Further Information
For more information on any of the properties featured in this article, please follow the appropriate link or click on the relevant image(s) to complete an enquiry form. Alternatively, please follow this link to search for more luxury property for sale in France from the Prestige Property Group.
For any other enquiries, please contact us here