Please follow this link to search for property for sale in Spain from the Prestige Property Group.
When it comes to our golden years, many of us are eager to fulfil what is often a lifelong dream of moving abroad. More sunshine, a better quality of life and a more favourable cost of living are just three of the biggest lures drawing British retirees overseas every year, and few places can offer all of this better than Spain. So, if you're thinking about swapping your suit for sangria, here are our favourite cities in which to retire in Spain.
Alicante, The Capital Of The Costa Blanca
The eternally popular Costa Blanca is a 200km stretch of coastline in the Alicante province, and its capital city of the same name is one of the finest in Spain. Alicante boasts a prime coastal location so when you're finished exploring the vibrant city streets, you can head straight to the seafront for a more relaxed, urban experience. The best of both worlds.
Alicante's glorious Esplanada de España is undoubtedly one of the most beautiful seafront promenades in Spain. Marble-laid in a mesmerising pattern, this palm tree-lined promenade is the perfect place for a gentle meander, a mooch round the market stalls or to simply enjoy a rest and watch the world go by.
In front of the esplanade lies the city's beautiful beach, Playa del Postiguet. It offers a wide stretch of powder-fine golden sand where the waves are particularly gentle and the sea is shallow, making this an ideal beach for relaxing and taking it easy.
Well serviced by the recently expanded international airport, Alicante has excellent links to most major airports in the UK. Centrally located within the Costa Blanca, it is also very easy to reach other favourite expat destinations from here including, Denia, Javea, and Torrevieja, making Alicante top of our favourite Spanish retirement destinations.
Click image for property information: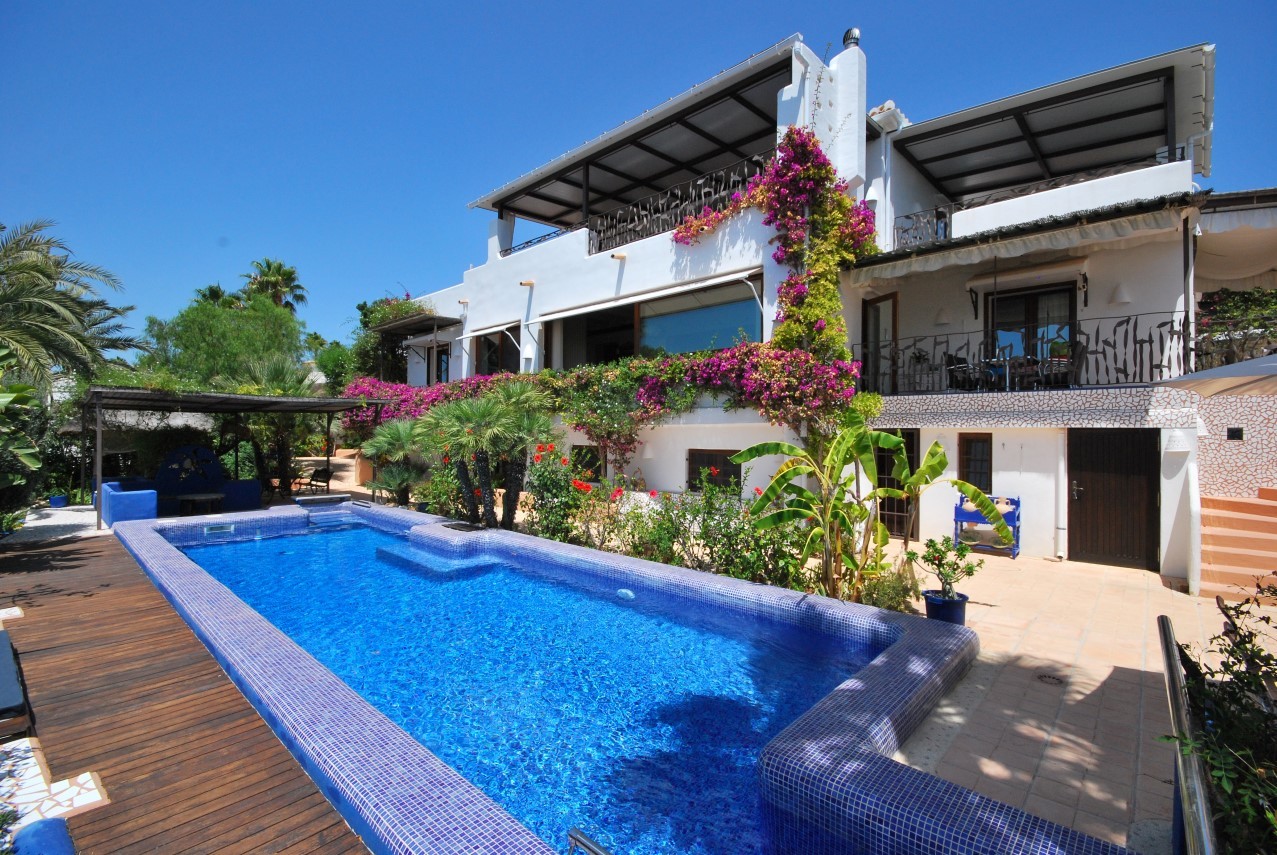 The Ancient City Of Malaga
Often unfairly overlooked in favour of its glitzy neighbour Marbella, Malaga offers expat retirees all the excitement and authenticity of big-city life without having to compromise on the seaside charisma.
One of Spain's most liveable – and affordable – cities for coastal living, Malaga oozes an authentic Andalucian charm. Clean and bright, Calle Larios is the fully pedestrianised main artery of the city which is lined with fantastic restaurants, plentiful shops, gorgeous boutiques, and quaint cafes. Huge canopies are strung across the width of the street from four stories above, providing the crowds below with valuable shade from the heat of the Mediterranean sun.
Heading south from the centre takes you to the stunning port where you'll find a mixture of cruise ships, yachts, and pleasure boats all happily bobbing away. From here you can also take the ferry across to Melilla, the Spanish-owned enclave in Morocco.
One of the oldest cities in the world and Spain's sixth largest city, Malaga offers retirees an unbeatable climate with long, hot summers and moderate winters. Furthermore, with the Costa del Sol being one of the most popular expat destinations in Spain, retirees will quickly feel very welcome here and able to easily integrate into the local community.
Click image for property information: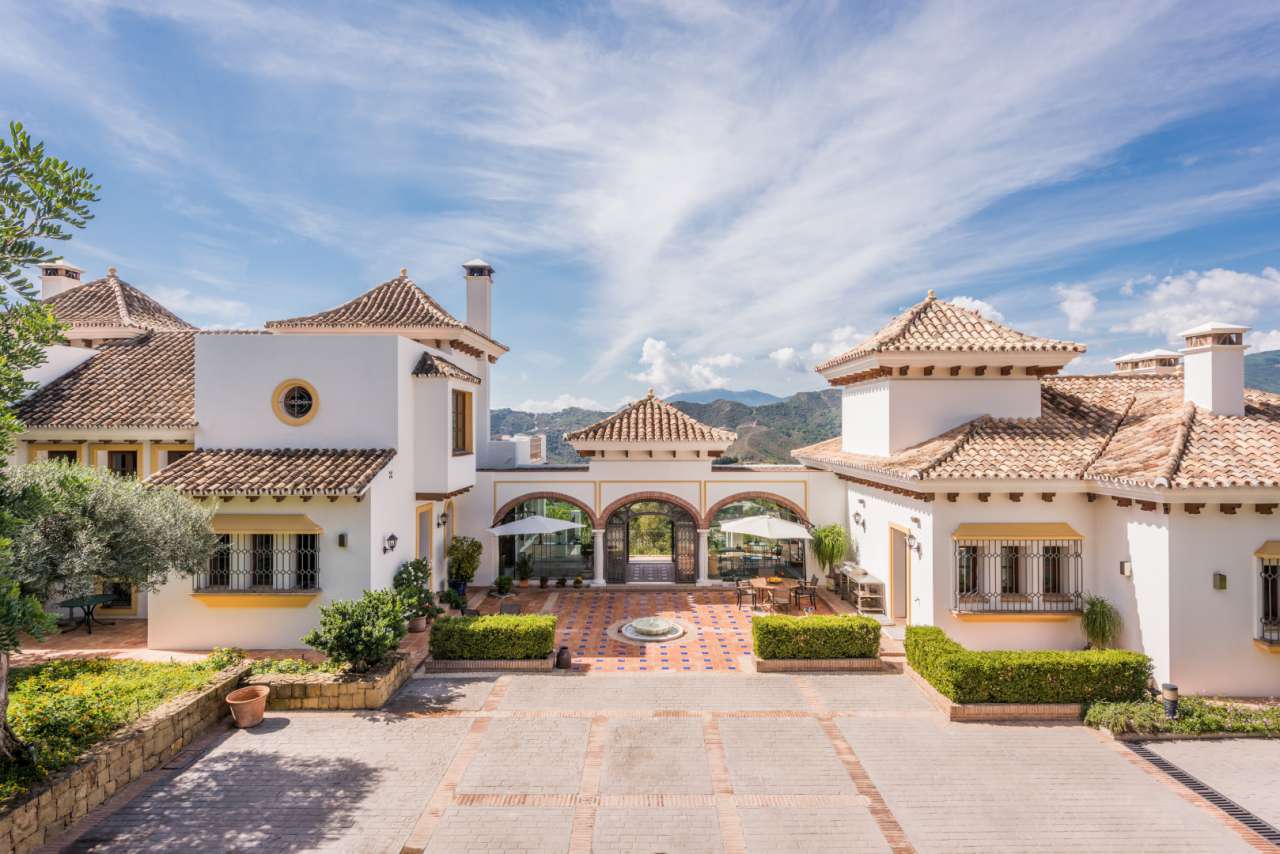 Palma de Mallorca, An Island Retirement
Recently named by The Sunday Times as the best place in the world to live, it will come as little surprise to see this island gem feature in our list of best places to retire in Spain.
The historic old city is as picturesque as it is fascinating with its winding cobbled streets, imposing historical buildings and cafes serving delicious, traditional food. Rich in culture, the city is relatively compact so it never feels overwhelming and you will quickly become part of a lovely, easy-going community.
When you feel the need to escape the city, there is plenty to see and do as Mallorca is home to stunning mountain scenery as well as a beautiful coastline that stretches for 550km. In fact, this island is so beautiful, it was recently named a UNESCO world heritage site.
Rich in tradition, there are plenty of festivities all year round and a wide array of entertainment. Intertwine this with Michelin starred gastronomy, an abundance of fine local wine, an expanding expat community and very low serious crime rates, Mallorca truly has it all.
Property prices here will typically be more expensive than the mainland, but it is also more exclusive and therefore generally a better investment. Low supply and high demand are driving prices up and the island's growing profile is attracting a steady stream of new buyers.
Click image for property information: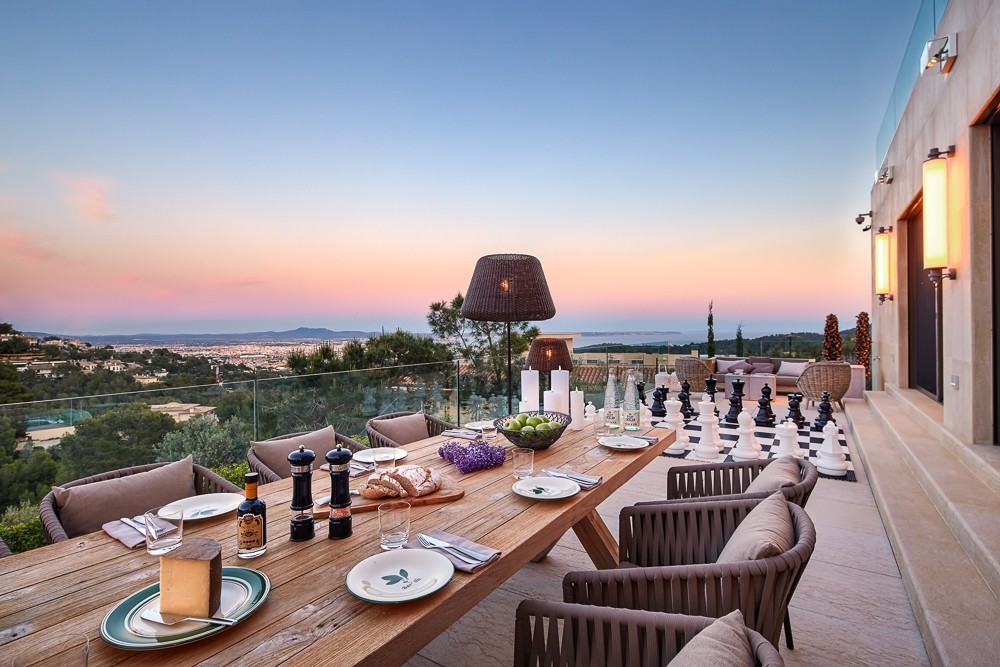 Retire In Spain To Cosmopolitan Sitges
Enjoying a privileged location surrounded by the hills of the Garraf National Park, cosmopolitan Sitges, in Spain's Cataluña, boasts a microclimate like no other in the region. Enjoying sunshine for more than 80% of the year, life is Sitges is very much focussed on the great outdoors, making it perfect for retirees of all ages and physical abilities.
Once a small fishing village, Sitges boasts 17 different sandy beaches, all of which are ideal for sunbathing, swimming, and strolling on all year round. If you're looking for something more active, why not try your hand at something new like beach yoga, paddleboarding, sailing, or kayaking.
The stunning Paseo de la Ribera is a 2km stretch of paved beachfront promenade lined with palm trees and popular amongst runners, cyclists and even rollerbladers. However, if that all sounds a little too much like hard work, it's also a great spot for just taking a gentle stroll with new friends.
Gastronomy is a big part of life here and Sitges is well-loved for its fresh seafood, traditional Catalan dishes, and international restaurants. Spoilt for choice, there are more than 250 delicious restaurants from which to choose and many offer a great value Menu del Día. For example, for a weekday lunch, you can enjoy a three-course meal, including bread and wine, for around £13. Although dinner is slightly more expensive, you can still tuck into a delicious meal with wine included, from around £25 per person.
Located just 35km southwest of Barcelona, this remarkable little town has much to offer everyone. And unlike so many places on the Spanish coastline, Sitges still remains free from the ravages of overdevelopment and heavy tourism. If you haven't been before, we would certainly recommend a visit as we're sure it will also end up high on your list of where to retire in Spain.
For further information on Sitges, please refer to our recent blog article: Cosmopolitan Sitges, The Little Town With A Big Heart.
Click image for property information: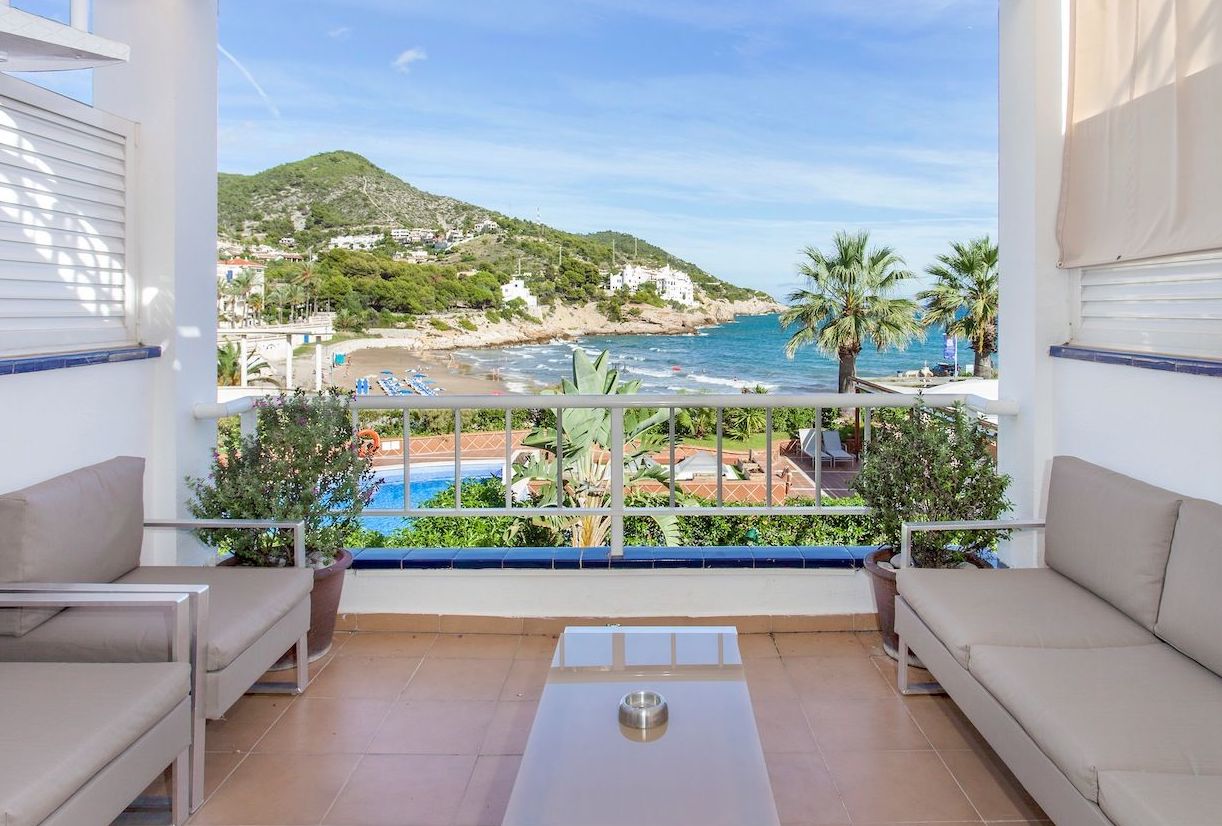 Further Information
For more information on any of the properties featured in this article, please follow the appropriate link or click on the relevant image(s) to complete an enquiry form. Alternatively, please follow this link to search for more property for sale in Spain from the Prestige Property Group.
For any other enquiries, please contact us here