Please follow this link to search for luxury property for sale in Hérault from the Prestige Property Group.
Located in the Languedoc Roussillon region, Hérault is one of the most dynamic departments in the south of France. With its Mediterranean coastline in the south, the Cévennes mountains in the north, and a plethora of agricultural land in between, Hérault's geographical diversity appeals to both visiting tourists and expat settlers.
The vast, golden beaches are enjoyed to the maximum during the long summer months, whilst the vibrant capital Montpellier provides a buzzing city vibe all year round. There are many beautiful towns and villages dotted throughout the department and even sleepy little Béziers is proving to be a favourite expat destination thanks in part to its excellent transport links.
Despite its rise in popularity over the last few years, Hérault remains as beautiful and unspoiled as ever, with the rivers of Hérault being particularly pretty. The crystal clear River Orb which runs through Béziers is popular with fishermen and anglers, whilst taking a dip in the rock pools of the Gorges d'Heric is simply magical. Cruise along the Canal du Midi, which runs through the entire department, or walk or cycle along the tow-paths, soaking up the beauty of the landscape as you go.
For many, Hérault is an affordable alternative to neighbouring Cote d'Azur without any of the compromise. Getting here couldn't be easier as there are two international airports offering direct flights to the UK. The only problem is leaving again.
Montpellier – The Capital of Hérault
Widely regarded as Europe's fastest growing city, Montpellier is an incredibly stylish metropolis which exudes a remarkable grace and elegance. From the grand private mansions and stately boulevards, to the quaint little backstreets and gorgeous white beaches on its doorstep, glorious Montpellier with its easy-going vibe is undoubtedly one of France's most seductive cities.
Navigating your way around Montpellier is by no means challenging. This is an easy place to find your bearings but as you'd expect from the name, be prepared for some steep hills as the city is built on a Mont.
The pedestrianised Place de la Comedie is without a doubt, the beating heart of the city and provides the perfect meeting point. Fondly referred to by locals as Place de L'ouef (Egg Square) thanks to its oval shape, it's home to many sumptuous cafés and grand brasseries, all ready and waiting to tantalise your taste buds.
Rich in culture, Montpellier is home to several museums and art galleries including the deconsecrated St Anne's church and the Musée Fabre. This huge museum hosts both permanent and temporary exhibitions and regular exhibit swaps with the world-famous Louvre in Paris.
With a fabulous street market, indoor market, and an incredible selection of restaurants, bars, brasseries, cafes and bistros, there is certainly plenty to keep both residents and visitors alike very busy in Montpellier.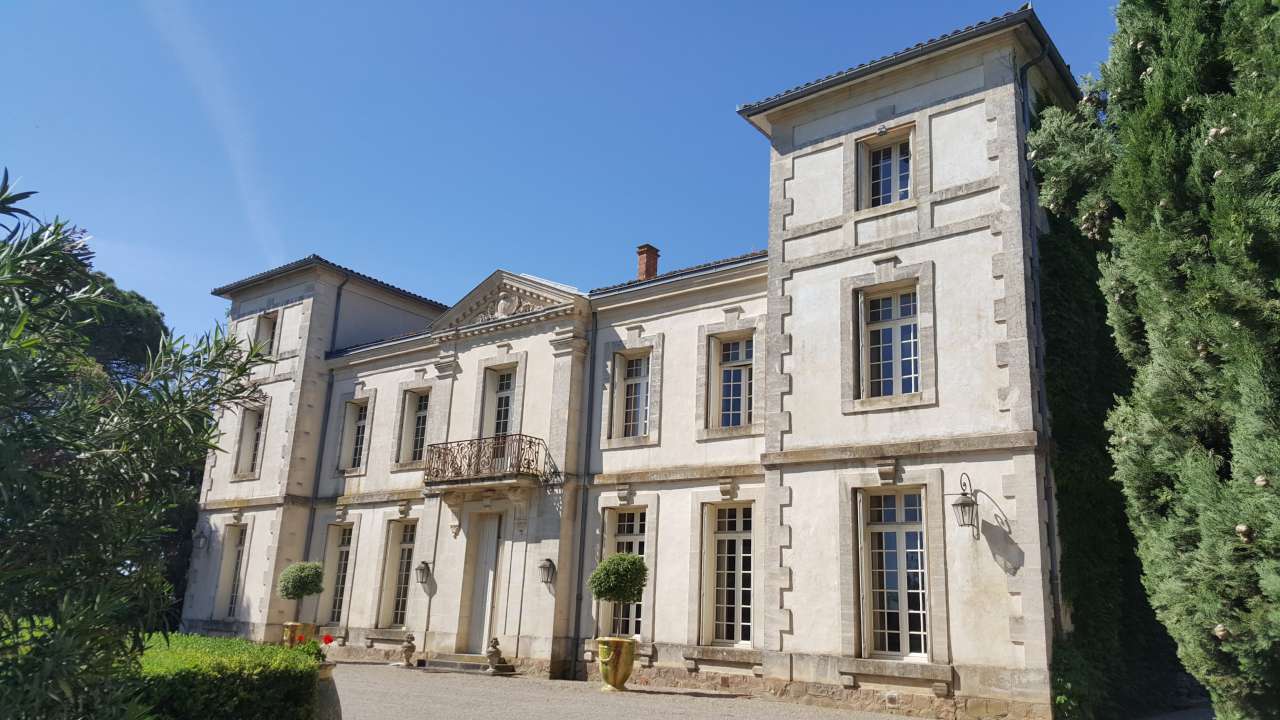 Pezenas – The City of Art and History
Surrounded by beautiful vineyards and picturesque villages, Pezenas sits on the plains between Haut Languedoc National Park and the Mediterranean coastline. Its town centre is meticulously preserved and is brimming with charming narrow streets, elegant turn of the century architecture, and many delightful alleys and squares where playwright Molière famously spent his days.
Today, Penzenas is home to a number of writers and artists and as such, the historic centre is a proud and well–established bohemian haven of open studios, boutique stores, antique dealers and artisan craft workshops.
Small enough to provide a friendly reception and warm welcome, Pezenas is also large enough to ensure there is plenty going on all year. In fact, one of the biggest appeals to Penzenas is that unlike many other destinations in the south of France, there is life here year round, although visitor numbers do swell during the busy summer months.
As is the theme throughout Hérault and Languedoc, the crime rate here is low, the pace of life slow and the quality of life high. You'll find rivers to swim in, gorges to discover, vineyards to admire, wines to enjoy, and many affordable places where you can eat very well.
The expat community is thriving as Pezenas has been popular with foreign property investors for quite some time. Expats are able to integrate well into local life and the town offers all the local amenities you need including a small hospital, primary and secondary schools, a theatre, cinema, and numerous cultural and sporting associations.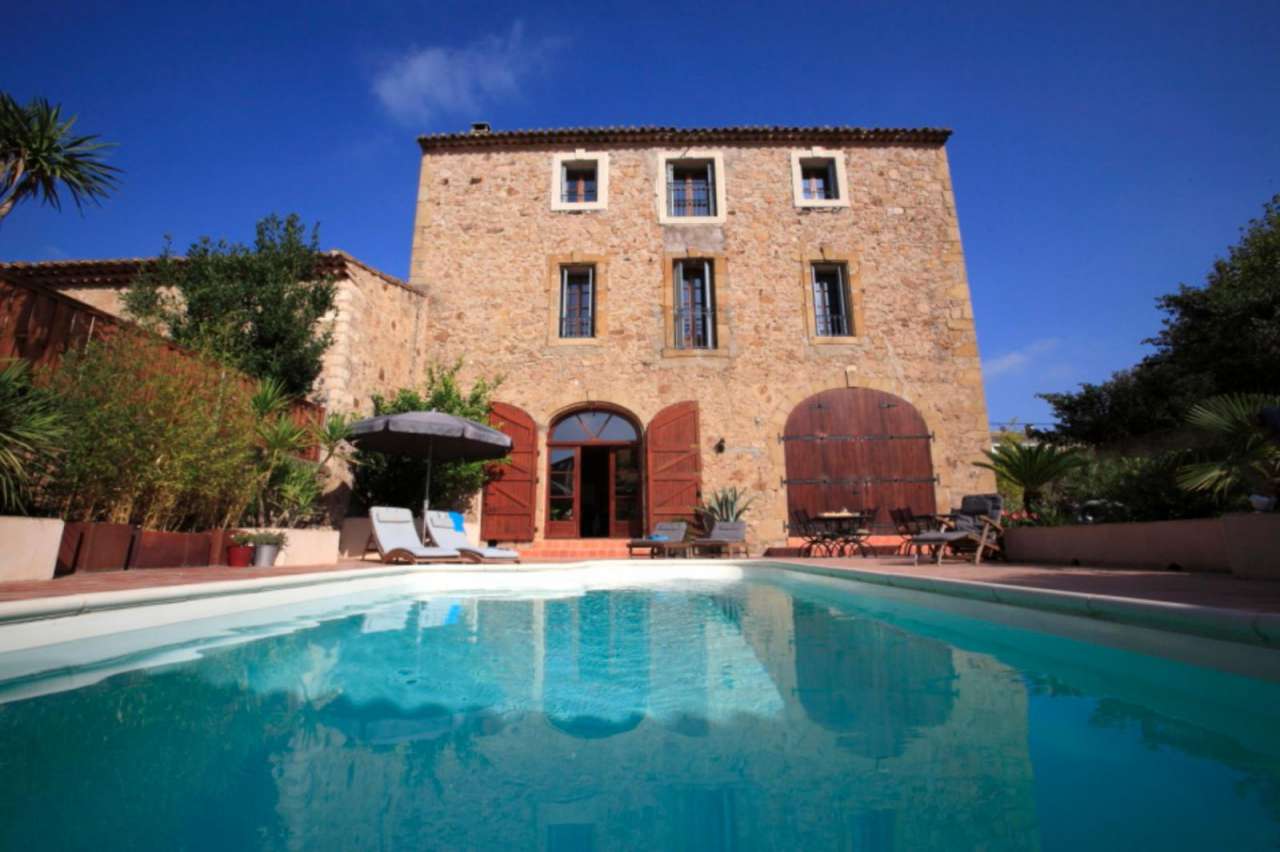 Béziers – The Real Languedoc
Easily Languedoc's most underrated destination, Béziers is a real jewel in the Hérault crown. Famous for two things in particular, wine and bullfighting, every August the two combine in spectacular fashion for a four-day feria.
Undoubtedly the biggest event in the Hérault calendar, a million people gather together every year to enjoy various events including Flamenco dancing, marching bands, and bullfighting. And when the shows are over, the party envelopes the town and revellers carry on until dawn – and beyond.
Outside the fun of the fair, Béziers offers the discerning traveler a wonderful variety of under-the-radar attractions. A must-see is the impressive Cathedral Saint-Nazare de Béziers, a thirteenth-century cathedral which sits dramatically atop a steep rock face. The ornate exterior and intricate stained glass windows are simply awe-inspiring, as is the impressive old pipe organ which still resides within the church. Set in picturesque gardens, this is the perfect place to enjoy some of the best views of the surrounding countryside.
Recognised by UNESCO as a world heritage site, Béziers is also home to a section of the glorious Canal du Midi. Built during the reign of Louis XIV (1667 to 1681) and designated as the Royal Canal during the French Revolution, the Canal du Midi covers a total distance of 360 km. Stretching from Toulouse in the Midi-Pyrenees, to just short of Bordeaux, the Canal du Midi represents a major engineering achievement in French history and is the perfect spot for long romantic walks or perhaps an adventurous boat tour.
As with the Hérault as a whole, Béziers offers one of the sunniest climates in France with more than 300 days of sunshine every year. Hot summers and mild winters make this area of popular with tourists, yet it doesn't get overcrowded. Furthermore, with its excellent transport links, including an international airport with direct flights to the UK, Béziers is certainly gaining momentum amongst the expat community.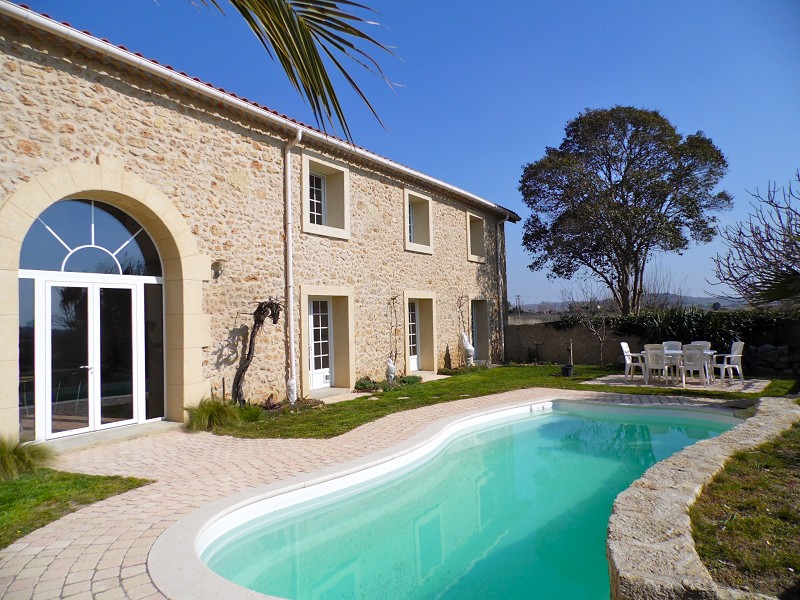 Hérault Property Trends
In spite of its numerous assets, Hérault doesn't have the same level of demand as neighbouring Cote d'Azur and this is good news for buyers and investors as it means prices are a lot more reasonable in comparison.
There is a wide variety of property available within Hérault so whether you are interested in a city apartment, country house, or seafront property, you can find it all here. There are also good options for both buy to let investors and second homeowners, as well as those seeking to make a permanent move.
Further Information
For more information on any of the properties featured in this article, please follow the appropriate link or click on the relevant image(s) to complete an enquiry form. Alternatively, please follow this link to search for more luxury property for sale in Hérault from the Prestige Property Group.
For any other enquiries please contact us here.