Please follow this link to search for luxury property for sale in Marbella from the Prestige Property Group.
Undoubtedly one of Europe's most glamorous destinations, Marbella on Spain's Costa del Sol, is renowned for its extravagant beach clubs, expensive hotels, glorious beaches, and multi-million-pound properties.
Whilst Marbella certainly does live up to its ostentatious reputation and never disappoints those seeking the finer things in life, there is also a much more modest side to this popular Costa Del Sol destination.
From the magnificent, natural beauty of the Sierra Blanca mountains, to the quaint lanes of the old town, Marbella seamlessly combines the glitz and glamour of its modern facade, with a deep-rooted history that dates back to 1600BC.
Already home to an incredible 137 different nationalities, Marbella offers a superb and varied lifestyle to everyone. Its outstanding schools make this a fantastic place to raise children, whilst the exceptional healthcare system, both public and private, offers great peace of mind to those looking to retire here. Whatever your wish list, you're sure to find exactly what you're looking for in Marbella.
The Golden Mile
The Golden Mile is undoubtedly one of Marbella's most well-known and well-loved areas. It starts at the very western edge of the city and extends almost 5km to Rio Verde, just outside of Puerto Banus. Famed for its affluence and opulence, the Golden Mile is home to some of the areas earliest luxury developments including the Marbella Club Hotel and the Puente Romano Hotel.
As the name would suggest, the beaches here are glorious and the gentle waves of the Mediterranean sea lap the perfect, golden shoreline as far as the eye can see. A meeting place for royalty and celebrity, Marbella's Golden Mile is synonymous with premiere vacationing.
In terms of real estate, magnificent palatial estates, exclusive front line beach residences and unique modern mansions all await the most discerning of home buyers, all of whom are seeking the ultimate property in one of Europe's most sought-after locations.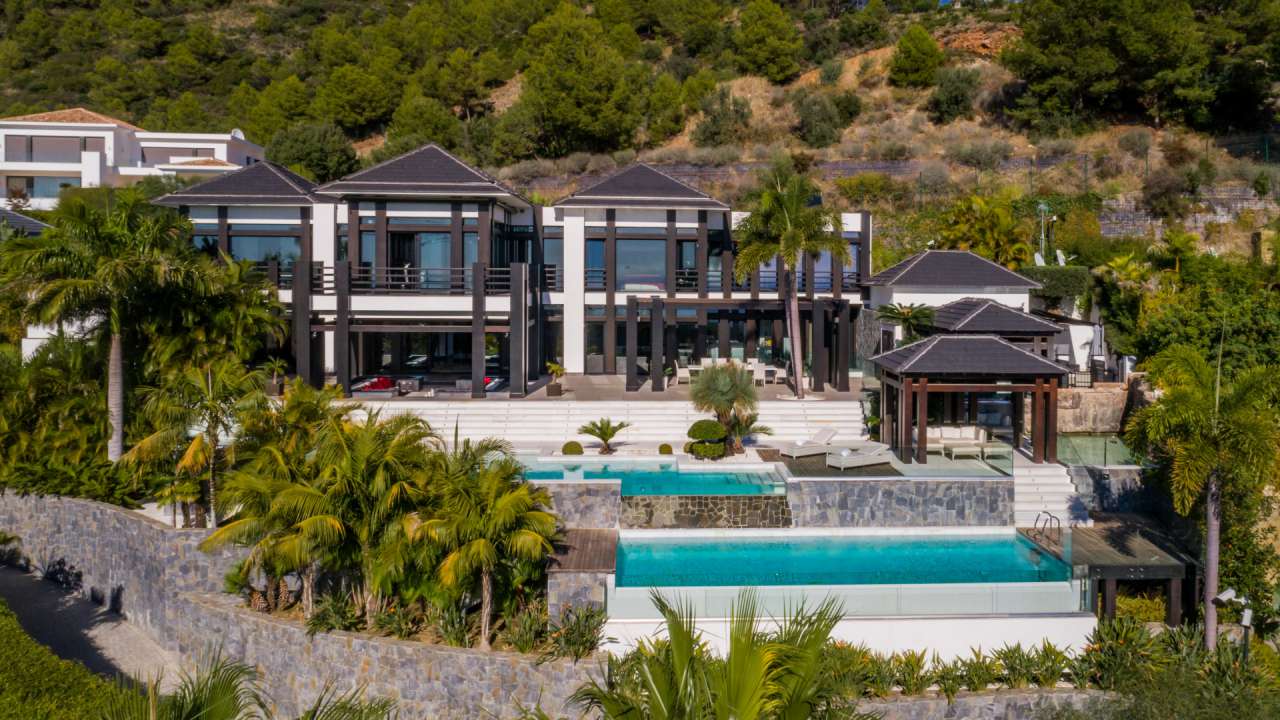 San Pedro de Alcantara
Situated around 10km west of Marbella, this typical, working Spanish town has grown in popularity over recent years thanks to its unique ability to offer holidaymakers and foreign residents the very best of both worlds.
The old quarter is the perfect place for a gentle explore. The narrow, cobbled streets guide you to a plethora of quaint, independent stores; deliciously aromatic coffee shops; and very tempting tapas restaurants. Furthermore, you are sure to receive a warm welcome from the incredibly friendly locals.
If you're looking to buy property in San Pedro de Alcantara you will definitely want to head beachside. New urbanisations with modest houses, villas, and apartments sit next to long, inviting stretches of sandy beach and a fabulous tree-lined promenade.
Whilst definitely bustling during the day, the promenade really comes to life as the sun begins to set, making this the perfect spot to enjoy a fabulous meal with family and friends or perhaps just a simple evening stroll.
With the recently constructed underpass taking traffic away from the town centre and the brand new boulevard area complete with parks, leisure facilities, and restaurants, San Pedro is considered by many to be Marbella's newest gem.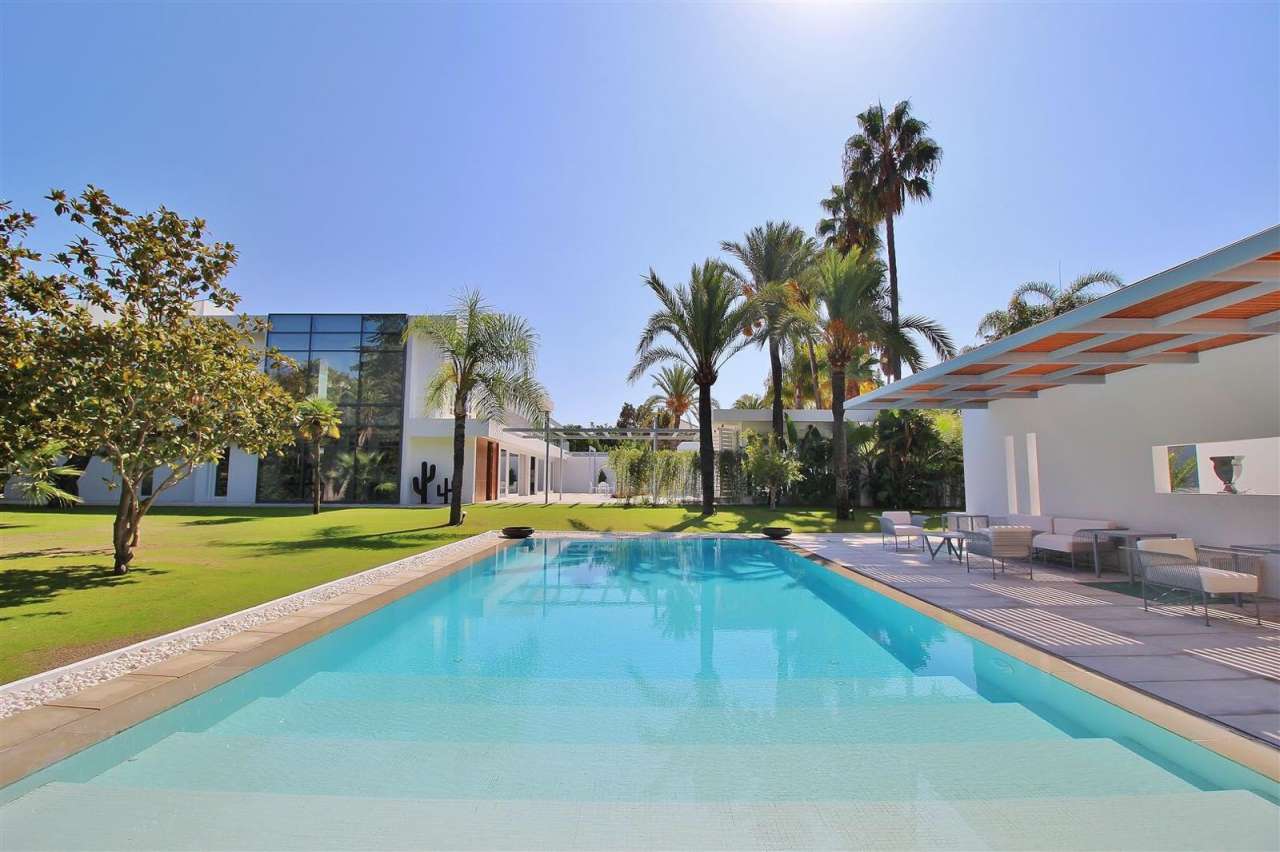 Puerto Banus
It would, of course, be impossible to talk about Marbella without mentioning its sister city, Puerto Banus. Developed in the 1970's Puerto Banus is perhaps the ultimate playground for the rich and famous on the Costa del Sol.
Mega yachts line the marina and luxury, supercars constantly cruise up and down the main roads. There certainly aren't many places in Europe where you find yourself surrounded by such immense extravagance and riches.
It's easy to paint a glowing picture of Puerto Banus purely because of its wealth but if you scratch beneath the shiny surface, there are many delightful and charming corners to explore.
Around the small portside city, you will find many wonderful attractions including beautiful beaches which nestle on either side of the port. There are plenty of spots in which to relax with a coffee and watch the world go by and the intimate, designer boutiques are perfect for a spot of retail therapy.
However, for a truly unique look at Puerto Banus, why not charter a boat for the day and enjoy a trip around the local coastline, discovering the very best of this wonderful city from an entirely different perspective.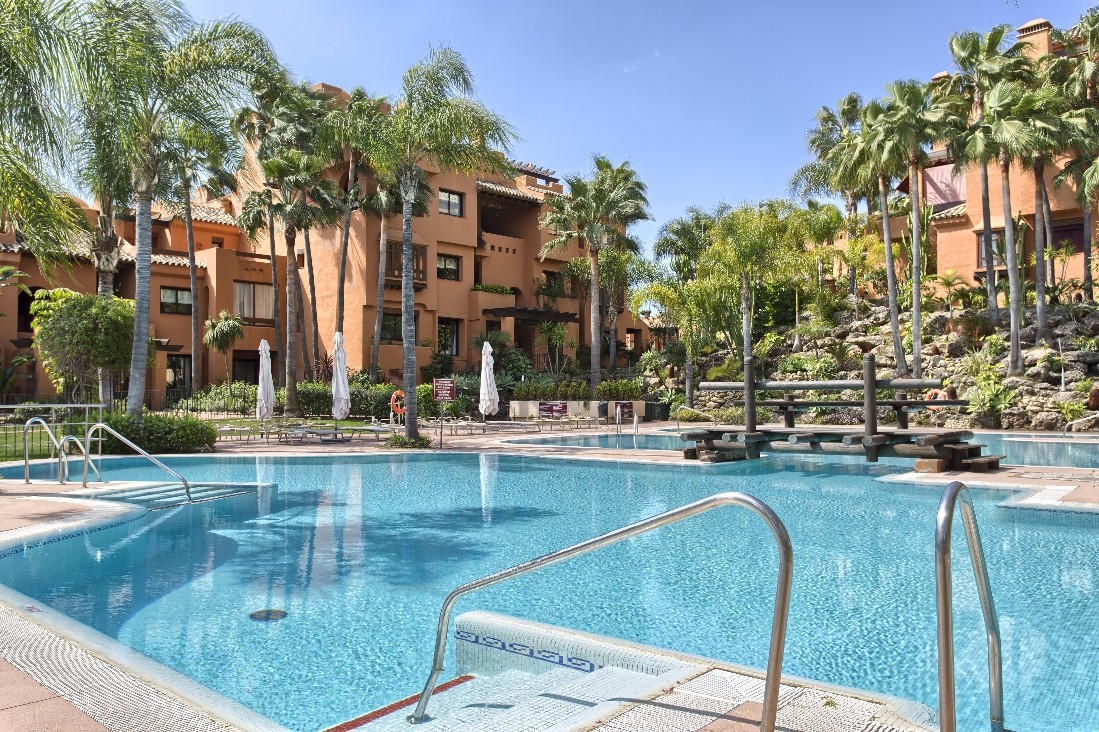 Nueva Andalucia
Located within walking distance of Puerto Banus, Nueva Andalucia is Marbella's largest residential area. In extremely high demand, this sought-after area offers peace and tranquility without having to compromise on accessibility or convenience.
Nueva Andalucia centres around a bullring and then spreads out, leading you either down to the port area, or up to the golfing valley. If you head up even further, you will eventually see the glorious backdrop of the Sierra de Ronda mountain range.
As well as a vast selection of shops, supermarkets, bars, restaurants, hairdressers, gymnasiums, casinos, and gift shops, there's also a popular street market every Saturday morning, drawing in crowds from the surrounding areas.
Golfers, in particular, will love the idea of Nueva Andalucia as this is the place to head to for a golf trip on the Costa del Sol. There are several excellent courses including Las Brisas, La Quinta, Aloha and Los Naranjos, all offering excellent facilities, challenging courses and absolutely stunning scenery.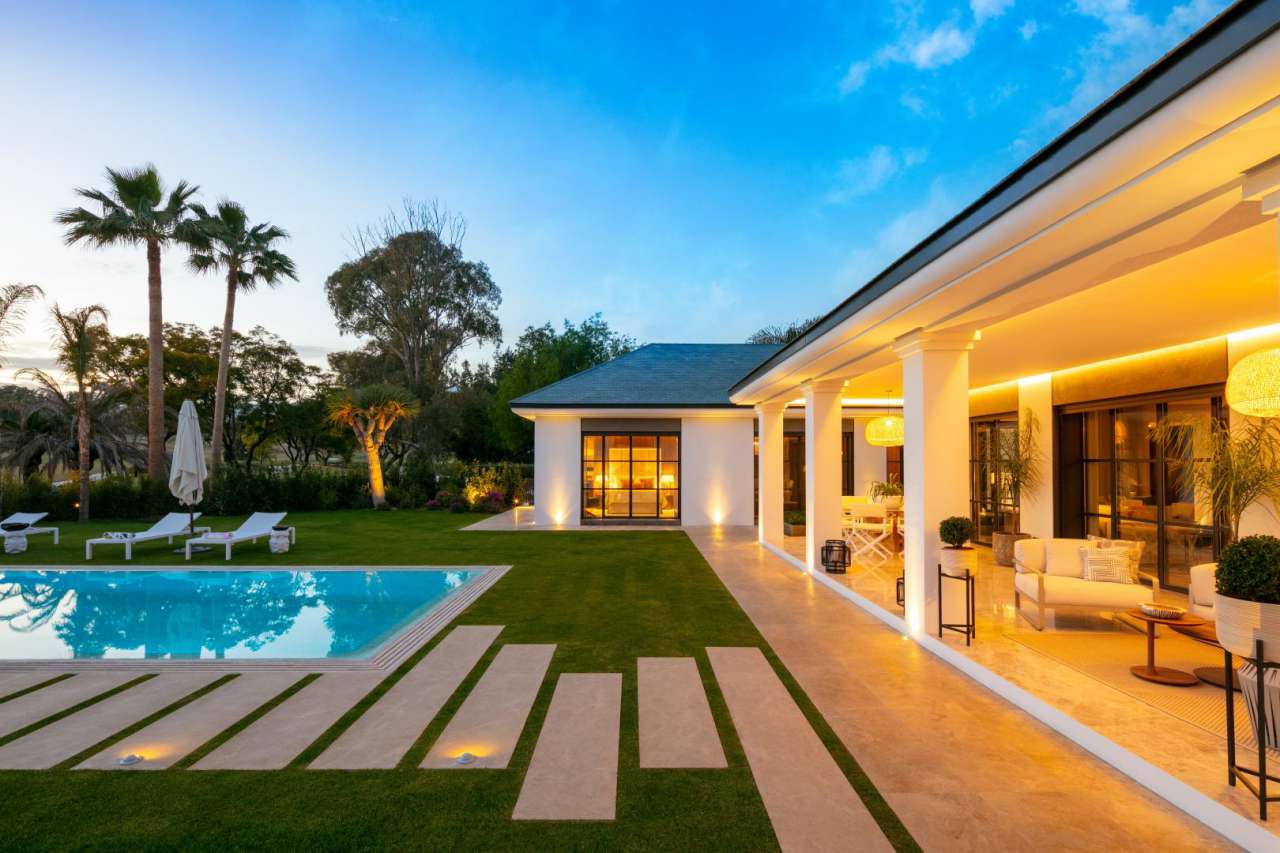 Marbella Property Trends
Demand for property in Marbella remains solid and the appetite amongst buyers has certainly gained some momentum over the last 18 months. The prime and super-prime ends of the market, above €4m, have performed well with areas such as the Golden Mile maintaining demand. The lack of new, available building space in Marbella predictably continues to put pressure on prices.
In terms of property styles, the trend for high-spec but compact villas has helped with the revival of semi-detached modern villas and luxurious townhouses that offer space and style but with a more affordable price tag. Penthouses, meanwhile, retain their appeal with rooftop lounging and dining areas, outdoor kitchens and BBQs, and private pools or Jacuzzis.
Demand for both holiday lets and long-term rentals is strong with realistic gross yields of 3%- 4% perfectly achievable. A huge advantage in this area is that unlike Barcelona and Palma de Mallorca, Marbella has not imposed any limit on the length of holiday rentals via popular host platforms such as Airbnb and HomeAway.
Another valuable indicator into the state of Marbella's economy comes from the commercial property market. There is a severe lack of office and retail units to buy/rent as supply struggles to keep up with demand – a very positive signal.
Furthermore, recent investment in the form of the new Nobu Hotel and the highly anticipated W Hotel only further consolidates the growing demand for high-end, luxury brands to satisfy the needs of Marbella's residents and visitors.
Further Information
For more information on any of the properties featured in this article, please follow the appropriate link or click on the relevant image(s) to complete an enquiry form. Alternatively, please follow this link to search for more luxury property for sale in Marbella from the Prestige Property Group.
For any other enquiries please contact us here.