Please follow this link to search for Ski Property for sale from the Prestige Property Group.
After the panic of 2007 when freakishly high temperatures and rain lead to a severe shortage of alpine snow, skiers and snowboarders everywhere are now more determined than ever to seek out perfect conditions. Of course there's no sure fire way of predicting Mother Nature's exact intentions, but if you want to avoid disappointment here are the best French ski resorts for guaranteed snow.
Overview of French Ski Resorts
France is the undeniable, long-term favourite destination amongst British skiers and snowboarders. Accessible by plane, train or automobile, the French Alps owes its popularity to the fact it offers the widest variety of resort options of any country not just in Europe, but worldwide.
Whether you're a beginner or an expert, travelling with family or friends, splashing the cash or watching the budget, it's all irrelevant if you can't find any snow. So here's our pick of the best ski resorts in France for top snow conditions.
Click image for property details: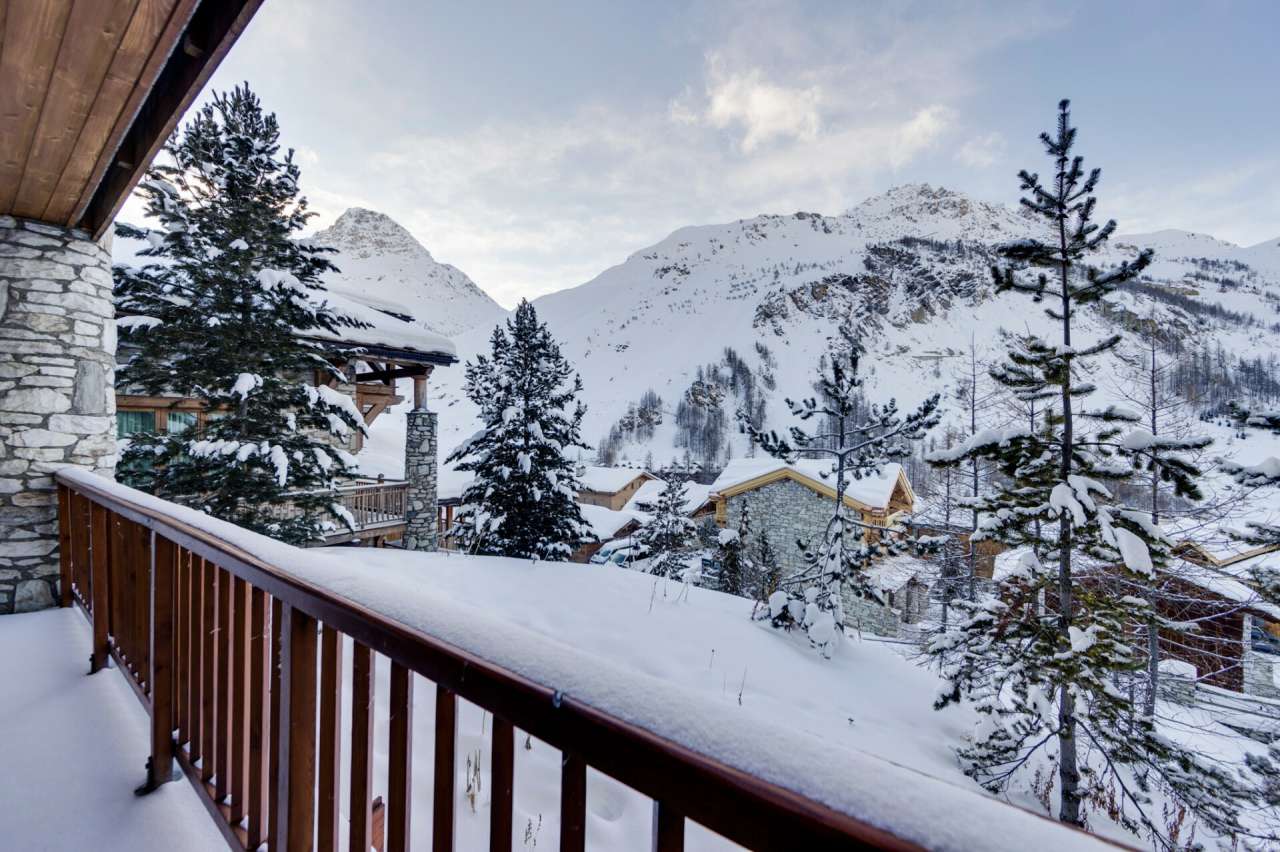 Val d'Isère-Tignes
Despite being rather chalk and cheese in appearance, Val d'Isère and Tignes link together to create Espace Killy, a vast ski circuit offering some 300 km of pistes. Before you can take on any of the 22 green runs, 61 blue, 46 red or 25 black, you must first of all, decide in which resort to base yourself. Will it be practical yet high-rise Tignes, or the more traditionally Alpine Val d'Isère?
Not the most architecturally stylish of resorts, what Tignes might lack in beauty, it certainly compensates for in snow. Home to the Grande Motte glacier, the highest point in Espace Killy, Tignes is widely regarded as the best place for reliable conditions and its slopes are open for an incredible 10 months of the year. Yes, that's right, you can even ski during the summer in Tignes.
Tignes is also one of the more affordable ski resorts which is what makes it popular with families, students and large groups of friends alike. As such, when it comes to dining and nightlife, there are plenty of options available to suit every taste and budget.
Over in Val d'Isère, there is also a long season to be enjoyed with its slopes particularly suitable for more intermediate and expert skiers and snowboarders. Whilst still not the most stunning of ski resorts, there is certainly more of a traditional village feel which comes into its own at Christmas/New Year making this a popular early season destination.
Whilst snow conditions are generally pretty reliable here, should the weather unfortunately not be on your side, Val d'Isère boasts Europe's largest artificial snowmaking plant. Incredibly, Le Snow Factory could fill an Olympic-size swimming pool in just 30 minutes.
Click image for property details: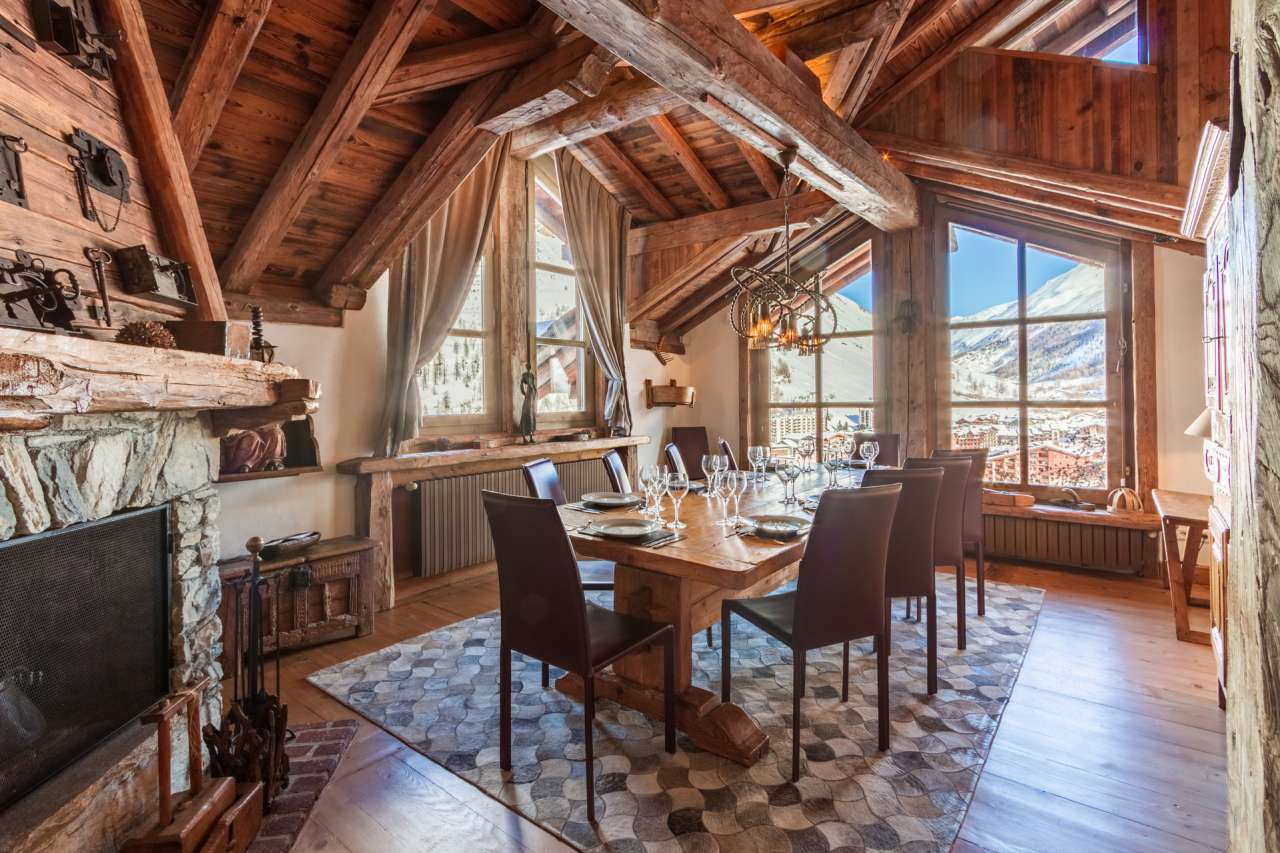 Val Thorens
Val Thorens is a popular, purpose built ski village attracting a young, cosmopolitan crowd. Created some 40 years ago as an ambitious concrete experiment, today, it has not only become a lot more pleasing to the eye, it has also bagged itself a well-earned reputation for fine living and quality slopes.
One of eight resorts making up the coveted Les Trois Vallées, at 2,300m Val Thorens is Europe's highest village ski resort. Standing 200m above it's closest rival Tignes, loyal supporters once argued that Val Thorens couldn't be deemed a true village resort as there was no church. Of course, there's only one way to settle an argument like that and so in 1991, the village built itself a church and can now enjoy being the undisputed, highest village resort in Europe.
Its advantageous high altitude ensures decent snow conditions prevail from late November through to early May, and Val Thorens' terrain suits everyone from absolute beginner, to confident expert.
Courchevel
Courchevel has a reputation for being the classiest and most expensive resort not just within Les Trois Vallées, but throughout Europe. Head here for your winter holiday and you may (literally) bump into the likes of David and Victoria Beckham, or Prince William and Kate Middleton.
Courchevel is, in fact, a collection of distinctly separate resorts linked together by lifts and pistes. Although renamed in 2011, the four best-known resorts are still commonly referred to using their previous monikers – Courchevel 1850, Courchevel 1650, Courchevel 1550 and Courchevel 1300. Perhaps it's because they are so catchy?!
Courchevel 1850 is the largest of the resorts and this is where rich Russians and fancy Parisiens head to flash the cash. Think luxury chalets, posh hotels, designer shops and fine dining. In fact, there's so much to do here off-piste, the excellent snow conditions are almost irrelevant.
Click image for property details: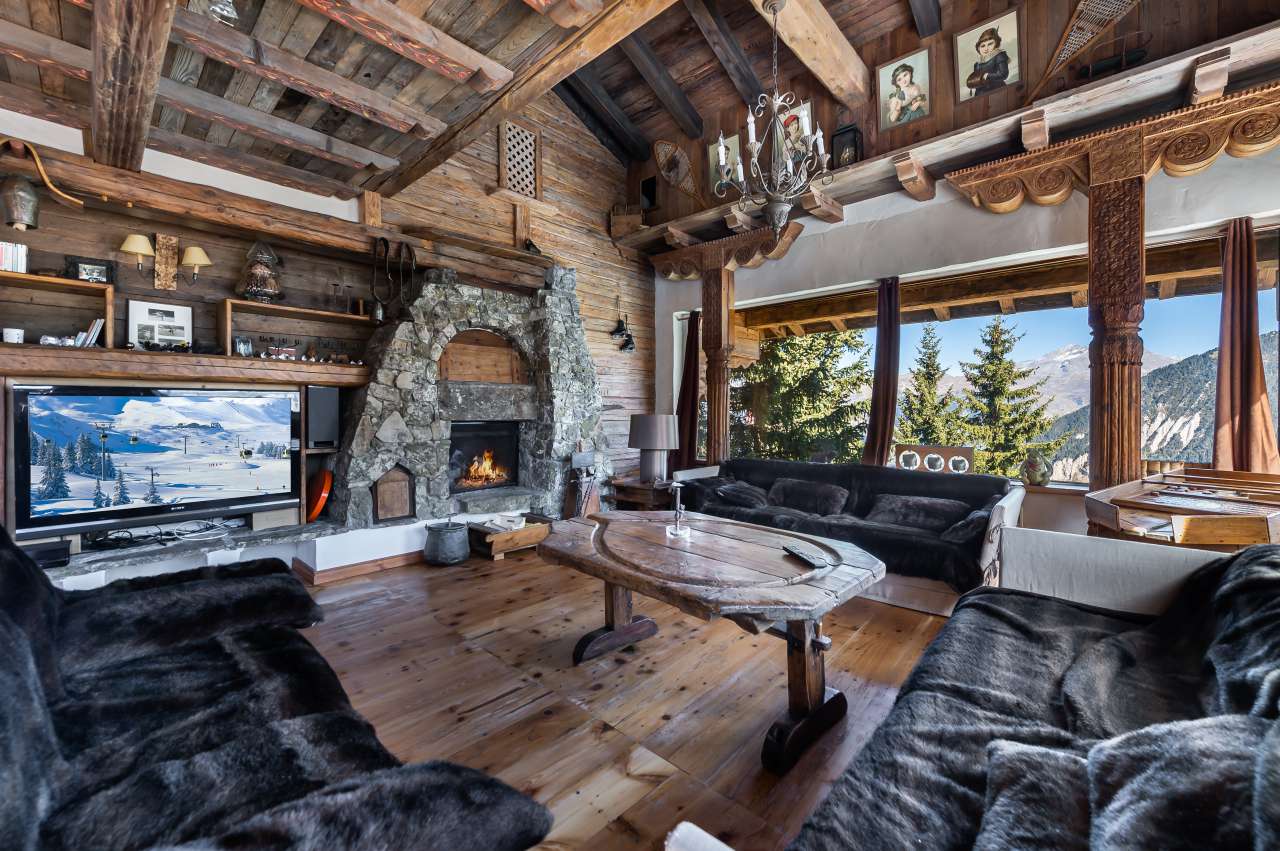 The Impact of Climate Change on Ski Resorts
Whilst there's no need to panic just yet, there is no denying that climate change is having a detrimental impact on ski resorts around the world. Recent research on the subject makes for rather uncomfortable reading and alarm bells are ringing particularly loudly throughout Europe's ski resorts. With experts going so far as to predict a 70 percent decrease in Alpine snow levels by 2099, the obvious question is, what is being done to minimise the damage?
Although it's fair to say that ski resorts are more of a victim of climate change than a cause, over the last decade or so most ski areas have had a distinct shift in attitude. Gone are the days of begrudgingly merely accepting that there is a problem, to now wholeheartedly embracing the need for change.
As one of the industries most affected, many ski resorts are now at the forefront of environmental campaigns and government lobbying efforts to tackle the issue at hand. Furthermore, a team of international scientists, partly funded by the European Union, launched the new ProSnow research project which aims to make Alpine resort towns more resilient to climate change.
The means of powering ski lifts is being revolutionised and in some ski resorts solar panels have either completely replaced, or are at least supplementing, diesel generators. Many resorts have also taken the simple step of switching to green energy suppliers and a third of the world's ski resorts use solely, 100% renewable sources.
Climate change is undeniably at the forefront of Alpine life and the ski industry is doing everything it can to fight the worldwide problem. Resorts are working together and exchanging ideas on green initiatives which can be successfully copied and implemented around the world.
Of course, the onus isn't just on the ski resorts to control the world's emission levels, we all need to do our own bit as individuals to cut our carbon footprint, both at home and on holiday. If there was ever a time to work together and safeguard the future of snowsports, it's now.
Further Information.
For more information on any of the properties featured in this article, please follow the appropriate link or click on the relevant image(s) to complete an enquiry form. Alternatively, please follow this link to search for more Ski Property for sale from the Prestige Property Group.
For any other enquiries, please contact us here.