Please follow this link to search for luxury property for sale in Portugal from the Prestige Property Group.
Fewer things in life are as gloriously British as the great back garden and it's no secret that we must be one of the world's most green-fingered nations. As many of our European neighbours are more accustomed to apartment living, where should British expats head if they want to start a new life abroad without sacrificing that all-important garden? Balmy Portugal of course where the gardens are some of the country's best-kept secrets.
The Perfect Gardens Of Portugal
Portugal really is a country of two climatic halves. From the cooler and rainier north where sprawling estates flourish with an abundance of vibrant camellia, to the warmer and drier southern regions where stunning gardens with distinctly Moorish courtyards take centre stage.
Combining the very best of France, Italy and England to create a comfortable familiarity, Portuguese gardens then mix in a touch of the exotic as introduced by the Arabs who settled here in the eighth century. The end results are stunning and diverse spaces that are as unique as they are distinct, and once you've seen them in all their glory, you will no doubt agree that the gardens of Portugal really are a hidden treasure.
The favourable Atlantic climate brings with it huge advantages which are every gardener's dream and such advantages are simply not as prevalent in the more Mediterranean countries of Europe. In Portugal, despite temperatures reaching a balmy 40C during the height of the summer, especially in the south, once the summer is over, the conditions become refreshing and lush which is great news for your thriving garden.
In terms of what constitutes a typical garden design in Portugal, water most definitely features heavily and this again can be attributed to the country's Moorish past. Surface level water tanks and ornate fountains are filled to the brim with ice cold spring water which even today is often still brought to the garden via an ancient Arabic system whereby shafts are driven into nearby hills and mountains to collect and distribute water.
These water tanks are vast in size, much larger than the average garden swimming pool, and are perfectly positioned to provide a stunning reflection of the main house, or perhaps some majestic palm trees. An obvious focal point, this makes an ideal place to relax and enjoy your own stunning surroundings.
Click image for property information: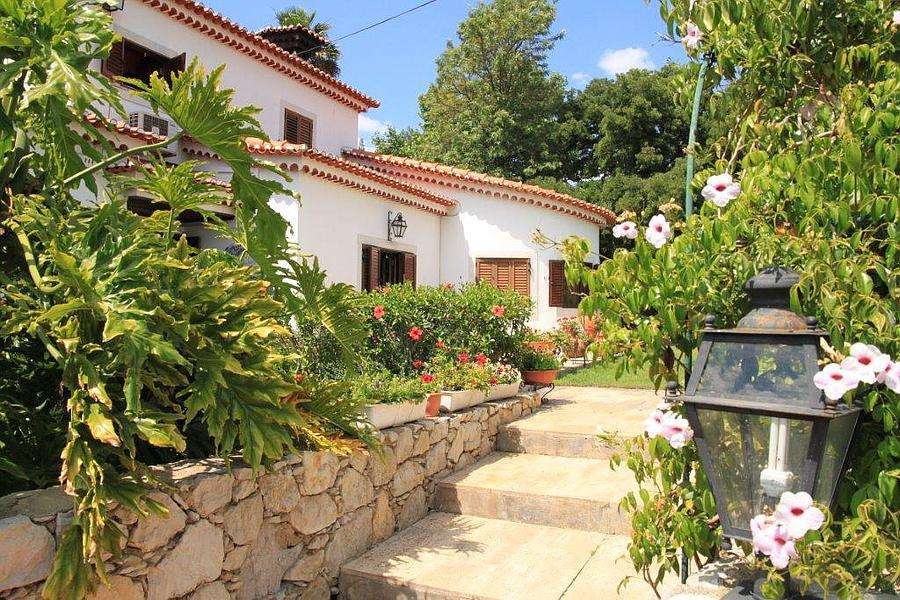 Famous Gardens Of Portugal
If you wanted to get some inspiration from some of Portugal's most well-loved gardens, the good news is that the ideal visiting season is unusually long. Starting in January when the camellias are first in bloom, visitors can enjoy thriving gardens in an abundance of natural light right through until the end of September.
A must-see are the ever mysterious gardens belonging to the Quinta da Regaleira. Located in Sintra, this 20th-century residence boasts an ornate gothic facade complete with gargoyles and octagonal tower, however, it is the enchanting gardens that are the real star of the show. A designated UNESCO World Heritage site, these gardens are home to a plethora of secret tunnels and underground staircases that would have you believe that you are on the set of classic 1980's film Labyrinth and the Goblin King is going to appear any second. With lakes, fountains, statues, and even a 27-metre deep initiation well all awaiting your discovery, it's easy to see why this is number one on TripAdvisor's top ten list of gardens in Portugal.
For an altogether more relaxing garden experience, head to the Terra Nostra Gardens on the Portuguese archipelago of Azores. At over 200 years old, this internationally renowned park comprises of 12.5 hectares of gardens, grottoes, serpentine trails, streams and ponds all entwined with lush, floral avenues.
At the heart of the park is the famous thermal water pool which is undoubtedly one of the highlights of the entire Azores. Whilst its murky brown colour might not look particularly appealing at first sight, (it gets its colour from the iron dissolved in the water), with a temperature of 35-40C, this volcanic spring water is perfect for soothing away any aches and pains.
Click image for property information: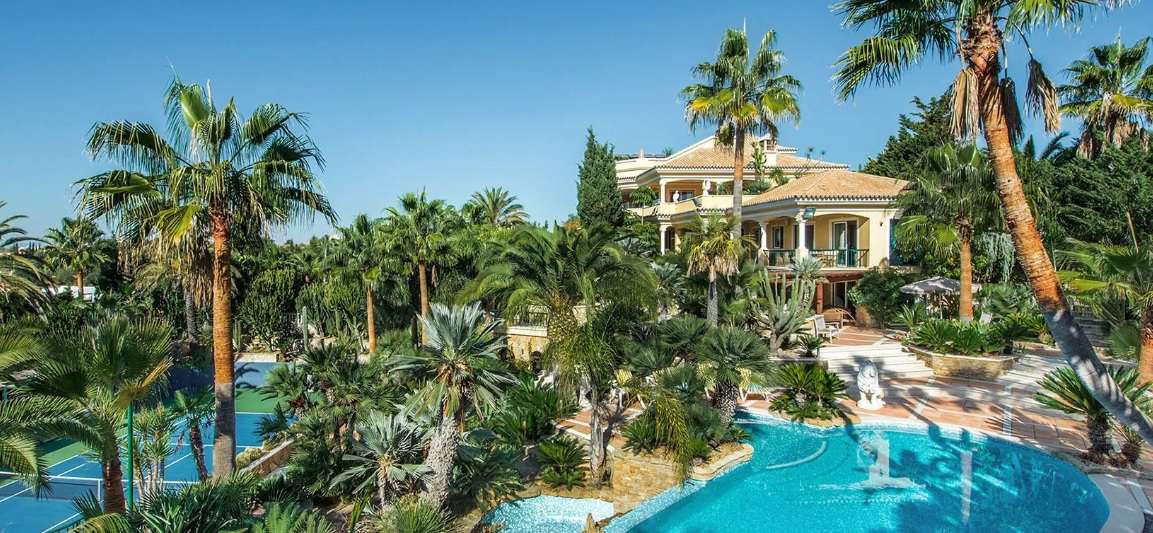 Creating Your Own Portuguese Paradise
The great news is that whether you are a full-time resident in Portugal, holidaymaker, small garden owner or rolling estate manager, with a bit of planning, it can be very easy to create your very own perfect alfresco space.
If you want a low maintenance garden then replacing grass with gravel will cut out a lot of hard work, ideal in particular if your property if left unoccupied for part of the year. Lush foliage and colourful shrubs planted in pots and borders will give you the burst of Mediterranean colour that you're looking for whilst still keeping the workload to a minimum.
For those looking to create a more picture perfect, stereotypical Mediterranean garden, the Portuguese climate is ideal for creating many different looks. Swathes of lavender will inject a provencal style whilst terracotta pots and backdrops of vibrant bougainvilleas will give a Moorish vibe. Perhaps you prefer a more sophisticated Italian Renaissance design by way of columnar cypress trees and neat gravelled borders?
Whatever your choice, any green-fingered gardeners looking for a new life abroad will not be disappointed by the splendid opportunities that await in Portugal.
Click image for property information: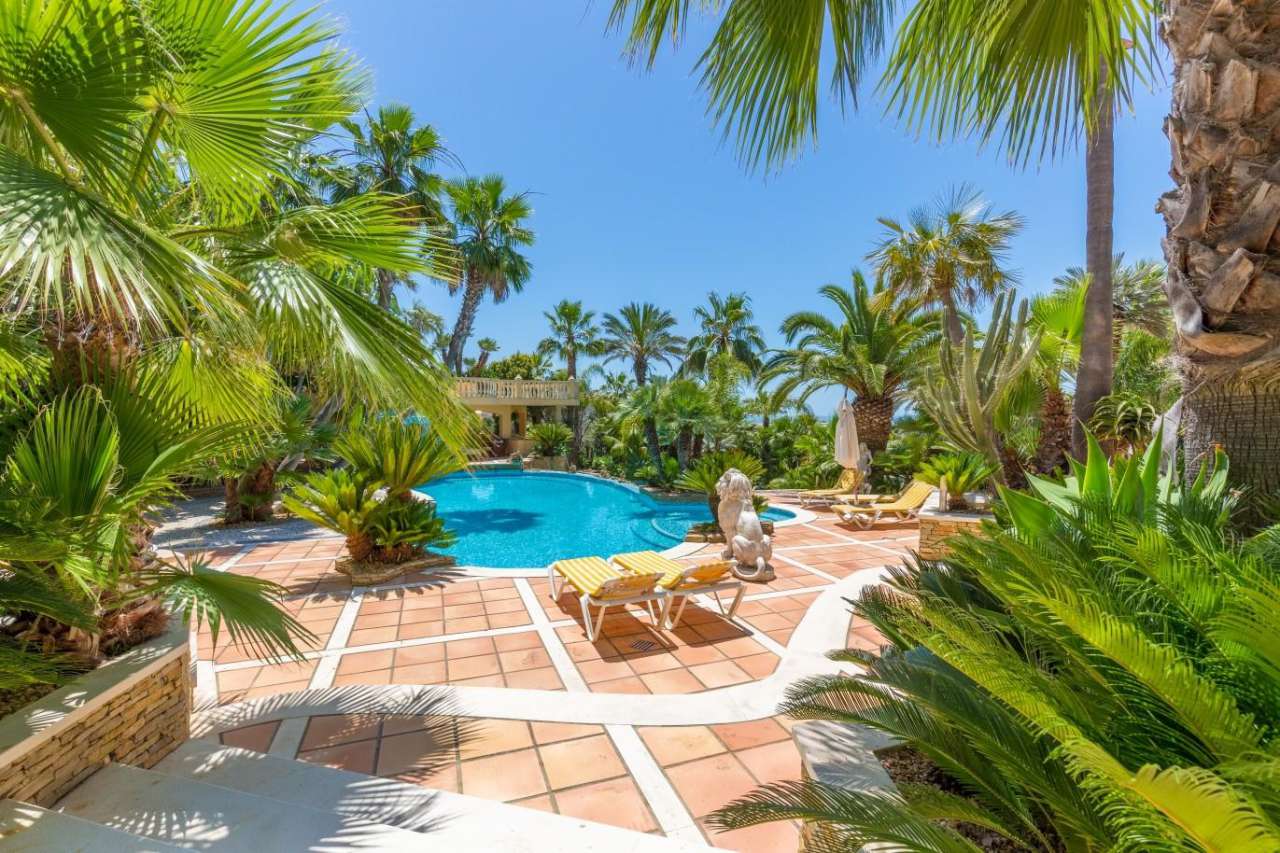 Further Information
For more information on any of the properties featured in this article, please follow the appropriate link or click on the relevant image(s) to complete an enquiry form. Alternatively, please follow this link to search for more luxury property for sale in Portugal from the Prestige Property Group.
For any other enquiries, please contact us here.