Please follow this link to search for more luxury property for sale in Benahavis from the Prestige Property Group.
Located just 7 kilometres from the Costa Del Sol coastline, the municipality of Benahavis is home to some of Spain's most prestigious resorts and sought after real estate. As a municipality, Benahavis covers an area of approximately 150km2 and it is well-known for being one of the richest in the country.
Stretching from the coastal area to the mountains, and nestling between the eternally glamourous municipalities of Marbella and Estepona, you might be surprised to learn that Benahavis has an entirely different vibe and character. Home to mountain ranges, river valleys and seemingly endless pine forests, this is one of the most beautiful parts of the Costa del Sol and is somewhat of a quiet haven in comparison.
Home to over 4500 international residents, approximately 40% of whom are British, all enjoying over 320 days of sunshine a year and with easy access to two international airports (Malaga and Gibraltar), it's not difficult to understand why Benahavis is firmly on the radar of many a prospective expat.
Whether you are after the luxury and privacy of a golf resort, a more authentically Andalusian village existence, or perhaps something in between, in Benahavis you are certain to find the perfect location and lifestyle you are looking for.
La Zagaleta – The Jewel In The Benahavis Crown
It would be impossible to talk about Benahavis without mentioning the outstanding La Zagaleta, one of the finest resorts in the whole of Europe and beyond. Privacy, exclusivity and security are the three fundamental principles at the heart of La Zagaleta and if you're seeking the ultimate in luxury real estate, this is certainly the place for you.
Sprawling villas are dotted around the resort and surrounded by stunning natural beauty in the form of deep valleys, wooded groves, and crystal clear mountain streams. All-encompassing, panoramic views stretch over two pristine golf courses as far as the glorious Mediterranean Sea. Furthermore, with a vast array of both essential facilities and luxury indulgences all available within the resort, you might find it difficult to ever leave.
The two private golf courses, known simply to residents as "The Old Course" and "The New Course" blend in seamlessly with their surroundings and offer two very different challenges. The Old Course oozes a classic elegance and boasts picture-perfect views whilst the New Course is well-known for its dramatic gradients.
Each course also has its own Clubhouse, offering residents the ideal location in which to unwind and enjoy their distinguished surroundings. Other facilities include a Riding Club for both recreational and competitive horse riding, tennis and paddle courts as well as a variety of bars, fine dining restaurants, boutiques and of course a pro shop.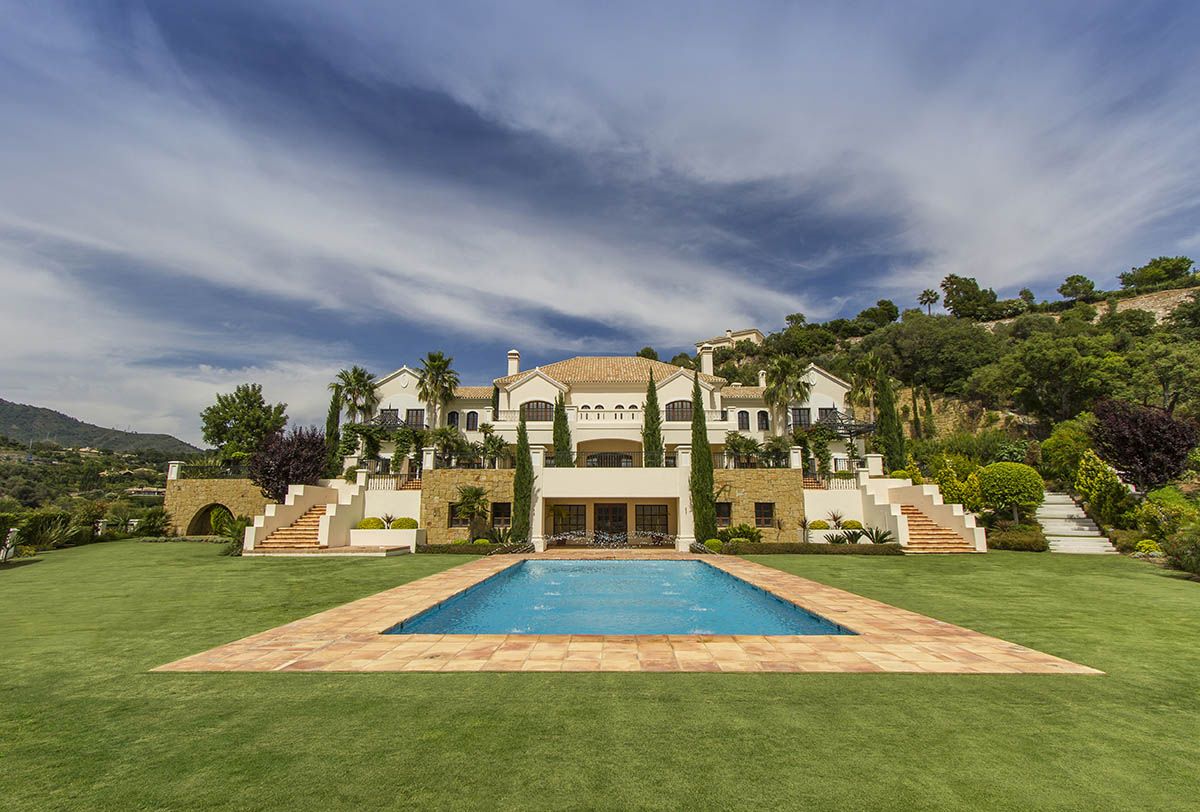 La Quinta – The Perfect Family Resort
La Quinta Golf & Spa Resort enjoys a privileged location right in the heart of the Costa Del Sol's Golf Valley, just ten minutes from Puerto Banús and fifteen from Marbella. Surrounded by the stunning Sierra Blanca mountain range, the resort is home to the prestigious Westin La Quinta Golf Resort and Spa, as well as a wide range of residential real estate offerings to suit most budgets.
Residents of La Quinta can enjoy a plethora of quality installations and activities which are designed for the whole family to enjoy. Facilities include three nine-hole golf courses, a golf academy and pro shop, spa, gymnasium, paddle tennis courts, kid's club, play park, three restaurants, cafeteria and snack bar. There are also a wide range of services available to residents to both ensure a comfortable stay whilst there, as well as manage and maintain your property in your absence.
Discerning residents can choose from a variety of property types from villas and townhouses to apartments and duplex penthouses. The properties stand out not only for the quality of the build, but also the finish, ensuring that no detail has been left to chance.
La Alqueria – Andalusian Authenticity.
Just five minutes from the area's stunning beaches and 15 minutes from all the luxury of Puerto Banus, La Alqueria is a prestigious, residential estate predominantly made up of large, private villas and located within the Atalaya Golf and Country Club.
Known for being one of the least densely developed areas in the area, La Alqueria properties tend to be large with plenty of space between them, allowing residents to enjoy stunning views across the Atalaya golf course, the Mediterranean Sea and the beautiful natural surroundings.
There is a general feeling of space and tranquility throughout as quiet avenues with broad pavements bordered by jacarandas, mimosas, hibiscus, and oleander meander their way around the community. Furthermore, there is a sense of genuine Andalusian authenticity to La Alqueria as each property is constructed from stone brought in from the quarries of nearby Casares, a local mountain village.
Within a short drive, residents can enjoy a whole host of facilities including beach clubs, resort hotels, spas, tennis clubs, and the luxurious Villa Padierna resort hotel.
There is also an international bilingual school in Nueva Atalaya – just a few minutes away – which adds to the growing popularity of La Alquería as a residential option for expat families with young children.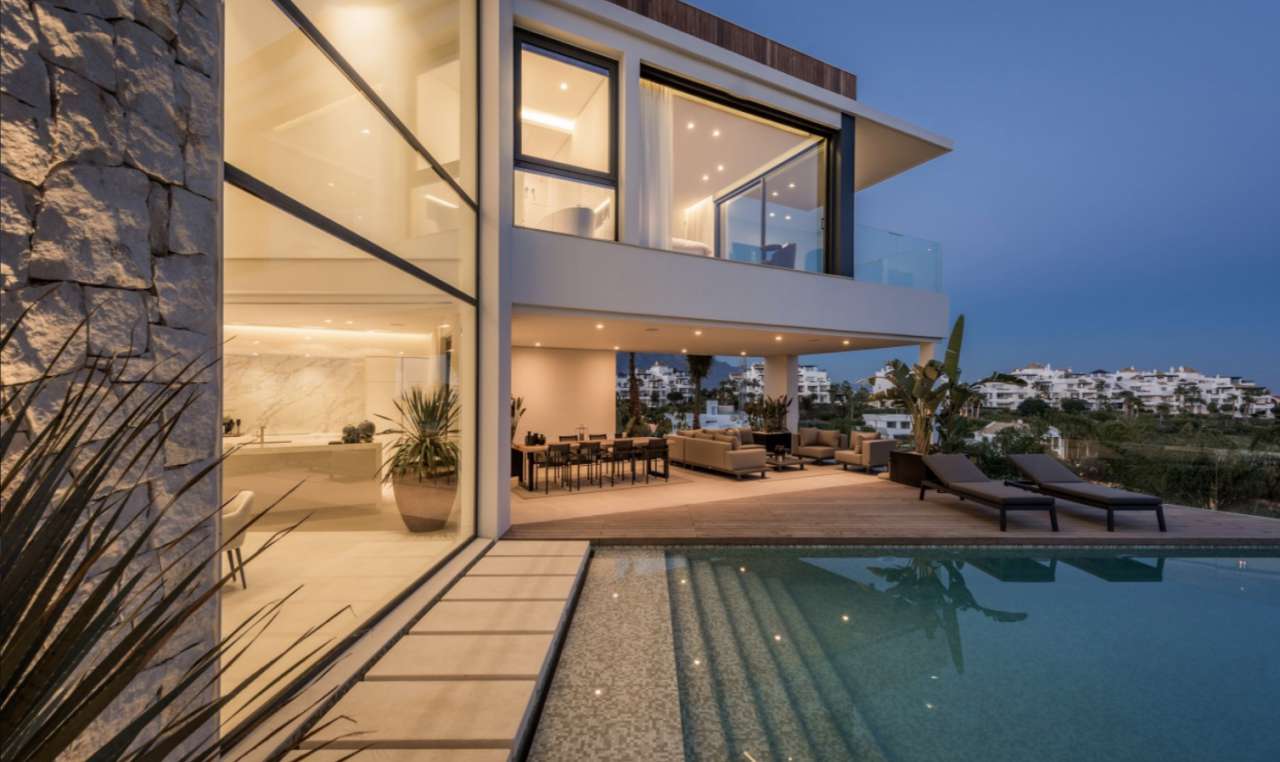 Benahavis Property Trends
Benahavis, along with Estepona and Marbella are the current driving forces of the Costa del Sol property market and whilst that may not be particularly surprising, what is interesting however is the profile of today's buyer.
The market has changed significantly over the last few years. Retirees are no longer the biggest purchasing power and have instead been largely replaced by tech entrepreneurs or finance workers, many of whom have the flexibility of remote working.
Golf, whilst still a focus for some, is certainly not the only influencing factor anymore as buyers are looking for reliable broadband, easy international connections and a good stock of international schools, with all three of these elements even taking precedence over the need for year-round sunshine.
In terms of what you can expect for your money, the average price per square metre of a home in Benahavis is around €2,325 compared to €2,766 in Marbella. However, the average sale price for apartments in Benahavís grew by 13% compared to 8% in Marbella.
Benahavís can attribute some of its growth to the fact that the richest buyers in the Golden Triangle, of which it forms one corner, are not particularly fussy about location. Whilst stunning views are a must, there is less of a need to live in a particular area unlike in neighbouring municipalities. Except of course, when it comes to La Zagaleta.
Further Information
For more information on any of the properties featured in this article, please follow the appropriate link or click on the relevant image(s) to complete an enquiry form. Alternatively, please follow this link to search for more luxury property for sale in Benahavis from the Prestige Property Group.
For any other enquiries please contact us here.