Please follow this link to search for luxury property for sale in Uzès from the Prestige Property Group.
Still relatively off the mainstream tourist radar, Uzès in the Languedoc-Roussillon region, is a beautiful medieval town which oozes artistic character but with an unpretentious attitude. Refreshingly laid back compared to many of its neighbours, life in Uzès is for living all year round and its relaxed vibe makes this an ideal French retirement destination.
Uzès, City of Art and History
As beautiful as life in Uzès is today, rewind 50 years and it was a very different story. The town was dying and what were once beautiful medieval buildings had become run down, dilapidated and even deserted. The locals didn't want to live here and no one from outside wanted to visit, let alone relocate or retire here.
Recognising however that this Medieval town boasted a rich history and original architecture that deserved saving, the French government declared Uzès an official Ville d'art et d'histoire (City of Art and History) and invested heavily in its restoration.
Uzès successfully transformed into a chic and upmarket town that was beginning to make its mark on the map. Wealthy foreign investors, predominantly from America and Australia, began to buy homes here, quality restaurants and hotels saw the potential and opened their doors for business, and of course many small art galleries started to line the cobbled streets of the historic town centre.
Today, Uzès locals are fiercely proud of their town, but never to the detriment of outside visitors or new residents. Retired expats that now call this home come from all corners of the globe and with approximately 9000 people living here, this is a little French town with a very big heart.
Daily Life in Uzès
Located inland and on what is widely considered to be the unfashionable side of the Rhône, Uzès has a much more traditional and authentic appeal than its coastal neighbours, making this an ideal location to enjoy your retirement years.
There's life in Uzès all year round, people live here and work here and whilst of course tourists come and go, the seasonal influx in visitor numbers is nowhere near as extreme or dramatic as other high profile destinations in the region.
Rich in architecture and religious history, at the heart of Uzès is the picture perfect Place aux Herbes, a beautiful plaza enclosed by stunning arched buildings with a fountain in the centre, trees dotted throughout and cafe tables ready to welcome friends looking to catch up over a morning coffee or an afternoon rosé.
Place aux Herbes is not only the central hub of life here but it is also home to the bi weekly market, a true highlight of Uzès life and famous for being one of the biggest and very best in the whole of the South of France.
On Wednesdays the market stalls are brimming with regional products and specialities including cheese, olives, wine, olive oil, fruit and bread – just don't forget to ask for a little sample before you buy!
The Saturday morning market is the place to while away the hours perusing clothes, jewellery, linens, pottery, flowers and plants as well of course as all the local gastronomic delights you'd find on the Wednesday market.
Meandering around the cobble streets surrounding the Place aux Herbes, every building is made of the same pale and porous limestone and you will never grow tired of looking at the beautiful scenes. Game of Thrones fans might even liken this to Croatia's Dubrovnik, or King's Landing, thanks to the stunning combination of those rough limestone walls and smooth creamy pavements.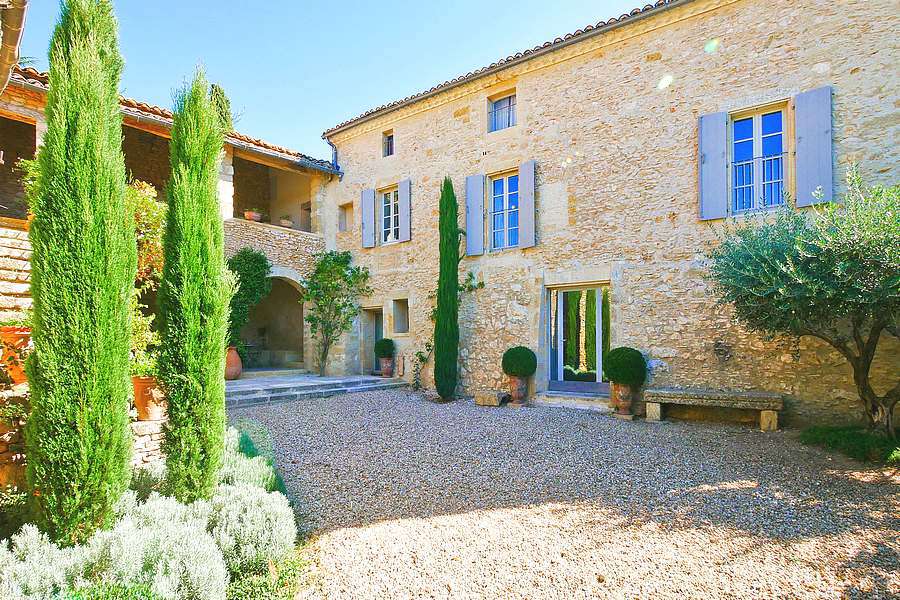 Daily life is fairly laid back and besides the markets and the cafes in the main square there are also numerous restaurants and wine bars to enjoy including Michelin Star Chef Oscar Garcia's restaurant in La Maison d'Uzès, the town's luxury hotel. This beautiful building which dates back to the 17th Century is not only an obvious resting place for tourists, but locals also regularly hang out here for romantic fine dining or relaxed courtyard drinks. . There's even a secret spa which lays hidden beneath the wonderful stone floors of La Maison, perfect for releasing any stress.
Must Sees and Dos
All too often we are guilty of ignoring the main attractions within our own towns and cities as we simply take them for granted as always just being there. However as an official City of Art and History, Uzès has more than its fair share of monuments, important buildings and leisure activities that you will love to visit time and time again.
The ancient centre is home to Le Duché, a medieval castle with four distinct towers: the Bermond tower (duchy), the King's tower, the Bishop's tower and the Fenestrelle Tower which was fashioned after Italy's Leaning Tower of Pisa. On days when you're feeling energetic you can even climb up the tight 100 step spiral staircase of the King's Tower for a stunning rooftop view of Uzès and its surroundings.
The Medieval Garden or Jardin Médiéval in the centre provides the perfect shady retreat and once inside you will feel like you're miles away from home. Small trees, herbs and gardens fill the grounds and you can learn about over 400 different wild plant types, all of which were used in the Middle Ages.
The castle with its gothic chapel and mesmerising stained glass window is home to significant furnishings, woodwork, chandeliers, tapestries and paintings which date back to the reigns of Louis XIII through to Louis XVI.
Your inner culture vulture will never grow tired of the Musée d'Uzès and its truly remarkably collection of historical artefacts including a pair of boots with rows of blades on the bottom used for shelling chestnuts, and some particularly ugly Victorian ceramics that have to be seen to be believed!
For the weekends you want to spend in the great outdoors there is no better place than the Vallee d'Eure, a gorgeous valley which is one of the region's most beautiful and well loved destinations. Here you can walk for miles along rivers, across fields and through ancient trees without seeing more than a handful of people. Pack a picnic, take a good book and enjoy the beautiful peacefulness of the countryside that's right on your doorstep.
If horse riding has always been your passion then you will be pleased to know that you can still enjoy your hobby here as Uzès is home to one of just 21 National Stud Farms. This 16 hectare estate offers all things equine including guided tours, equestrian shows, and training in harnessing and saddlery.
Finally, for those of you looking to retire here but are worried about missing out on all the fun with the grandchildren, the fret not. Uzès is home to the Haribo museum, the perfect place to satisfy little (and big!) sweet teeth. Learn about the history of everyone's favourite sweets with free samples along the way and a gift shop to spoil them rotten.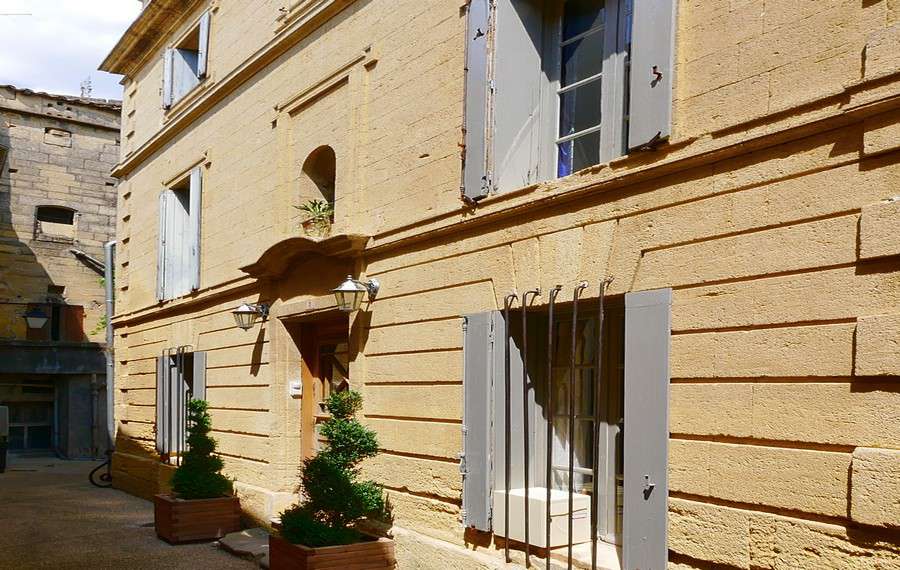 Retiring in the South of France is a dream for many and if you haven't already decided on where you want to spend your golden years, then we can't recommend Uzès enough. Understated, relaxed, authentic and charming, you will struggle not to fall in love with this beautiful City of Art and History.
Further Information
For more information on any of the properties featured in this article, please follow the appropriate link or click on the relevant image(s) to complete an enquiry form. Alternatively, please follow this link to search for more luxury property for sale in Uzès from the Prestige Property Group.
For any other enquiries, please contact us here.