Please follow this link to search for more luxury property in Spain from the Prestige Property Group.
With its endless sunshine, easy accessibility, stunning locations, and reputation for knowing how to throw a jolly good party, it's no surprise that Spain ranks amongst the top European destinations for an overseas wedding. From the white powder beaches of the beautiful islands to the romantic fincas found inland, here's everything you need to know to help you plan and enjoy the perfect Spanish wedding.
The Legalities of Getting Married in Spain
Under current Spanish law, as a foreigner, you can only legally get married in Spain if you are either a Catholic looking to marry in a Catholic church, or if you have been an official resident for a minimum of two years. If you meet residency criteria, you are free to have a civil ceremony in your local town hall or in some cases, in another licensed venue with the service conducted by the local Mayor. To have a legal ceremony outside of the town hall is incredibly rare though so it's definitely worth bearing that in mind if you've got a more glamorous venue in mind.
As a simple solution to overcome both the legal requirements and the somewhat overly complicated bureaucracy, most foreigners tend to legally get married in their home registry office and then plan their Spanish wedding for a later date – but treating it as the main event.
This way, brides and grooms have complete freedom to choose their perfect venue without being restricted to either the local town hall or a Catholic church. Furthermore, by hiring the services of an official celebrant, saying your vows, exchanging rings, hosting a wedding breakfast, and then partying with your guests afterward at the reception, no one apart from the bride and groom themselves need even know that legally, they're actually already married.
Click image for property information:
Finding Your Perfect Spanish Wedding Venue
One of the most exciting parts of wedding planning is finding your perfect venue and although it can be more challenging when marrying abroad, finding the perfect place to transform your dream Spanish wedding into a reality can still be a truly magical experience.
With the unpredictable British climate known for wreaking havoc on many a UK wedding day, many couples choose to take advantage of the glorious weather and plan to hold at least part of their Spanish wedding alfresco. And with a plethora of stunning fincas, luxury villas and beachfront hotels all suitable for hosting weddings, you can consider yourself well and truly spoilt for choice.
The Fairytale Finca Wedding
There's something undeniably romantic about a rustic finca, or country estate, surrounded by rolling countryside. Unlike anything you can find in the UK, a finca is the perfect venue for giving you and your guests a unique and authentic Spanish wedding that will be a once in a lifetime experience.
Every element of your special day can be taken care of under the same roof, or simply under the stars if you prefer. Many couples choose to hold the ceremony outside, saying "I do" surrounded by natural flora and fauna in almost fairytale-like surroundings.
Your guests can then enjoy some alfresco canapes and champagne, whilst your photographer captures the many magical moments unfolding within the spectacular gardens.
The patio area is transformed into the perfect wedding breakfast space and delicious food and local specialties are served up to your enthralled guests. With the speeches over as the sun begins to set, it's time to move inside where the live band or DJ will help ensure your Spanish wedding ends with the most unforgettable night.
Fincas come in many shapes and sizes and are particularly well suited to large groups of guests as space is not a problem.
Click image for property information: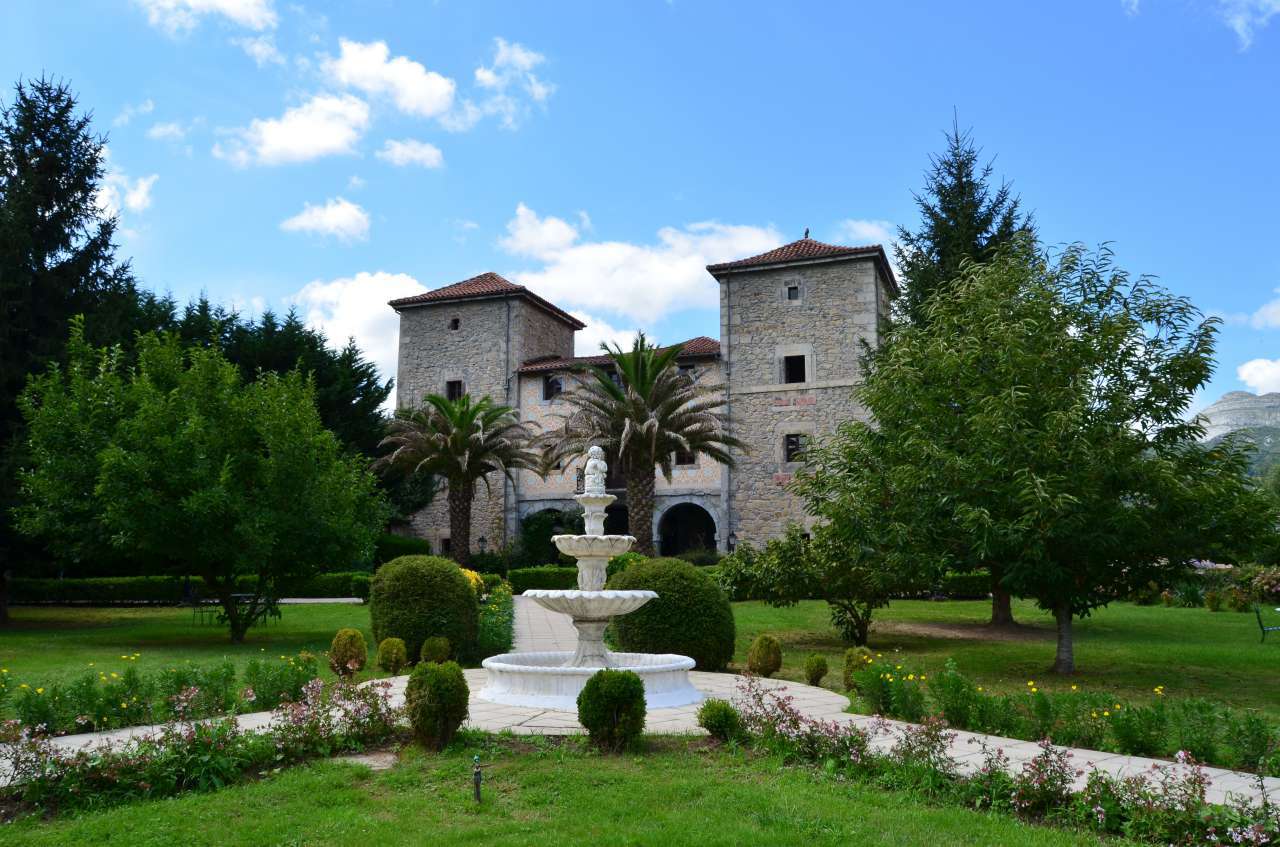 The Luxury Villa Wedding
A perfect choice for those looking to enjoy a more intimate Spanish wedding would be to privately hire a luxury villa. Whether you prefer beachfront or inland, island or mainland, you will definitely be able to find the perfect villa.
Hosting your Spanish wedding in a villa usually means that you, and perhaps a handful of your closest guests, can stay there in the lead up to the big day, and beyond. One of the wonderful advantages of a villa wedding is that the intimacy of the venue means you really can spend some quality time with your nearest and dearest rather than feeling like you have to spread yourself around too thinly.
Staying at the venue in the lead up is also ideal if you want to be hands-on with the decorating and the adding of any finishing touches. It will also help you get a fantastic feel for what the day will be like, and the flow of what happens when and where.
Furthermore, your celebrant, caterers, entertainment etc can all work to your plan and schedule rather than you having to adopt a timescale that a hotel, for example, might need to enforce.
Another fundamental benefit of hosting your Spanish wedding in a private villa rather than a hotel is that your privacy is 100% guaranteed. You are free to enjoy every minute of your day in exclusive surroundings, knowing that the only people around you are your very own guests.
Click image for property information: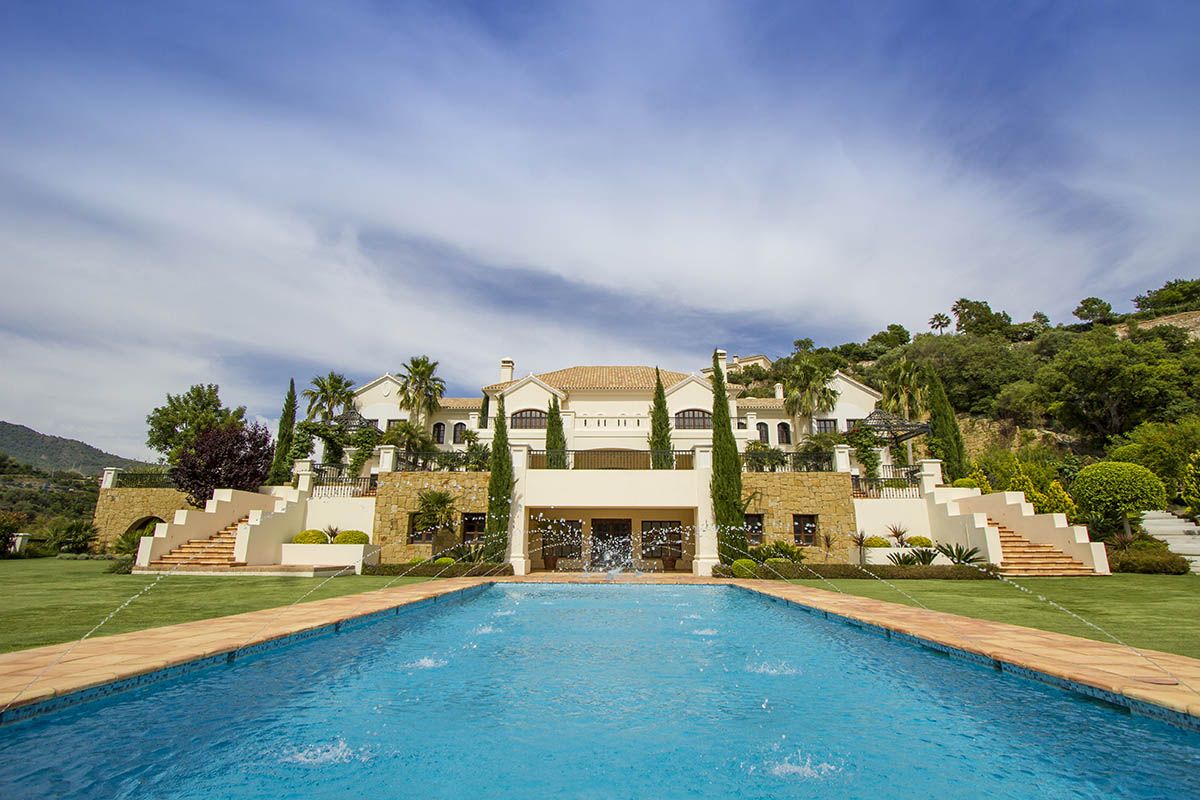 Invest In Your Own Spanish Wedding Venue
If you've fallen in love with the idea of a Spanish wedding and are also looking to start a new life abroad then why not combine your passion with your relocation plans and start a new business venture.
Whether you're looking for a finca which you can reside in yourself, or an investment property purely to rent out as a celebration villa, your property could become the perfect home to magical Spanish weddings that will be talked about by happy couples and their guests for years and years to come.
Further Information
For more information on any of the properties featured in this article, please follow the appropriate link or click on the relevant image(s) to complete an enquiry form. Alternatively, please follow this link to search for more luxury property for sale in Spain from the Prestige Property Group.