The term chateau refers to castle in the French dictionary, although this term in the property world can extend to a grand manor house or even a royal palace. The date of French chateaux can vary from pre-medieval structures to 17th century masterpieces. Initially, these buildings were erected to offer protection, often housed in fortified areas that remain today; you can see examples in places such as the walled city of Carcassonne. During the Middle Ages, however, the purpose of these French castles developed from protective to decorative constructions, allowing owners to live a life of impeccable luxury; a reason that is still true to this day.
There are still many medieval castles located in the north and west of France, whilst renowned Renaissance castles can be seen in areas like Paris and the Loire Valley. With many French chateaux for sale across the country, here are four of our hand-selected favourites that could be yours and a little about the areas they are in:
Versailles
The suburb of Versailles lies just ten miles from the centre of Paris, located in the Île-de-France region; this leafy and bourgeois destination attracts many tourists each year to marvel at its splendour. However, this is not the only appealing factor of Versailles, the area had a significant role in the evolution of French history and therefore attracts many historians and cultural enthusiasts to wander its streets. The area was even classed as the unofficial capital of the country for more than a century when King Louis XIV relocated to the area.
When the French Revolution was over, Versailles lost its status as the Royal City; however, it never shook its importance in history as a cradle of change. Two significant events that took place here include the 1783 Treaties of Versailles, that ended French and Spanish hostilities against Great Britain in the American Revolutionary War and the 1919 Treaty of Versailles that contributed to ending the First World War.
Attractions of Versailles include the extravagant Palace of Versailles, home to the royal family. When the construction of the castle began, in the mid 17th century, Versailles was a mere country village. The completion of Louis XIV's lavish chateau turned this village into a rich suburb, and not much has changed today. Expect luxury, grandeur and opulence around every corner in Versailles.
French chateau located in Versailles 
Located in the heart of Versailles, close to the grand Palace and with views of the Grand Canal of Versailles, this spectacular 17th-century chateau could be yours for €45 million. This exceptional estate boasts around 32 hectares; inclusive of a Napoleon III chateau, a 1300 sqm 'chateau neuf', a 600 sqm grand priory, a large house of 275 sqm and two additional 17th century pavilions, in addition to stables and outbuildings. This property is perfect for those looking for an idyllic rural escape in the heart of France, but want the opportunity to soak in some culture and take day trips to cosmopolitan areas such as the popular city of Paris, which is accessible from the A13 motorway.
To find out more details about this property, get in touch with our expert team today with the property reference number 124816.
The Loire Valley
The Loire Valley is renowned for its splendour and style.  Appointed as a UNESCO World Heritage Site, the Loire Valley is located between the northern and southern divides of France. Just a short drive from the cosmopolitan hub of Paris, this region holds strong historical importance as kings, queens, nobles and dukes would relocate to the Loire Valley to establish their castles and palaces, which can be still be marvelled at today. The towns flourished with the construction of these grand chateaux and the villages and vineyards that surrounded them.
French chateau located in The Loire Valley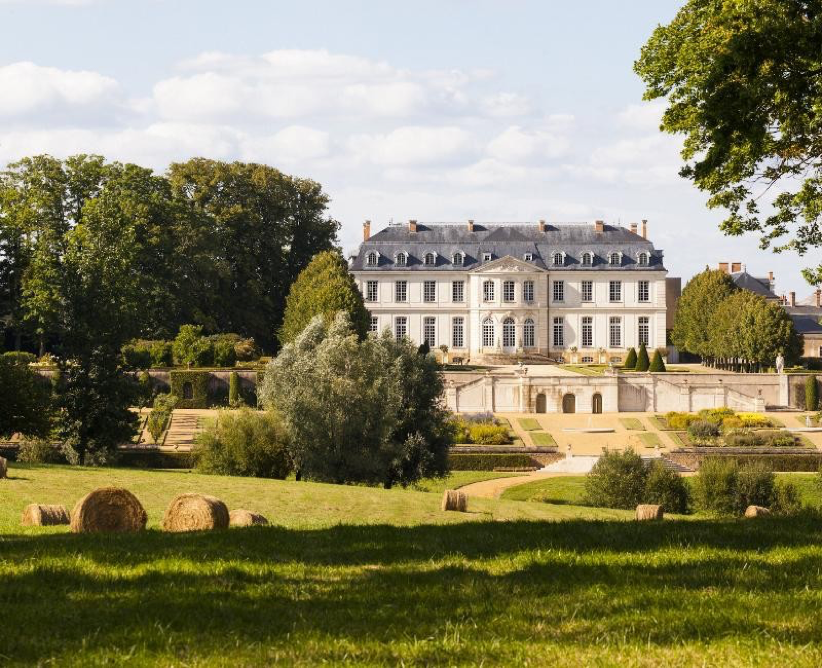 This prestigious, 18th-century French chateau, located in the popular Loire Valley, has undergone a thorough renovation to ensure this property provides its new owner with modern comforts in an authentic and magnificent setting. Spoilt for choice, this property boasts 15 bedrooms and bathrooms, all with original features preserved.
Outside the property, you can enjoy the 71 acres of land that includes a courtyard of outbuildings with a chapel, theatre, stables, a guest house and a garage that can home up to seven cars. The property has formal gardens with an orangery, parterres, terraces, 18th century stone statues and a swimming pool and is surrounded by meadows and woodland.
The guide price is suggested at €14 million. However, there is room for negotiation. For more information on this chateau contact the team today with the reference number 186255.
Orne, Normandy
Considered a hidden gem in comparison with the rest of Normandy's coastal areas, the department of Orne has plenty to offer prospective investors looking for a property in France. A true pastoral retreat, Orne has extensive scenic countryside, flowing rivers and majestic forests. Coupled with its fascinating historic towns and quaint villages, Orne is a great place to call home.
Located in the south of the Lower Normandy region, Orne offers its inhabitants a respite from the bustling cosmopolitan areas, where you can explore quiet waterways and vast forest landscapes.
French chateau located in Orne, Normandy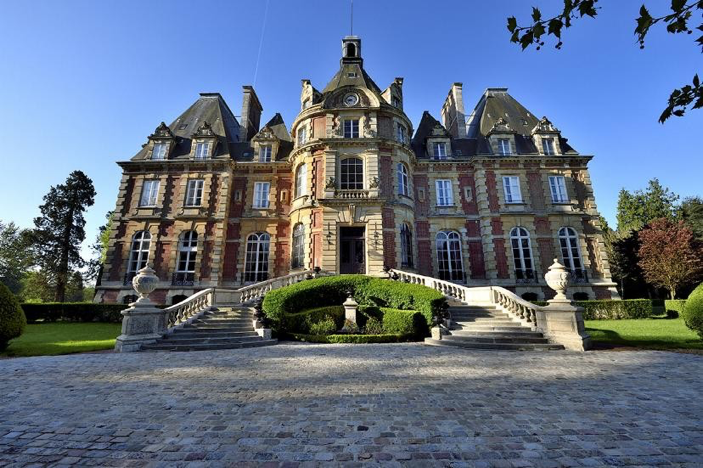 This grand and magnificent chateau is in immaculate condition, newly renovated to offer the highest quality and comfort. Situated just 150km from Paris, this chateau offers the best of both worlds to its prospective owner. Built in 1865- 1867, it is now registered as a Historical Monument (ISMH).
Including impressive reception rooms with exceptional period features,18 bedrooms, a cinema, gym and spa; this property is a truly exceptional country retreat. Sitting in 80 hectares of land, with a lake, several outbuildings and an indoor swimming pool to enjoy.
To enquire about this property contact Prestige Property Group with the reference number 178801.
Provence, French Riviera
Situated in the south-eastern region of France, Provence has long fascinated travellers. The subject of Peter Mayle's international bestseller 'A Year in Provence', this idyllic French destination attracts investors year after year.
The iconic lavender fields and renowned Mont Saint Vincent that was often the subject of Cezanne paintings await you in Provence. The picturesque scenery has olive trees and vineyards, whilst away from the countryside, the rocky coastline is fringed with pine trees.
French chateau located in Provence, French Riviera
Sitting in the heart of Parkland, framed by ancient woodland of 35 hectares, this luxurious chateau in Provence presents undeniable opulence. This impressive property has been well-maintained to offer prospective buyers a truly magnificent investment. Boasting a grand entrance with pediments and pillars of neo-classical architectural design. This remarkable chateau dates to 1628, the original construction was unfortunately destroyed during the Revolution of 1789, but the building was later restored during the 19th century. Listed as a historical site of importance(ISMH) in 1945 is arguably one of the finest chateaus in the whole of Provence.
The sale of the property, priced at €11 million, includes the furniture in the reception rooms and bedrooms, including a piano and fully equipped kitchen. Outside the property, bask in the French sunshine on your own tennis court, outdoor swimming pool or take a walk around the grounds.
To find out more about this chateau for sale contact Prestige Property today with the reference number 176597.
Want to find the perfect French chateau? Contact us today for our expert help.
Credit: bm.iphone, available under Creative Commons.