Please follow these links to search for  Ski Property from the Prestige Property Group.
Located in the French Alps, Meribel and Les Allues are both great destinations for those searching for the perfect skiing opportunity or winter getaway. Though only a short distance from each other, these two locations couldn't be more different. Both locations have fantastic features, which you choose will depend on what type of property you are searching for and what atmosphere you prefer.
Meribel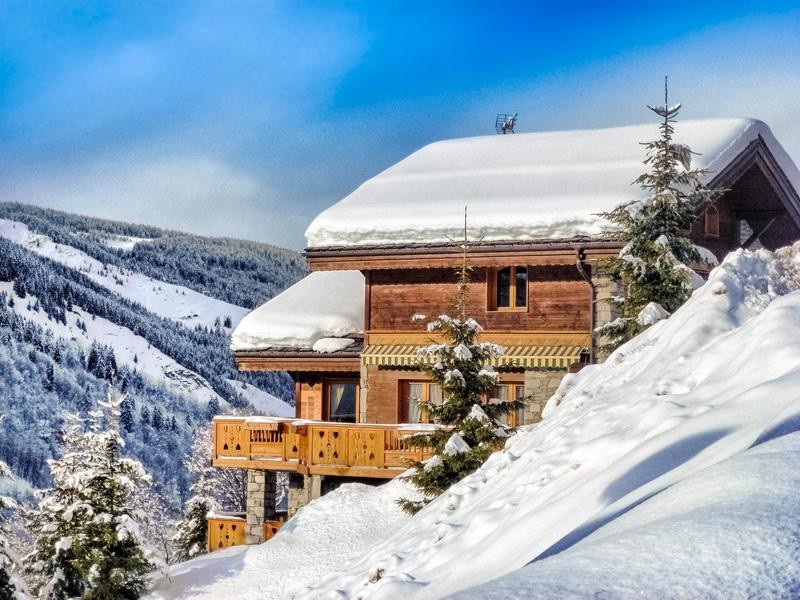 Meribel is known for being one of the world's finest ski resorts, and there are plenty of reasons to love it. From its pretty chalet-style architecture to its friendly, village atmosphere it is recognised for being a prime location for skiing. Meribel was founded by British skier Peter Lindsay in 1938, and today, Meribel's chalet developments have grown into one of the most popular ski resorts in the world.
Situated in the Savoie region of France in an area known as the Three Valleys, or 'Trois Vallees', this is a region which is famed for its skiing and consists of three parallel valleys. The central valley contains this resort, and has numerous Meribel ski property for sale. The Trois Vallees is the largest ski region in the world, and consists of 600km of slopes set amidst breath-taking scenery.
Meribel is the largest of the villages and has a fantastic selection of ski bars and fine-dining restaurants. The atmosphere is that of  a bustling market town, this is due to a market being held twice a week. Each area has its own unique charm and a host of entertainment venues and facilities.
Meribel Village lies on the road into the Courchevel Valley towards the town of La Tania, which was built for the competitors for the 1992 Winter Olympics. This small hamlet, with only a few restaurants, a supermarket and a baker, more than makes up for its lack of facilities with its beauty and tranquillity amid the great peaks of the Alps. It is set within peaceful snow covered landscapes, which seem a world away from the bustle of the centre of Meribel.
Les Allues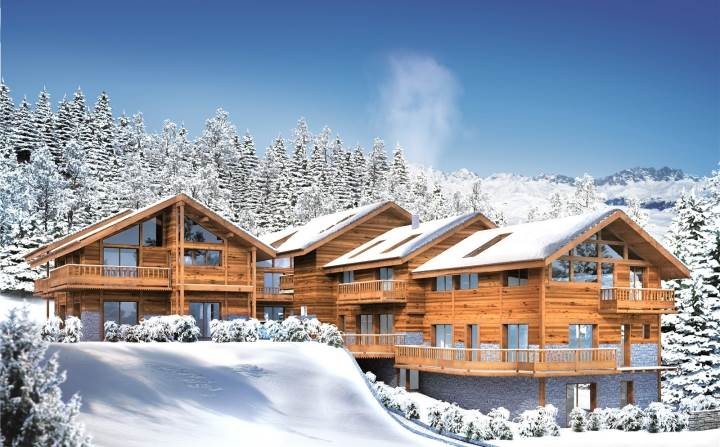 This small community is based on the outskirts of the main ski resort. Despite its slightly smaller size, it has a fantastic sense of community and is only a short distance from Meribel.
Les Allues is the oldest village in the Three Valleys ski area and is referred to as the heart of this delightful mountain region. The village is the ideal location for those who love the mountains and want to enjoy the very best of the skiing and other mountain sports available from Meribel Centre, yet prefer a more peaceful and traditional environment as a base.
Les Allues is picturesque but also historic, with medieval buildings and a very traditional Savoyard ambience and culture. There are a handful of restaurants and bars with at least one of the restaurants being a four-star establishment. The village also has a good selection of shops, and it is only a ten-minute ride to Meribel. Outside of the medieval centre, the buildings are mainly traditional chalet styles and form a very attractive picture against the stunning scenery of the mountains and snow.
Here at Prestige Property Group, we have properties for sale in both Meribel and Les Allues. Contact us today, and our experienced team can assist you in finding the perfect property.