Please follow this link to search for holiday letting and income-generating properties from the Prestige Property Group.
Everybody loves the idea of something for nothing and this might just be the ultimate deal…… Buy one house and get another free! Ideal for those looking to start their own holiday letting business, discover our diverse selection of properties which all include either gite accommodation, a separate guest house or self-contained apartment. Perfect for starting a new life abroad and generating income from day one.
The Castle With The Guest House
If you've got a generous budget and are looking for something with incredible wow factor, this stunning Chateau in Gers in France's southwesterly Occitane region should be high up on your must-see list.
Life in Gers is very relaxed. Known for being one of the least densely populated areas in the whole of France, this is certainly the place to head for breathtaking landscapes, picture-perfect villages and hearty gastronomy.
A popular choice for expats seeking a French property, Gers boasts a treasure trove of delightful bastide towns such as Condom and Auch (the region's capital) and what's more, the majestic peaks of the Pyrénées mountains are a mere stone's throw away.
Click image for property details: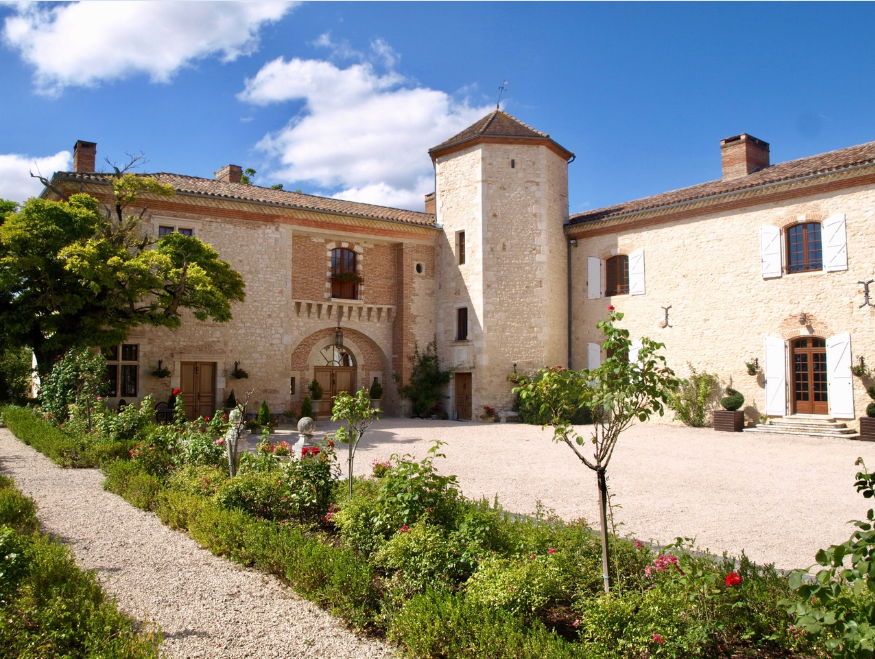 This is your chance to truly be the King or Queen of your own castle. This stunning 8 bedroom chateau will impress you from the moment you set eyes on the imposing stone boundary walls. Inside, the property is beautifully renovated and superbly presented with the main living space comprising of an incredible 9 reception rooms, 48m2 kitchen/breakfast room, 6 bedrooms, and 4 luxurious bathrooms.
Within the grounds there is an additional guesthouse of 75m2 which contains 2 bedrooms, a living room, and full bathroom, making this the perfect choice for anyone looking for a magical break with a difference.
With other noteworthy features including gorgeous stone fireplaces, a large and inviting swimming pool, 17.7 hectares of mature parkland and elevated Pyrenean views, this truly is an exceptional opportunity to live the life of luxury whilst managing your own holiday letting business.
The Mallorcan Finca With Independent Apartment
The Mediterranean beach life is a popular relocation lifestyle choice for many and with backdrops as stunning as this, it's easy to see why. Located on the Spanish island of Mallorca and nestling within a picturesque hamlet, this superb four bedroom property offers an undeniable slice of temptation.
Click image for property details: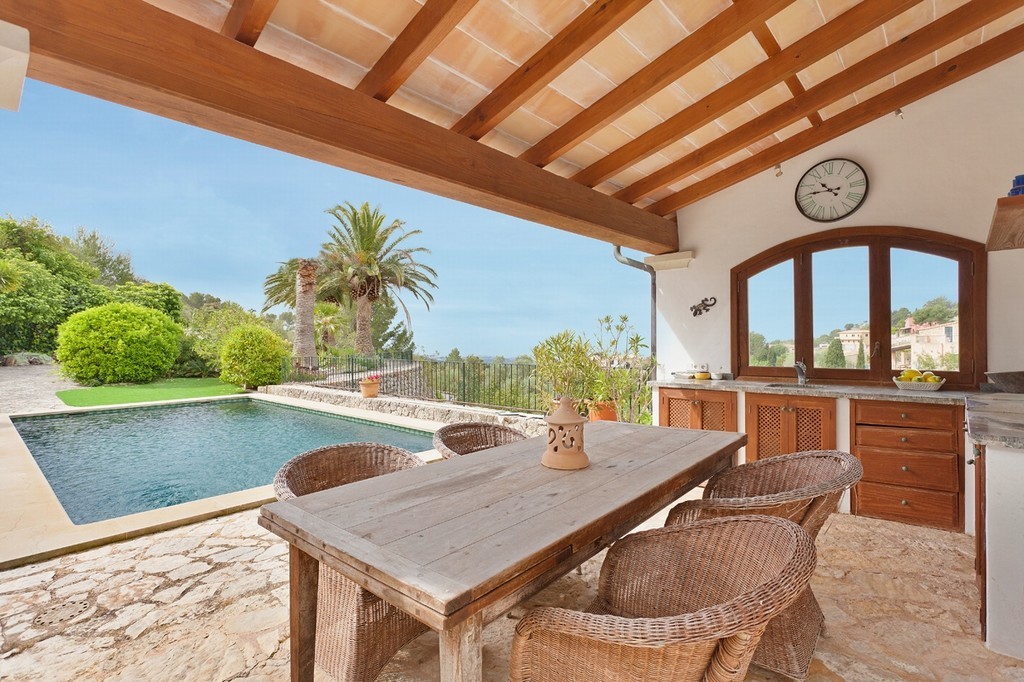 Accessible via winding roads which snake between olive groves and orange and lemon orchards, this traditional finca in Galilea offers a wonderful retreat from the cosmopolitan buzz of the island's capital, Palma.
Galilea is a small sleepy village located 460m above sea level in the Tramuntana mountains. Famed for its natural beauty and free-roaming mountain goats, people come here purely to enjoy the mesmerising views and tranquility. This is one of those places where once you've arrived, you really do feel as if you're on the top of the world.
This traditional finca property fully capitalises on its mountain location to offer truly breathtaking views. The large terrace, swimming pool, and outdoor kitchen/dining area are perfectly designed to offer panoramic views of the picturesque landscape and the glistening Mediterranean Sea.
Inside, the main living area is home to a stunning master suite and two additional double bedrooms. It's down to business in the East Wing where you'll find the office, laundry room and large garage whilst features including an open fireplace and exposed beams add the perfect touch of cosiness for the winter months – although they are of course short and mild.
Below the main house is a separate guest apartment with independent access. Home to a double bedroom, bathroom and its own little kitchen, this is the perfect holiday letting countryside retreat, ideal for anyone looking for complete rest and relaxation.
The 2 for 1 Holiday Letting Ski Chalet
If the beach isn't your thing and you're more of a winter sports fan, then this versatile ski chalet in the Rhone-Alps region could be exactly what you're looking for. A beautifully renovated chalet and apartment within a converted village schoolhouse, this is a great opportunity to purchase two dwellings in one, with additional scope for further development.
Click image for property details: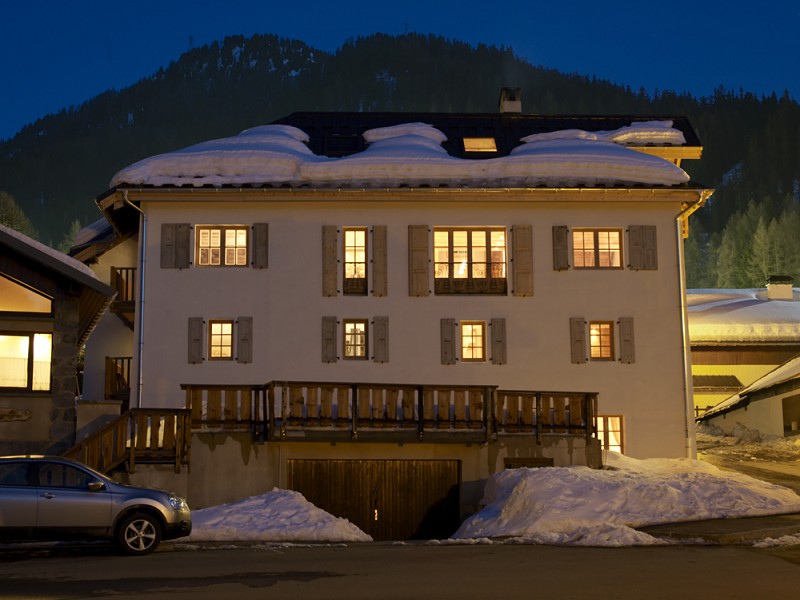 As well as three bedrooms and two bathrooms, the chalet property has a stunning open plan living, dining and kitchen area with beautiful double height vaulted ceilings, contemporary wood burner, and uninterrupted valley views.
The apartment, whilst smaller, has a spacious feel with accommodation distributed over two levels to include a large double bedroom and open plan living area. With the addition of a sofa bed, this adaptable space can comfortably sleep up to four guests.
In addition to the two existing dwellings, there is a separate barn building of 290m2 which with permission, could easily be converted into additional guest accommodation or even a separate business premises.
With the chalet and apartment already renovated to a high standard and ready to rent out, together with the potential of the barn building, this property offers a very interesting investment option both for immediate holiday letting income, as well as exciting future possibilities.
The Affordable Village House With Apartment
Proving that you don't need a budget on the other side of a million pounds, or even half a million pounds, is this lovely village house in the Aquitaine region of France. Beautifully restored and ready to move into, this property offers truly incredible value for money.
Click image for property details: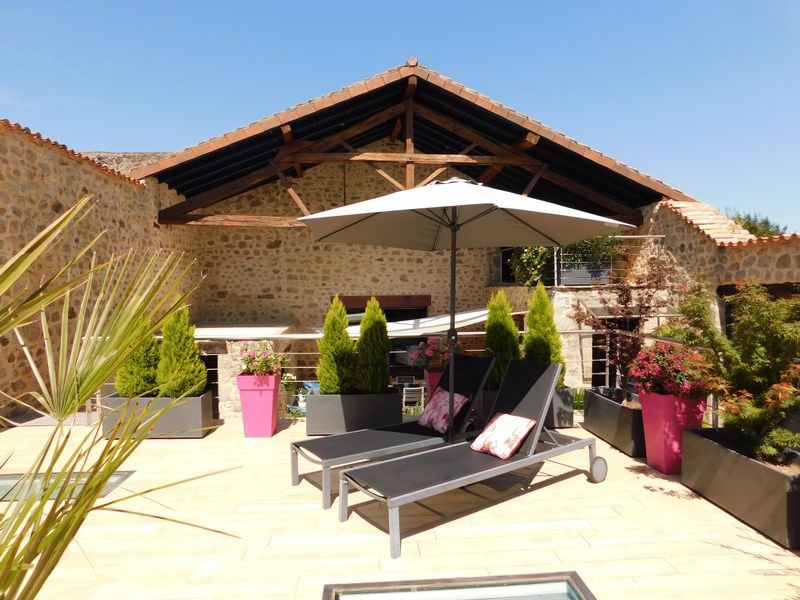 This outstanding designer barn conversion is home to three bedrooms in the main house and includes an additional one bedroom guest apartment, ideal for either your own friends and family or indeed, a holiday letting business.
A sense of luxury oozes throughout this property as every aspect of its design has been thoroughly considered. Interior touches include an indoor pool with waterfall, sauna and jacuzzi, bespoke Italian shower rooms and lavish furnishing. Outside, the enchanting rooftop terraces provide the perfect spot to relax and unwind in historic surroundings.
Located in the village of Saint-Estephe in the Dordogne, Aquitaine region of France, this property is ideal for nature lovers as it lies within the Perigord Limousin Natural Regional Park. Bursting with a diverse range of countryside including woodlands and forests, lakes and streams and stunning moorland scenery, life here is as peaceful and tranquil as it gets.
With historic monuments on your doorstep and neighbouring villages listed on France's most beautiful list, this gorgeous and affordable property is perfectly positioned, and priced, to allow you to discover a traditional and authentic side of France
Further Information
For more information on any of the properties featured in this article, please follow the appropriate link or click on the relevant image(s) to complete an enquiry form. Alternatively, please follow this link to search for more holiday letting and income-generating properties from the Prestige Property Group.
For any other enquiries, please contact us here.