Please follow this link to search for luxury property for sale in Switzerland from the Prestige Property Group.
If you are your family are looking to relocate to Switzerland then you'll be pleased to know that Swiss education is ranked among the best in the whole world. Whether you are interested in local, private, or international schools, you can be sure that your child is going to receive a first-class education. To help you decide which is the best option for you, here's our expat guide to international schools in Switzerland.
An Overview Of The Swiss Education System
Education in Switzerland is overseen by The State Secretariat for Education, Research and Innovation (SERI) although each of the 26 individual cantons (Swiss member states) has responsibility for their own education, therefore effectively running their own systems. For this reason, you need to research your preferred location carefully as education can vary drastically between the cantons. It's also worth bearing in mind that once your child has started school, it can make moving to a different canton difficult.
Each canton has its own education department with its own academic calendar, education structure, teaching methods, and curriculum. Although that being said, there are agreements in place to coordinate curriculums throughout the country with a view to maintaining some degree of national consistency.
Education is compulsory in Switzerland up to and including grade nine (age 15), at which point students can choose to enter into an apprenticeship, specialist programme or indeed continue their education to university level.
Swiss schools are generally divided as follows:
Kindergarten – Minimum enrolment age between four and five with two years of kindergarten set to become a compulsory part of schooling.
Primary School – From ages six to 11.
Lower Secondary School – Ages 12 – 15. This is the last stage of compulsory schooling.
Upper Secondary School – From 16 and lasting for three or four years depending on the canton.
Upper secondary is divided into two groups: General education and vocational training. Students must then pass an exam to gain their high school leaving certificate and enter university (if they choose).
Click image for property information: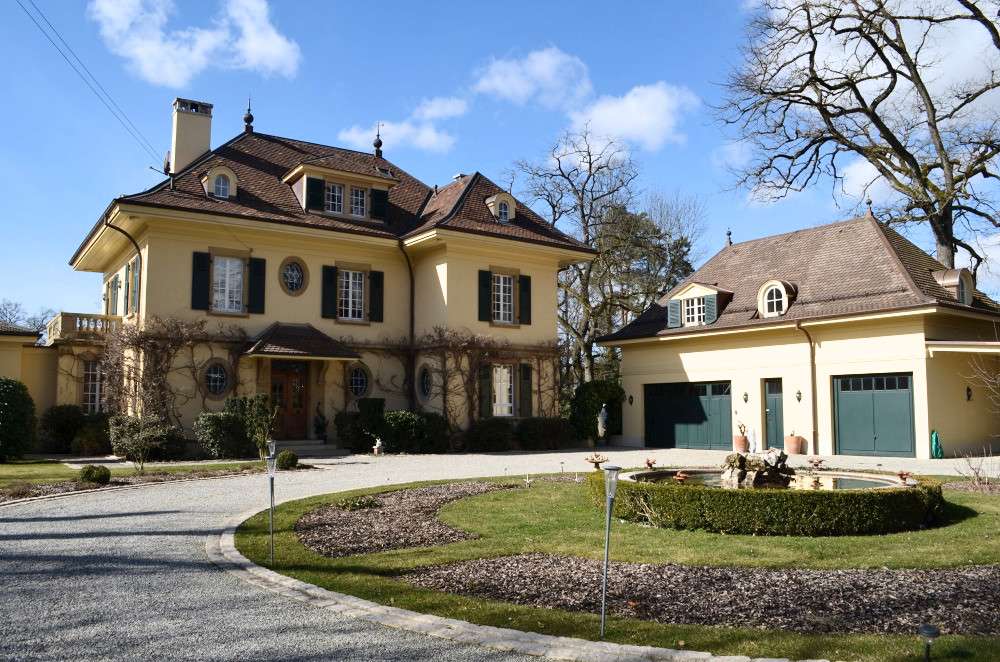 State, Private and International Schools in Switzerland
Expats will quickly discover that there are many schools in Switzerland specifically engineered to cater for international families. That being said, the Swiss state education system is of a particularly high standard and shouldn't be ruled out.
As well as being excellent quality, state schooling is also completely free making this a popular option for expat families with younger children. Preschool and primary age children tend to adapt the quickest to the change of environment, settling in smoothly and picking up new languages with relative ease.
Swiss education is multilingual, which brings with it its own benefits later in life, and most state schools are able to provide extra language support to foreign students, especially in the early days.
Be aware though, some state schools are only open a half-day on a Wednesday and some don't even open at all. If you are a working parent you will want to check this and again, it does vary from canton to canton.
Private Schools in Switzerland
As you might expect, Switzerland is home to many, many private schools (Privatschulen/écoles privées) although they aren't a particularly popular choice among local families. Only approximately 5% of Swiss children attend them, most likely because the free state education is of such a high standard.
Regarded as extremely prestigious, Swiss private schools vary in curriculum and facilities and you will notice that this is certainly reflected in the fees they charge. Le Rosey for example, one of the world's most exclusive boarding schools, sets its fees at an eye-watering €100,000 a year.
In general, private schools boast smaller class sizes, better facilities and generally a more multicultural environment than state schools. Many also offer the option of boarding. As with state schools, private schools are still subject to cantonal law, however, they can choose to follow either the national Swiss curriculum (Matura/Maturité), a foreign national curriculum or the International Baccalaureate (IB).
You certainly won't be short of private school options in Switzerland as there are currently 240 member schools listed on the Swiss Federation of Private Schools.
International Schools In Switzerland
In a country home to some 2.3 million foreigners, there are also plenty of excellent international schools from which to choose, especially near the larger cities. Again, international schools can teach a variety of curricula including British GCSEs, American High School Diploma, the IB, and the French Baccalauréat.
As well as the curriculum, there are many other variations between the different international schools. For example, some are home to just a few hundred pupils at any one time whilst others can cater for several thousand across different campuses. Some offer boarding whilst others only accept day pupils, some even have Japanese as the main language.
There are certainly a lot of options available to you and your child and there are currently 44 establishments listed as part of the Swiss Group of International Schools (SGIS).
Click image for property information: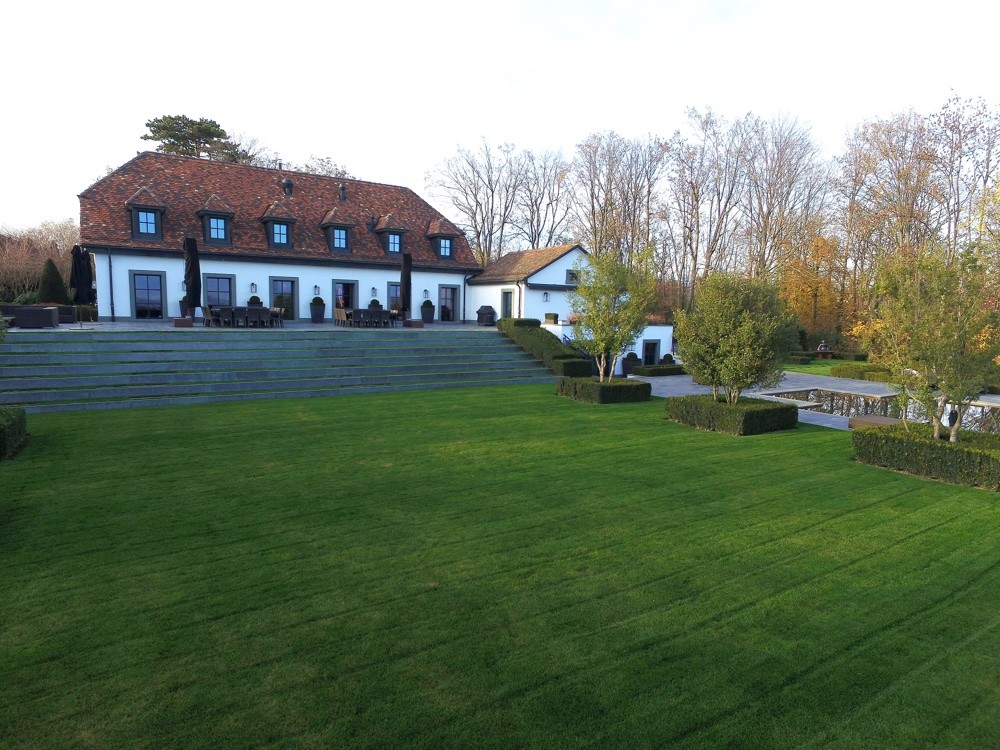 The Best International Schools In Switzerland
Institute Le Rosey is one of the most expensive, popular and sought after Swiss schools in the country. Home to 420 boarders, during the summer months students reside within a medieval castle set on 28 hectares of land whilst in the winter, they live in cosy ski chalets in the charming resort of Gstaad.
When they're not in the classroom studying for the IB or French bac, there's plenty to keep them entertained and the children can enjoy themselves with an incredible array of amenities including several tennis courts, a swimming pool, sauna, and even a yacht club.
The Geneva English School (GES) is the most popular choice for English speaking expat families. This is a lovely school housed in a beautiful old manor house with stunning views of Mont Blanc and the lake.  With only 245 pupils aged 3 to 12, there is a wonderful community vibe to this school, with a real focus on family life. Whilst following the British national curriculum, GES also places a strong emphasis on the French language.
This is a very popular school so there are waiting lists for most age groups. However, don't let that put you off as this is one of the best international schools in Switzerland so it is absolutely worth waiting for a place.
As the largest and oldest educational institution offering an English language curriculum, the International School of Geneva (Ecolint for short) is the preferred choice of many expats, not just the British. This is a truly international school with over 130 different nationalities and nearly 100 mother tongues spread across three campuses.
Ecolint is also an excellent choice for parents of children with any additional needs. All three campuses can support children with mild to moderate learning difficulties which is fantastic news as they tend not to be catered for within the Swiss state system.
Further Information
For more information on any of the properties featured in this article, please follow the appropriate link or click on the relevant image(s) to complete an enquiry form. Alternatively, please follow this link to search for more luxury property for sale in Switzerland from the Prestige Property Group.
For any other enquiries please contact us here.