Please follow this link to search for luxury property for sale in Spain from the Prestige Property Group.
If there's a country that is well known for enjoying a good party it's Spain and there really is something for everyone to enjoy. From sombre celebrations with important religious messages, to the more unconventional street parties where you can expect to get a tomato or two in the face. Here's where you should be heading to enjoy some of the biggest and best Spanish fiestas not just this year, but every year.
Holy Week, Nationwide
-As the name suggests, Holy Week, or Semana Santa as it is known locally, is a week-long religious celebration that takes place during Easter. It will come as little surprise to learn that this is perhaps the most religious of the Spanish fiestas however, even if you are not usually religious, it is definitely worth trying to catch some of the celebrations as they really quite spectacular.
Elaborate processions take place in pretty much every city, town and village across the country which are put together by the brotherhoods of the most important churches. A giant cross leads the way and members of the brotherhood dress in belted robes and capirotes – tall, conical hats which cover the whole face. Participants also carry large floats which are adorned with religious sculptures depicting Jesus or Mary, as well as flowers and candles.
Celebrations can be sombre but if you are looking for a more glamorous and lively Semana Santa then head to Andalusia, especially the cities of Seville and Málaga. Famous for its flamenco, Easter celebrations here are like no other in Spain and they certainly attract the most tourists.
Click image for property information: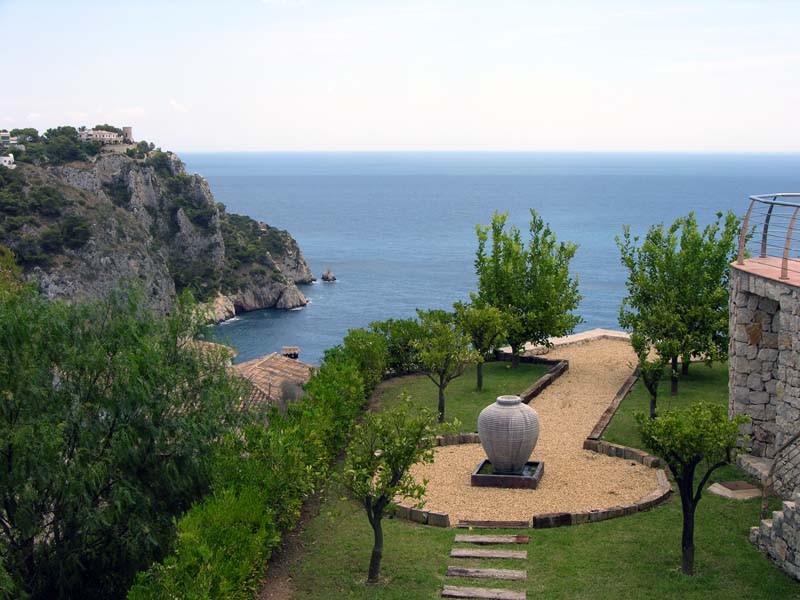 La Tomatina, Bunol
.
Spanish fiestas don't get more weird and wonderful than this. La Tomatina takes place in the town of Buñol in Valencia on the last Wednesday of August and this is your opportunity to partake in what is fondly referred to as the world's biggest food fight.
La Tomatina started some 70 years ago and has grown in popularity so much that participant numbers have had to be restricted to 20,000. And be warned, tickets sell out fast so be quick if you want to get involved.
On the day, you should aim to arrive in Buñol at around 08:00 and expect to walk around 1km to the starting area. Once there, you have a couple of hours to have a few drinks, (yes it's early but this is Spain!) pick your spot and wait for the start of the tomato fight. And how does one start a tomato fight? By climbing a tall, greasy pole to reach a leg of ham of course! That's right, once the ham is reached, tomato throwing can officially begin.
Once the starting gun is fired, the fun and carnage can begin and what happens for the next hour is completely up to you but one thing you can be sure of is that it will get very, very messy indeed.
Malaga Fair – Feria de Málaga
The Málaga Fair is without a doubt the most important summer fair on the Costa del Sol. Dating back to the 15th century, the Feria de Málaga celebrates the arrival of the Catholic Kings in 1487.
For just over a week, thousands of people head to the city of Málaga and party hard all day and all night. The fair takes places in two main locations, the Old Quarter, for daytime revelry in traditional Andalusian costumes with free concerts and horse-drawn carriage parades, and the Real de la Feria, the fairground to the west of the city where you can literally party all through the night.
Click image for property information: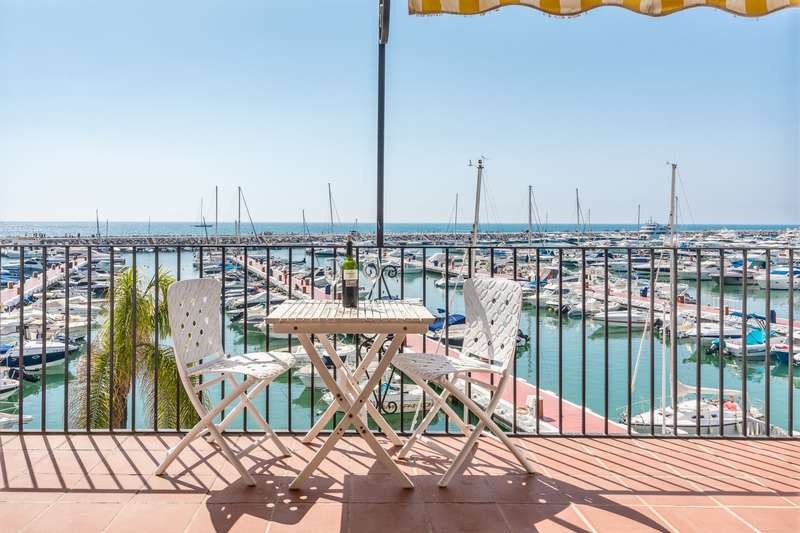 Las Fallas, Valencia.
Another very popular and well-loved fiesta is Las Fallas. Held in March in the city of Valencia itself, Las Fallas is a week-long festival like nothing you would have seen before. It's quite simply spectacular. So much so, that it has been declared an event of Intangible Cultural Heritage of Humanity by UNESCO.
During Las Fallas, gigantic, colourful statues and effigies fill the city's squares and streets. They are often satirical and make reference to political or cultural events, sometimes controversial, that have happened during the previous 12 months. Each and every one of them is as unique as it is impressive.
If you are lucky enough to be in Valencia for Las Fallas, brass bands wake the city every morning at 08:00 as they march through the streets and several processions take place each day. Every night there is a fireworks display, escalating in intensity as the days go on, culminating in La Nit de Foc (the Night of Fire) on 18th March.
The following night, la Cremà takes place which is when the effigies are burnt and Las Fallas draws to a close for another year. The final, grandest fire, takes place around 1 am in the Plaza Ayuntamiento, where huge crowds gather in eager anticipation of the burning. The effigies are stuffed full of fireworks, street lights are switched off and firemen are in position as the impressive 20 to 30 foot models, which take months and months of painstaking construction, are razed to the ground.
This is a different league of pyrotechnics as you will feel the ground physically shake under your feet and the noise is simply indescribable. In fact, it could well be the loudest of the all the Spanish fiestas and the volume is so intense, pregnant women are forbidden to attend and at least a handful of people pass out every year. That being said, it really is an incredible experience like no other and well worth a visit.
Click image for property information: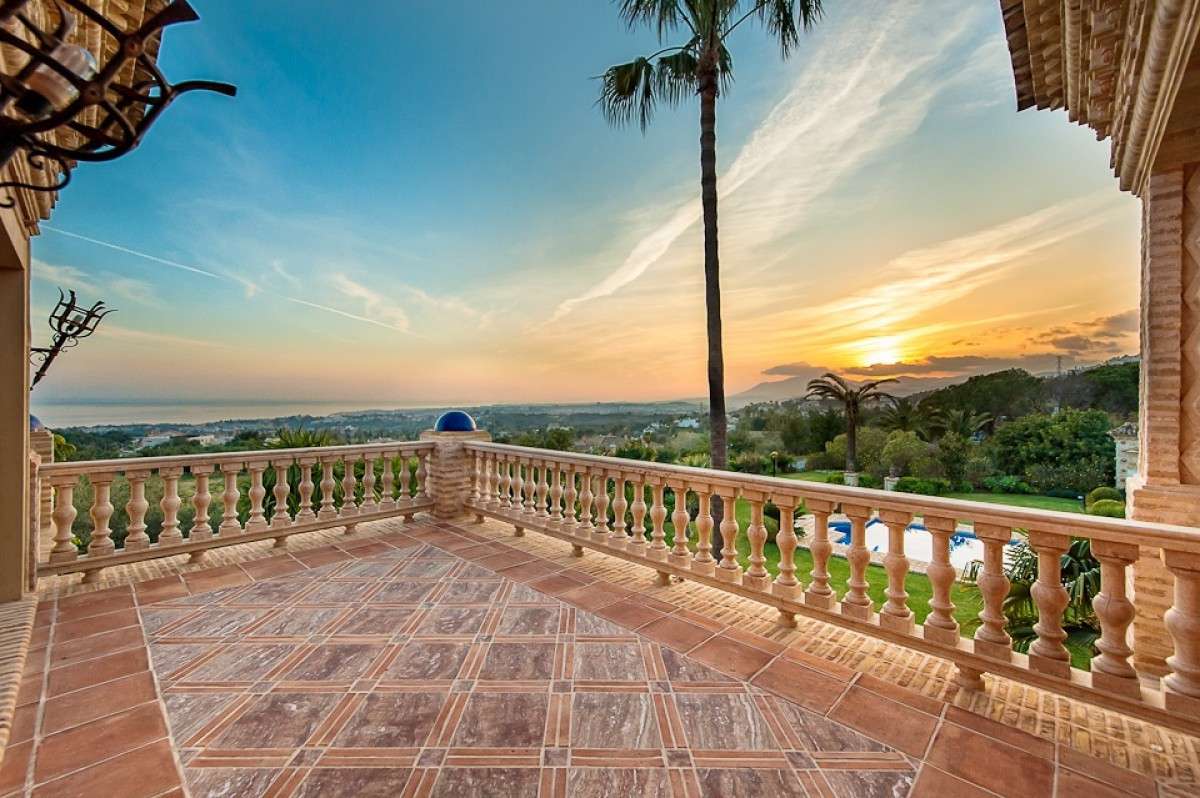 The Best Of The Rest Spanish Fiestas
Other must-see fiestas to consider fitting into to a visit to Spain include:
San Fermin – The famous bull-running festival in Pamplona
Dia de Los Reyes Magos – Nationwide celebrations on the 6th January when children traditionally receive their Christmas presents.
Wine Battle of Haro – Wine drinking competitions and an epic wine battle in La Rioja
Tenerife Carnival – A Spanish carnival that gives Rio de Janeiro a run for its money
Feria de Abril – A wonderful flamenco filled festival that takes place in Seville every April
Further Information
For more information on any of the properties featured in this article, please follow the appropriate link or click on the relevant image(s) to complete an enquiry form. Alternatively, please follow this link to search for more luxury property for sale in Spain from the Prestige Property Group.
For any other enquiries, please contact us here.