Follow this link to search for  luxury property for sale in Spain from the Prestige Property Group.
There's no better way to get a true flavour of life in another country than by indulging in the local food and drink. As our Taste Tour series takes us around Europe, we're starting with a taste of Spain, a country famed for its tapas, paella, and hearty stews. With so many regional variations and specialities available, here's where you need to head to enjoy the best of the best Spanish food.
Purist Paella In Valencia
It would be impossible to talk about Spanish food without of course mentioning the magnificent paella, the ultimate Valencian dish. Respected and imitated both nationally and internationally, paella purists would argue that it should in fact only be eaten in Valencia, and not anywhere else.
The traditional recipe includes chicken, rabbit and local white beans called garrafó, although today, you will find lots of variations including seafood, vegetarian and "mixed" which contains both meat and fish.
Fideuà is the seafood and noodle cousin to the paella, a deliciously tender dish packed with monkfish, squid, prawns and more. The Valencian town of Gandía is the proud birthplace of this tasty dish and every summer it hosts an annual fideuà cooking competition, a calendar highlight for gastronomy lovers.
If you have room for a sweet treat you simply must sample a Bunyol – a delicious doughnut looking fritter with a touch of pumpkin in the dough. Turrón, the traditional nougat-based Christmas treat also hails from the region, and of course, you can't start your day without a lovely chilled glass of freshly squeezed Valencian orange juice. Simply exquisite.
Click image for property information: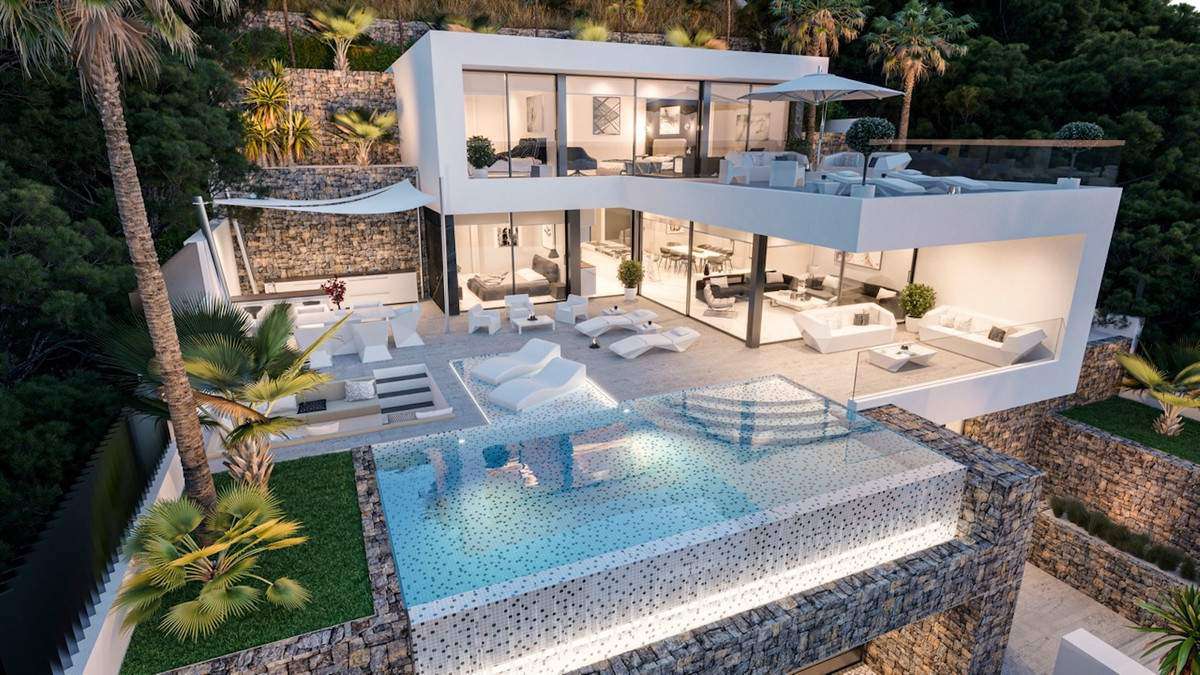 Culinary Traditions Of Catalonia
Simple, seasonal and unpretentious, in Catalonia it's all about letting good quality ingredients do the talking. The typical dishes are likely to be quite different from what you might have sampled in other parts of the country, so grab your bibs and try out these tasty, regional offerings.
Esqueixada de bacallà (easy for you to say) is a wonderful fishy salad dish, perfect for those sweltering hot summer days. Salted cod is shredded before being mixed with chopped tomatoes, red peppers, onions and black olives. Add a generous glug of olive oil and you have a sumptuous cold dish bursting with flavour.
Bread is very much a diet staple of Spanish food but in Catalonia, their pa amb tomàquet, or tomato bread, is very much a source of national pride. Thickly cut slices of rustic bread are toasted and rubbed with cut garlic and juicy tomato halves then drizzled with olive oil and sprinkled with salt. Utterly delectable.
Click image for property information: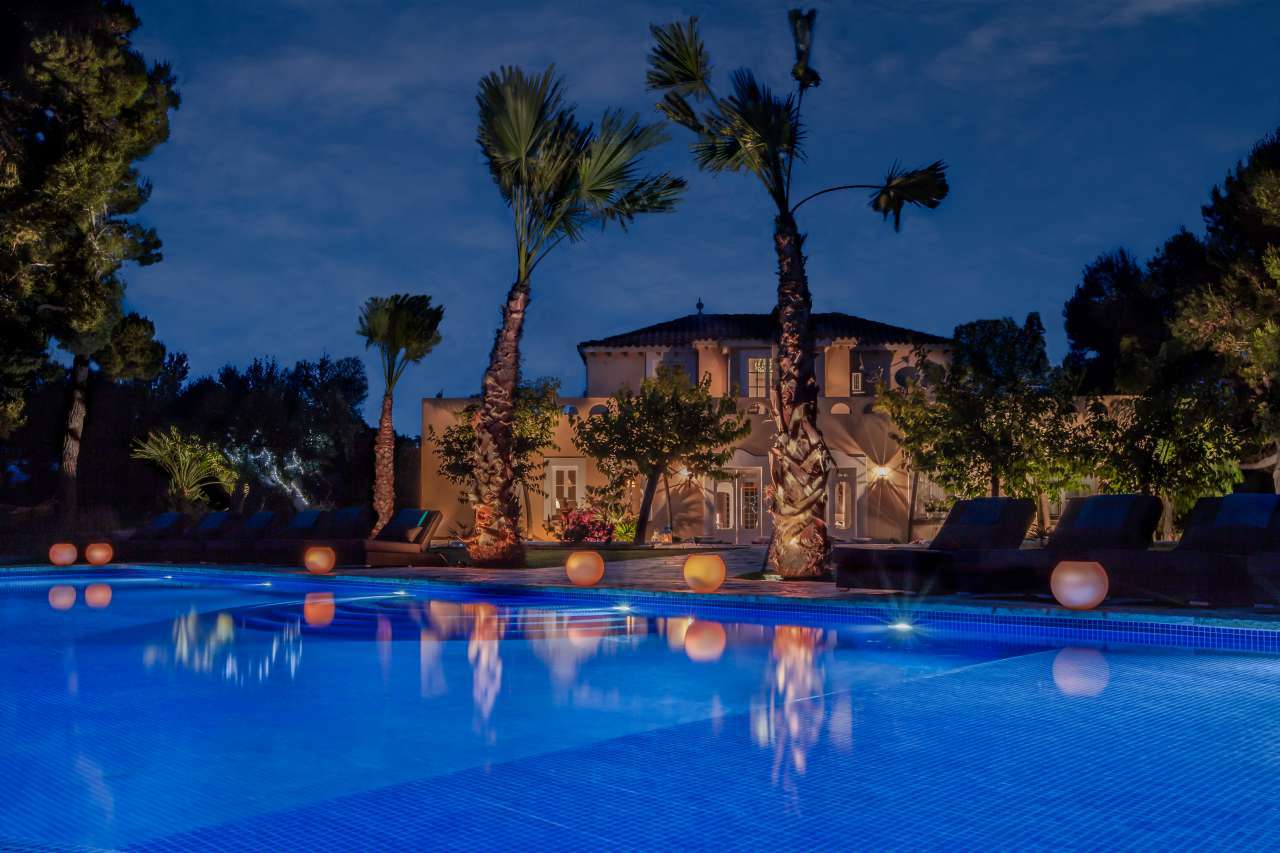 The Melting Pot Of Madrid
The capital is a veritable melting pot of culinary delights, borrowing the best Spanish food from every region whilst also creating its own very devourable treats.
Cocido Madrileño is a perfect warming dish to tuck into during those mild Madrid winter days. This stew dish is a flavoursome broth full of vegetables, chickpeas, chorizo, and pork and is left to simmer away for hours, creating heavenly, robust flavours. Typically eaten over two or three courses, the broth is separated and served as a steaming soup for the first course, with the rest of the ingredients served as a main, usually in two rounds. The chickpeas and vegetables first, followed by the tender meat.
Churros. You simply cannot go to Madrid and not get your fingers and lips sticky from a heavenly serving of churros con chocolate. A perfectly indulgent breakfast treat, this sweet fried treat is like a long, thin doughnut and is best enjoyed dipped in the thickest, smoothest, richest hot chocolate you can imagine. You will often see Madrileños sat in the cafes in the many town squares enjoying this naughty mid-morning delight.
Click image for property information: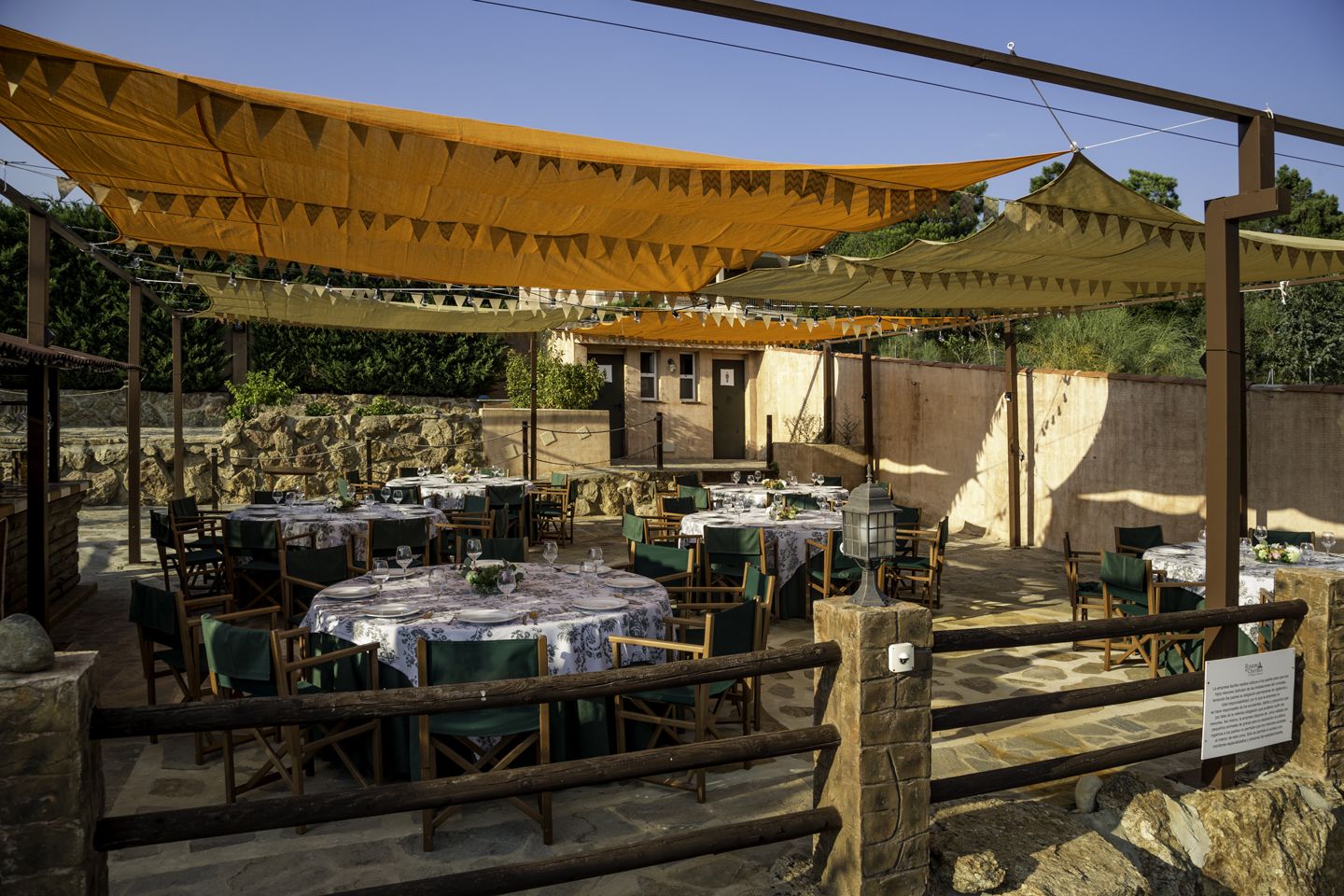 Andalucia, The Home Of Tapas
Tapas are more than just snacks in Andalucia, they are a way of life. There's also no better way to experience the best that Spanish food has to offer than by sampling several delightful dishes at once.
Literally translated as "lid" the term originates from having a few nibbles together with some drinks and needing to place a saucer over the food to keep the flies out. Tapas dishes are quite small and two or three would make the perfect pre-dinner appetizer. Alternatively, upgrade your portion size to a "ración" and you have the perfect meal.
Gambas al Ajillo, or Gambas Pil Pil, are considered tapas royalty and should be top of the order list. Sweet yet spicy, juicy prawns are served in a sizzling dish, drenched in garlic and chili infused olive oil. Don't forget to mop up the sauce with chunks of crusty bread.
For Spanish ham lovers, wafer thin slivers of soft and sweet yet salty Jamon Serrano will melt in your mouth. This air-cured ham from the Andalucian mountains needs no accompaniment.
Spanish food favourite gazpacho also hails from Andalucia and there is nothing more refreshing than an ice-cold bowl of this trademark tomato soup on a boiling hot day.
Click image for property information: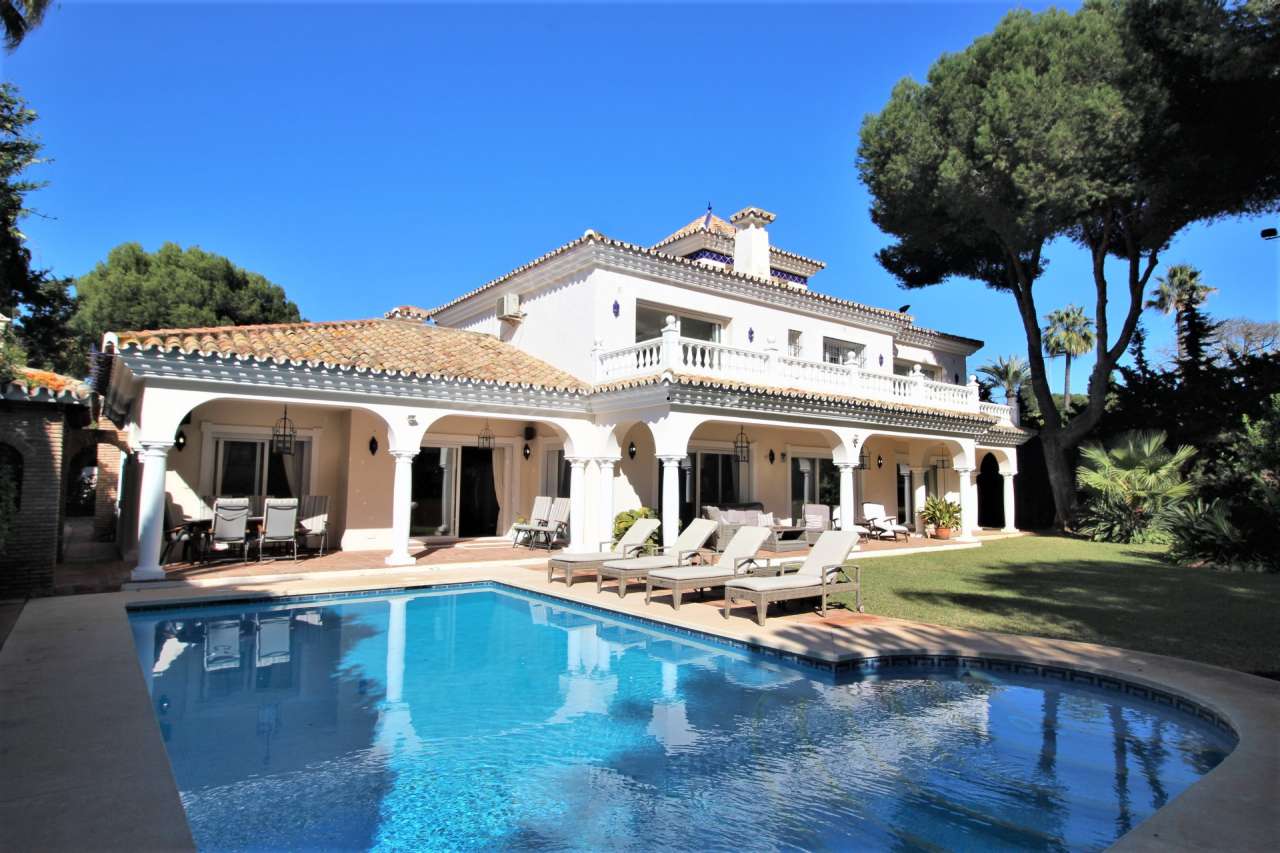 Spanish Food Tours
If you can't get enough of Spanish food, and who could blame you, why not turn your next holiday into the ultimate food lovers tour. Experience hands-on cooking classes, guided tapas tours, gourmet tastings and various other workshops during a specially designed vacation dedicated to the very best in Spanish food and drink.
Many specialist companies run gourmet and gastronomy holidays in Spain, which are perfect for sampling the delicious delights of Spain, a country so very passionate about its food.
Further Information
For more information on any of the properties featured in this article, please follow the appropriate link or click on the relevant image(s) to complete an enquiry form. Alternatively, please follow this link to search for more luxury property for sale in Spain from the Prestige Property Group.
For any other enquiries, please contact us here