Marbella is truly an extraordinary place, with its delightful year-round climate and beautiful natural backdrop. It has been a place of glamour and luxury since the 1950's when wealthy Europeans declared it a high-end tourist destination. Throughout Marbella you will find numerous grand hotels, luxury restaurants and magnificent mansions. Some of the best beaches in the world line this beautiful town, as well as luxury yachts anchored just offshore. Below, in our infographic, you will find some of the best reasons to invest in luxury property in Marbella: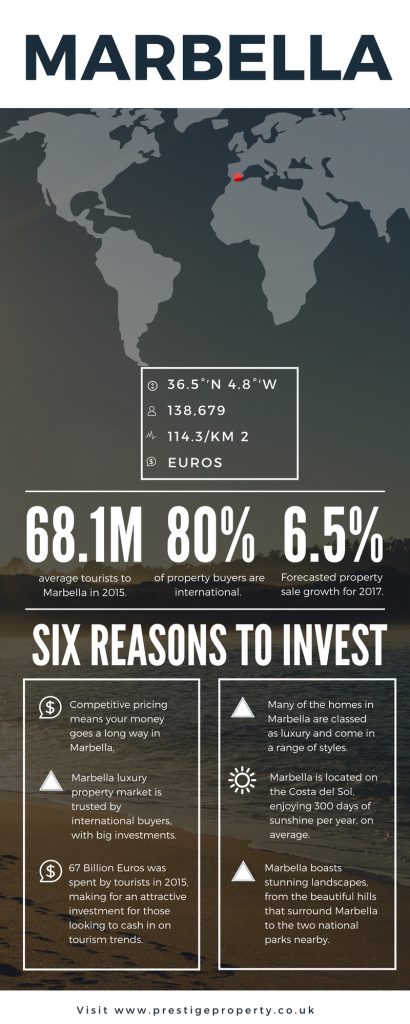 Marbella is the perfect place to live, a charming destination of indulgence for anyone who calls it home. The Marbella property market has always been strong, and has been forecast to see a 6.5% growth in sales during the forthcoming year, making it one of the best places for an investment opportunity, but one that you need to invest in quickly. Now is the perfect time to find your dream home.
Please include attribution to https://www.prestigeproperty.co.uk/ with this graphic.