In case you weren't already aware, the region of the Algarve has, in great abundance, a wide range of attractions that help to raise the level and appeal of this area. Marry this with the excellent hospitality and the unsurpassable climate, and you've got yourself a formidable holiday destination, that makes owning a property here all the more perfect!
Algarve property for sale simply hasn't ever been so appealing. And when you consider that the golf tourism industry is currently at the top of its game, here in the Algarve, following the successful celebration its 50th anniversary, now is the time to look at how Prestige Property can work with you to make that dream property become a reality.
If there was any more convincing left to do, then perhaps our enlightening infographic can help…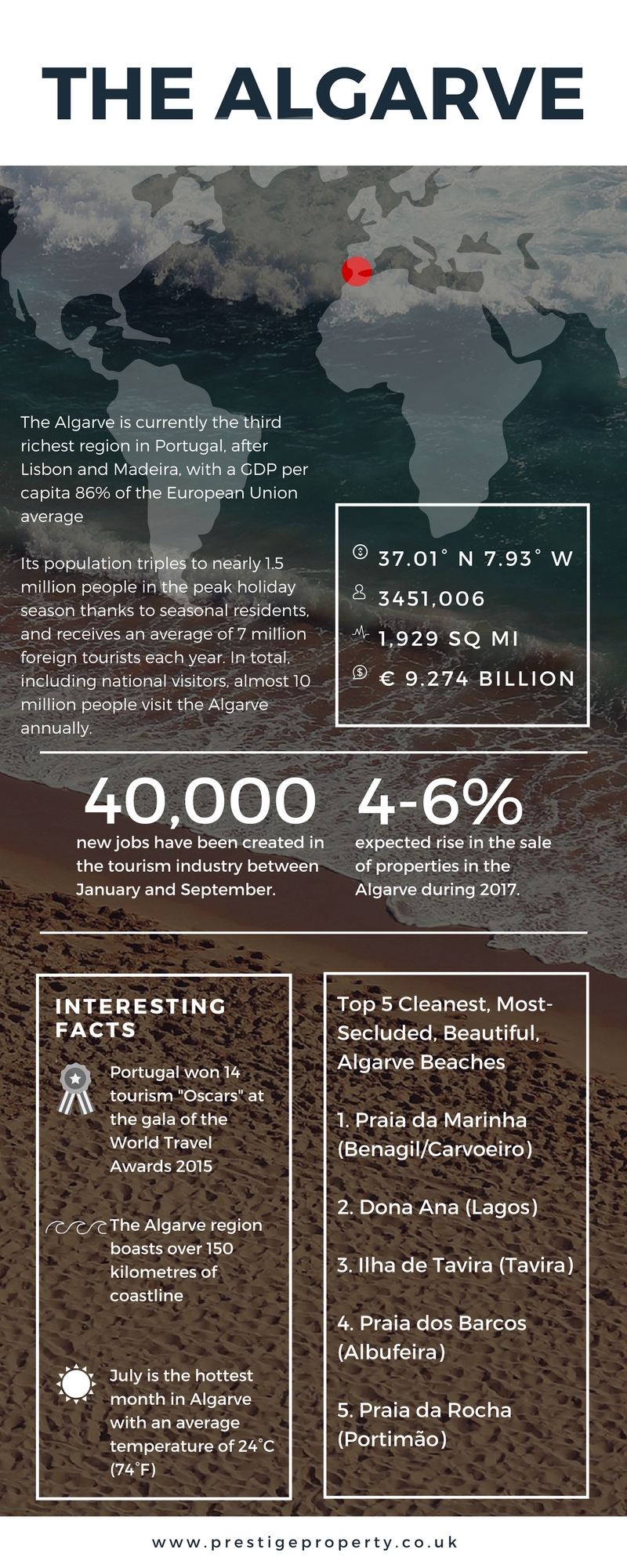 Please include attribution to https://www.prestigeproperty.co.uk/ with this graphic.
 Featured image: Animaris under Creative Commons.