If you are looking to move to Italy to indulge in the luxury and comfort that accompany the sensational waterside properties on offer here, then you may well find yourself spoilt for choice. If this is the case and you are looking for some friendly and informative advice, then Prestige Property Group can help you. In this feature, you will be introduced to three of our handpicked locations in Italy that feature waterfront locations in Lake Garda, Lake Como, and Venice, all three offering their own unique essences of tranquillity and typical Italian style.
Lake Como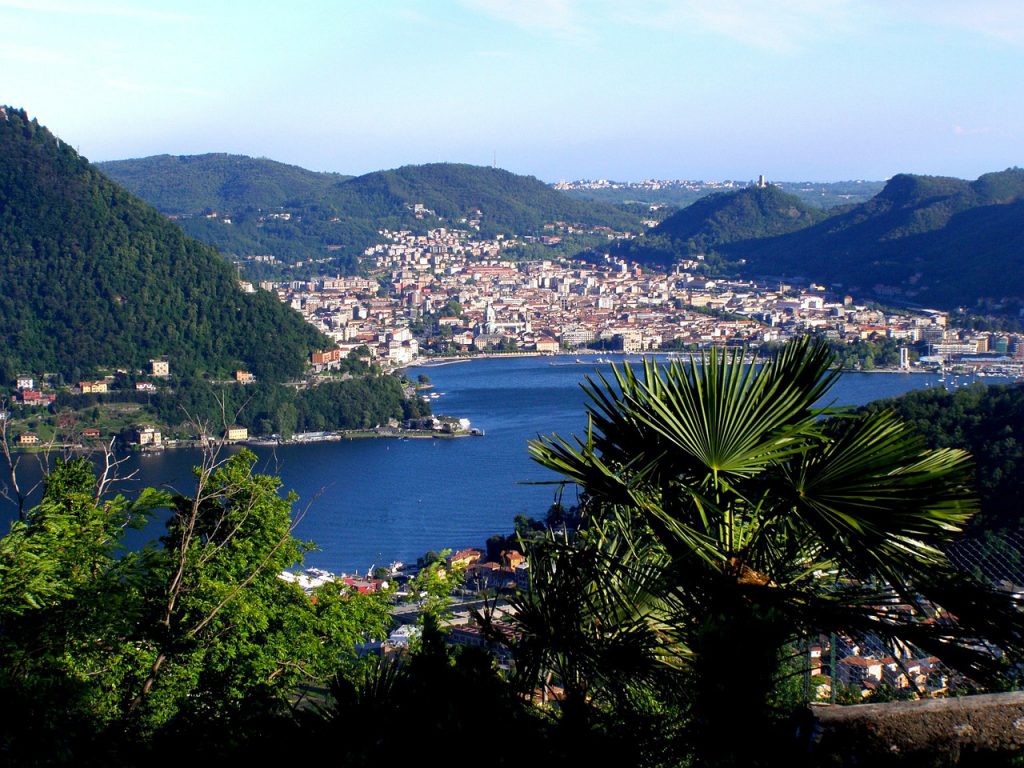 A location that has been long favoured by the European aristocracy, Lake Como is a place that is renowned for its Italian charm and its outstanding backdrop of the Grigna mountains.
Cadenabbia, Menaggio and Tremezzo are three locations that sit on the sunny western shore, all providing stunning lakeside promenades near our Lake Como luxury property. Lake Como is a place that allows residents and visitors alike to enjoy peaceful evening strolls whilst taking in the vivid views that reach out across the water. You can also marvel at Lake Como's well-renowned and wonderfully preserved public gardens and historic villas on your visit.
The unique resort of Bellagio is perched on the southern shore and enjoys breath-taking views of the lake from both sides of the town. Both Menaggio and Bellagio are large and lively, with people coming to experience the exclusive feel that only Lake Como can provide. Visit café-filled piazzas or slowly walk the winding cobbled streets to be taken back to simpler times. For those looking to indulge in the slightly more relaxed and less lively destinations here, Cadenabbia and Tremezzo are two classic examples that rarely fail to leave a lasting impression.
Lake Como is bounded by spectacular high mountains and picturesque cliffs, therefore providing residents with a different landscape to that of other Italian lakes. Head on up through a narrow road which is situated on the lake's western coast in the direction of Switzerland, taking you up high above the water for a magnificent view out over the towns beneath it.
Lake Garda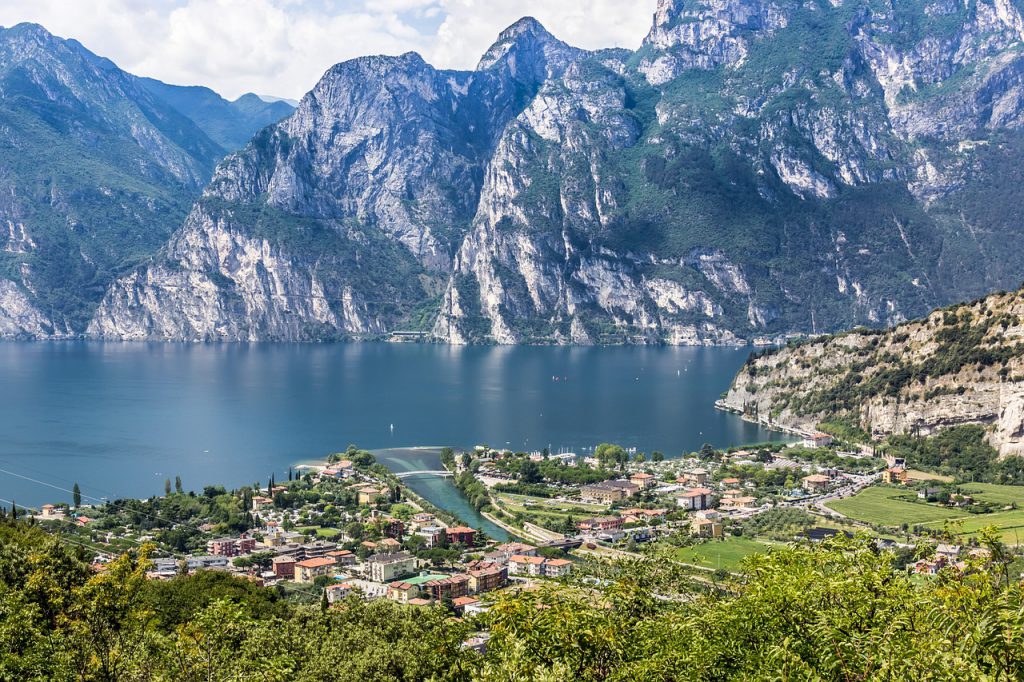 The unmistakable town of Garda is where you will find more of our unique Lake Garda properties for sale, set around a wonderfully still and sparkling bay on the eastern shore of the lake. You will be joined by the scatterings of age-old cypress trees that help in making this sumptuous location so appealing.
Thanks to the town's tree-lined promenade, which stretches along the water's edge for more than a mile, you can enjoy not only superb views but also immerse yourself in the centre of town life at the same time. Featuring a wide range of quaint cafes and enticing gelaterias, as well as picturesque walks to the historic Punta San Vigilio villa, or along the water to Bardolino.
If you love historical features, then the medieval appeal that makes up the town of Garda will be alluring. Cobbled, pedestrianised streets that become lively in the evenings when the music and street entertainers start up, making for a grand spectacle. If you are thinking of an evening walk at the lake, then this is undoubtedly the best time to head out. The locals often venture out to see and can be seen on their traditional 'passeggiata', which translates to leisurely stroll, or early evening walk. Take the time to soak up the atmosphere and treat yourself to a cool beer or glass of Italian wine at one of the lakefront bars.
Venice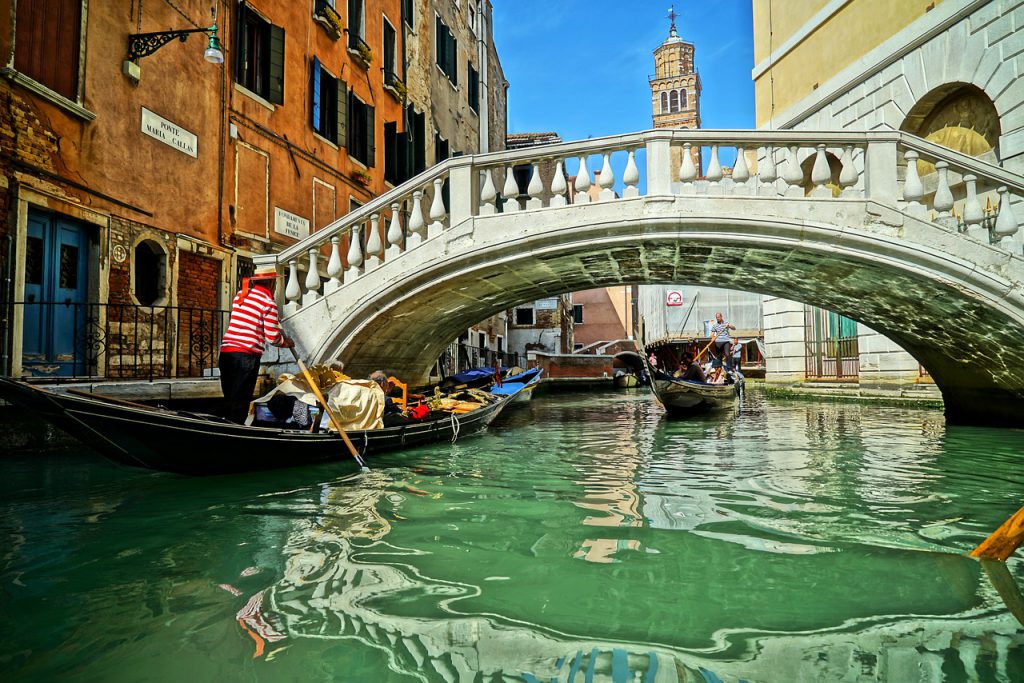 Prestige Property Group has a range of waterfront property in Venice, including a host of hotels. For anyone thinking of acquiring one of these properties or wanting to understand why people visit the famous city of Venice, this is just a brief insight as to why:
Venice, also known as the city of water, is a place that certainly defies conventions, as only the Italian's know how. Discover the grand palaces as they teeter on the edge of quintessential winding canals, find bridges that appear to levitate over the Venetian water, or venture along whole streets that simply disappear during the high tides!
An excess of 100 islands helps to form the city, grouped together over 16 districts. This sounds like a significant expanse of land; however, Venice is in fact, very compact. For locals and visitors alike, the fact that the biggest sites are all in close proximity to each other equate to a comfortable exploring experience.
Whether local, or there for a tourist visit, St Mark's Square is undeniably Venice's focal point, and with valid reason. Featuring the extravagant basilica, that tower over it, complete with five domes and more arches than you'd care to count.
You can soak up more authentic Italian history by gazing upon the grand Doge's Palace right next to it, or the Campanile Bell Tower. From the top of the tower it is possible to appreciate unobstructed city views from the top that are purely magical or witness the views of Venice by taking a famous gondola ride along the Grand Canal, an experience everyone should have at least once in a lifetime!
For those looking to make a move to Venice permanently, there are the more hidden features. Venture into the city's backstreets, which can be easily navigated on foot to grasp a true feeling and insight into Venetian life. Take a pew at the local cafes to capture a moment to yourself and see the canals from new perspectives.
So, if you're in the market for a luxury property in this idyllic area, be sure to get in touch with Prestige Property Group today.