If you are looking to invest in property in Italy, you may well find yourself spoilt for choice when it comes to choosing an area. Each region brings something new to the table, whilst all provide captivating culture, alluring landscapes and tantalising cuisines. If you are struggling to make an informed decision, Prestige Property Group can help you decide on the perfect place to suit your requirements. This feature will introduce two of the best areas to buy property in Italy and why each destination provides perfect living and holiday conditions, serving as somewhat of an investor's haven in Europe.
Tuscany
Situated on the north-eastern coast, Tuscany is quintessentially Italian, embodying all that the country represents in one fascinating region. Florence, Pisa and Siena are all popular with visitors due to the abundance of culture, significant history and archaeology. The Leaning Tower of Pisa is one of the iconic landmarks associated with Italy, and yet Tuscany has so much more to offer, with other lesser-known towers that also lean, to an albeit smaller scale, that are just waiting to be explored. In fact, there are more UNESCO World Heritage Sites in Tuscany than many other popular tourist destinations such as South Africa and Australia.
Despite the fact that the region hosts many thousands of visitors each year, few venture past the allure of the big cities. This leaves a wealth of rolling landscapes, fortified towns and hilltop villages that are rarely explored. The real Tuscany is characterised by medieval castles and fine vineyards that can be explored via twisting valley roads. Opting for an area where you can find traditional Italian lifestyles and culture without the crowds, will give you the ultimate retreat.
Unfortunately, the opportunity to own property in such a sought-after area doesn't come without a price tag. That said, this just gives you the chance to explore further afield, finding Tuscan treasures and gems of your own. We recommend looking for Tuscany property for sale away from the immediate tourist-centred hot spots and opting for luxurious properties that can be found in the areas of Lucca and surrounding countryside.
Examples of property in Tuscany include: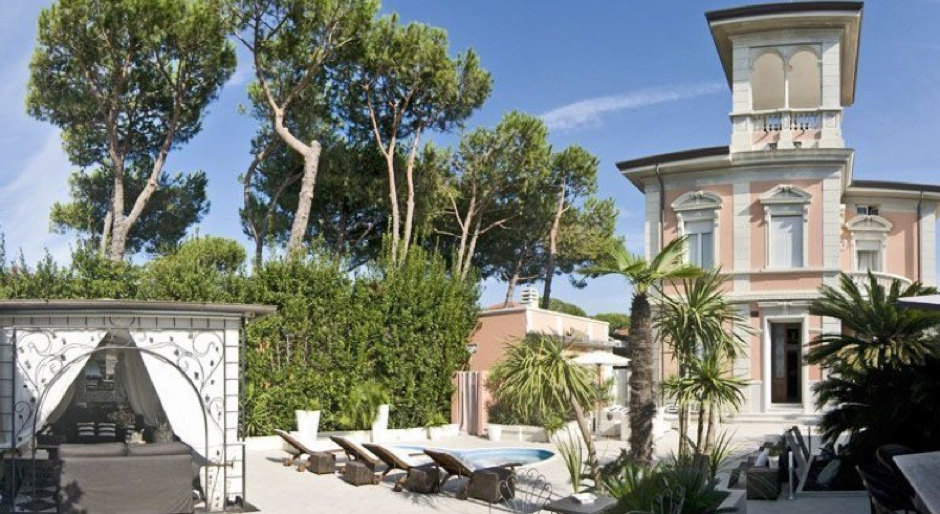 This quaint 7-bedroom villa is located in the desirable seaside resort of Forte dei Marmi and boasts fabulous views overlooking the Tyrrhenian Sea. The villa sits in a well-maintained garden which also features a gazebo and an outside Jacuzzi.
Reference number: 177698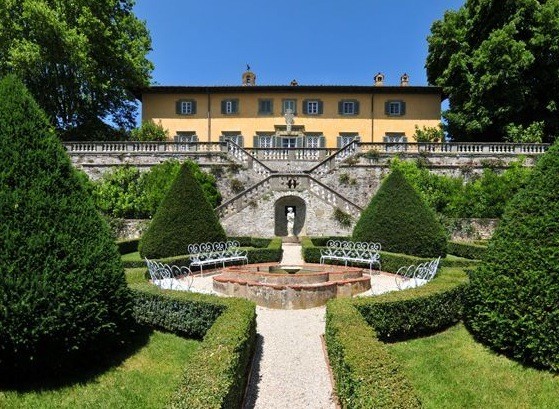 Located deep in the rolling hills of Lucca, this gorgeous 5-bedroom villa is the epitome of luxury living in Italy. The household's stunning views stretch all the way to the sea and it has had an extensive programme of modernisations including a heated pool, Jacuzzi and a private helipad.
Reference number: 170529
Abruzzo
This central region starts on the Adriatic Coastline and stretches to the Apennine Mountains, and much of its wild interior is covered by National Parks of spectacular beauty. The various territories are rich in history, tradition, art and culture. The coast itself has long, sandy beaches in the north and pebbly, secluded coves to the south. With small villages, medieval castles and monasteries in the surrounding countryside, it is often referred to as Italy's 'greenest region'.
The area is divided into four provinces. L'Aquila is the largest, boasting the tallest mountains of the Apennine range and is the only one with no access to the sea.  This is a traditional part of the country that manages to encapsulate the authentic way of life for Italians in the area. Chieti is sandwiched between mountains and sea, with an abundance of vineyards and olive groves, making for picturesque landscapes and world-famous wines. Teramo offers differing landscapes with beaches along the coast and ski slopes up high in the mountains. This region is home to a wealth of beautiful churches and celebrates religious festivals throughout the year. The smallest of the regions is Pescara, home to the main city of Abruzzo, a lively spot to indulge in the finest foods with plenty of other amenities close by.
Tourists often forget Abruzzo when looking for holidays in Italy, resulting in a favourable and competitive property market. With picturesque scenery, medieval castles and villages, monasteries and Roman ruins, Abruzzo is a great location to invest in. It remains a well kept secret, thanks to the diverse nature of land and climate, and boasts some of the finest, most indulgent cuisines in the country, making it the perfect spot to enjoy your favourite Italian delicacies.
Examples of properties in Abruzzo include: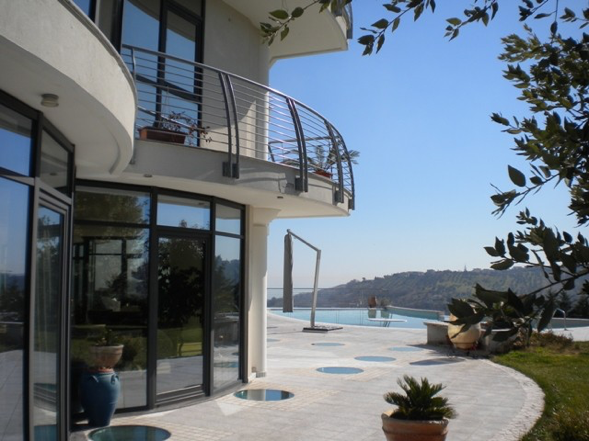 A stunning 6 bedroom property in the lively city of Pescara, boasting incredible panoramic sea views and an infinity swimming pool of its own. The villa also benefits from a large garden, and an impressive balcony, perfect for admiring the evening views with your favourite tipple.
Reference number: 169219
If you would like to discuss any of the properties mentioned in this feature, do not hesitate to get in touch with our expert team today. Remember to quote the reference number, and we would be happy to provide you with more information on the property.