You've purchased an Algarve villa for sale because living life by the sun-drenched coast appealed to you; however, there is much more to this Portuguese paradise for you to discover on your week away. Our 7-day itinerary, compiled with our insider knowledge of the area, will ensure you enjoy every moment you stay at your holiday home:
Day 1: Visit a food market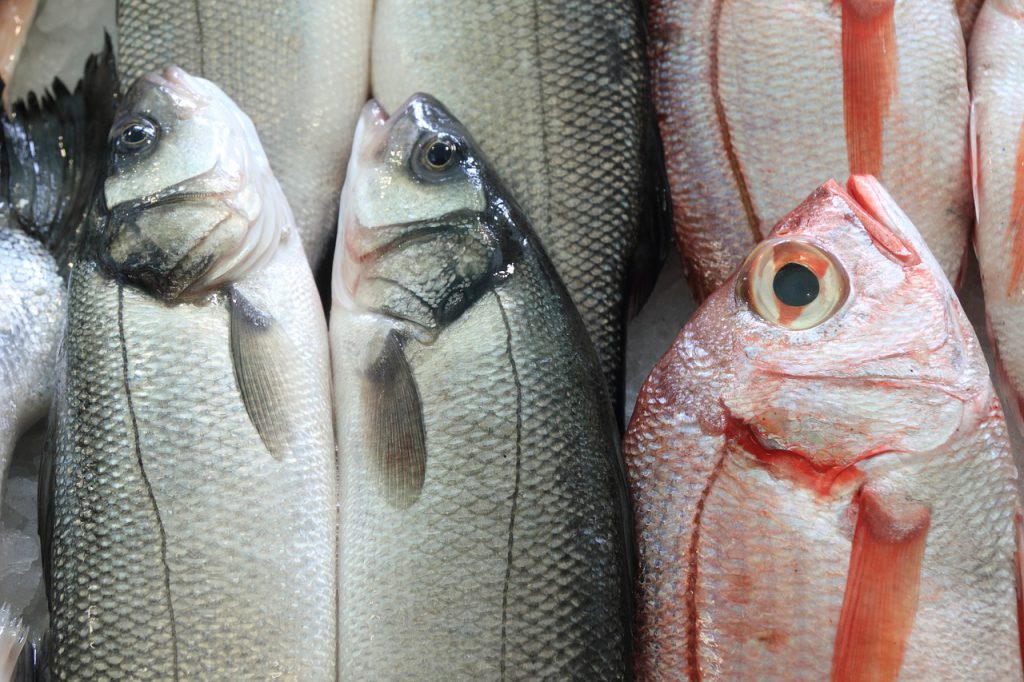 Get settled in by exploring the local market areas, witness how the locals interact and discover the sights and smells of Portugal. In the Algarve, the fish markets are regarded as something spectacular. Olhão, located on the eastern side of the region, has been renowned for fishing since the Middle Ages. The town has some of the best architecture, with fascinating features to marvel at from both the outside and inside of the market. The Olhão market now boasts more than eighty stalls that offer an array of Altantic delacacies, with dorada (sea bream), octopus, squid, robalo (sea bass) and lagosta (rock lobster) to name a few. If you're in need of a refreshment, stop at one of the cafes that line the pavements.
Once you have gathered all your fresh ingredients, the exciting part is to utilise your new kitchen to create an authentic Portuguese dish for everyone to enjoy. Set up the table in traditional Portuguese decoration and immerse yourself in the dining experience.
Day 2: Visit Silves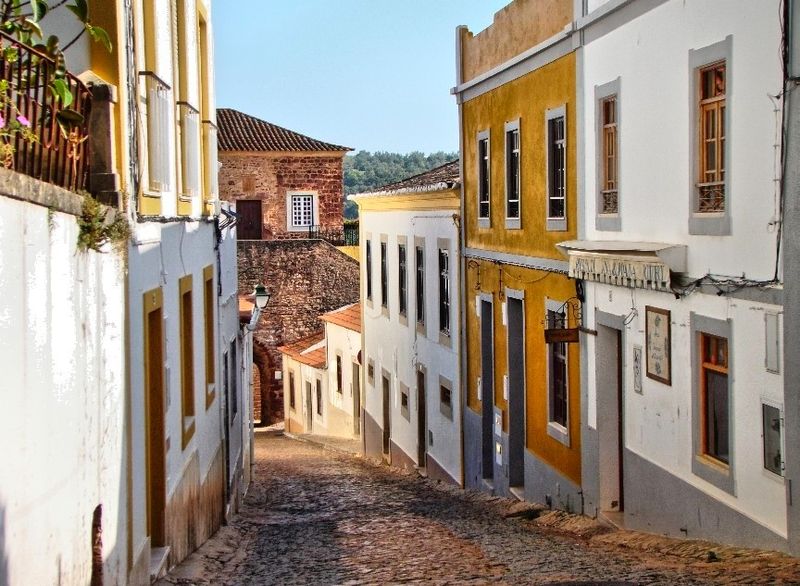 Lying inland amongst the valleys of orange groves sits the town of Silves, characterised by its vast red sandstone castle that protrudes the sky in a dramatic landscape. A cultured hub during the Moorish occupation of the Algarve, poets and orators took Silves for their home until 1242 when the city was captured by the Knights of Santiago.
Take the day to wander the town and visit its delights; the castle (Castelo de Silves) is open daily. Next, make your way to the majestic 13th-century cathedral that stands close-by, also open daily except for on public holidays. History-lovers will also appreciate the archaeological museum that opens from Tuesday to Sunday. After your long day, make your way back to your Algarve villa for a relaxing dinner in the garden, sipping on a glass of wine.
Day 3: Play a spot of golf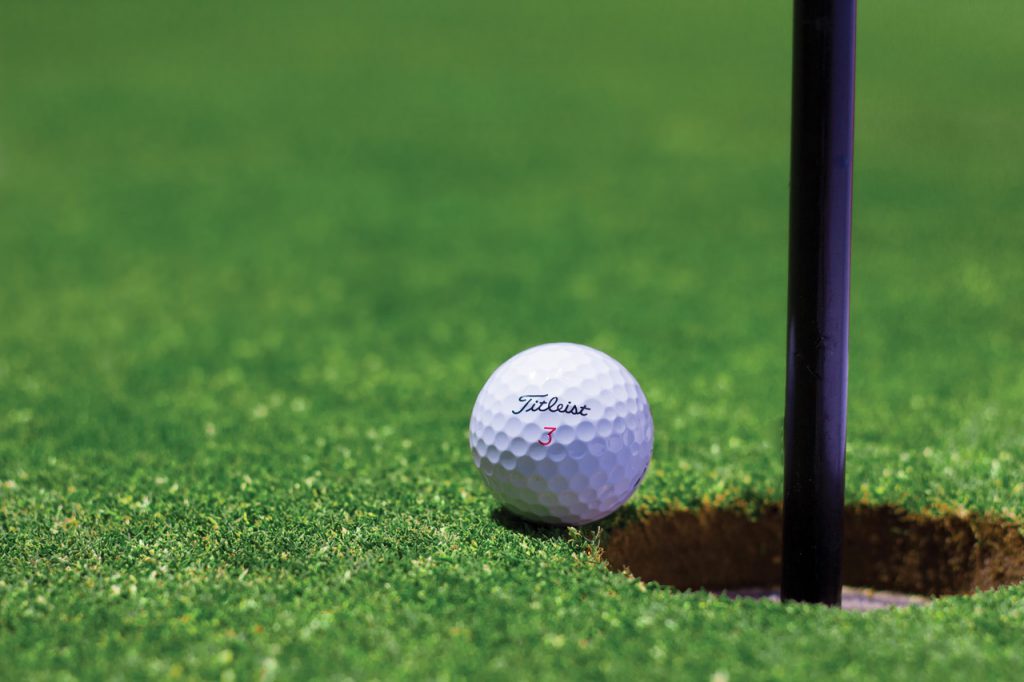 Make the most of the glorious sunshine, and head to some of the Algarve's renowned golf courses. Fares and amenities can vary from establishments so it is best to spend the day visiting them all to find the best green for you. Courses than are renowned in the area include the Monte Rei, the Oitavos Dunes and the Oceanico, to discover more read our feature about the best golf courses in Portugal here.
Day 4: Take to the waters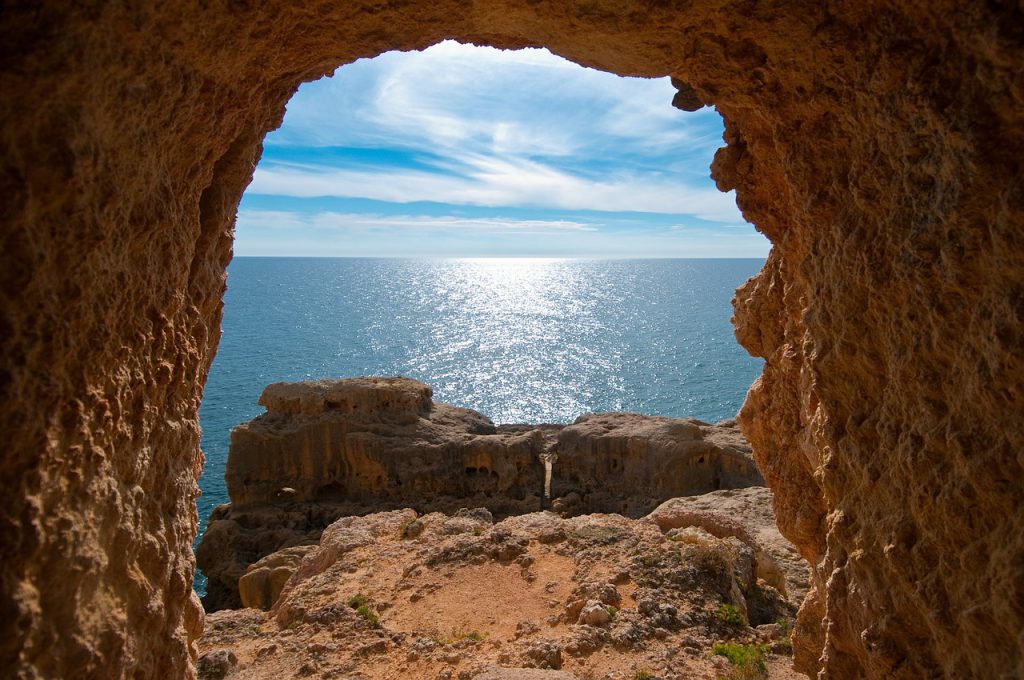 The Algarve coast produces the perfect conditions for a whole array of watersports, if you want to try your hand at some adrenalin-fuelled experiences. Surfing is the go-to activity in the Algarve, and if you're new to the scene, there are numerous schools to teach you. One option includes Sagres Natura where lessons can start from €50 a day and you will be escorted to the best beach on the day. Alternatively, other water sports that prove popular are water-skiing, jet skiing and banana boat rides that can be done in the calm waters off Quinta do Lago.
Other activities include deep-sea fishing, reef fishing and cruises along the coast that allow you to explore caves and find all the hidden beaches. Cruises begin at Vilamoura Marina and transport comes in a host of sizes, from large catamarans to small yachts. Brought to you by the Algarve Seafaris company, stops can be made along the way to soak in the crystal shores or take the plunge into the magnificent caves.
Day 5: Indulge in a fine dining experience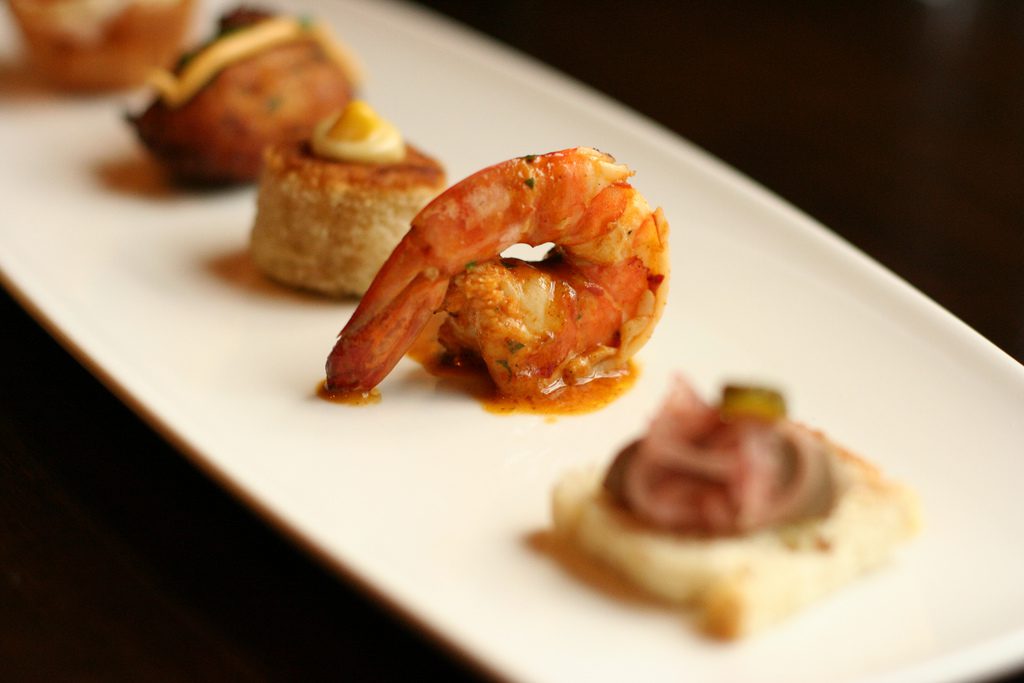 As the holiday comes to an end, it's time to resort to a slower pace to truly immerse yourself in the Portuguese charm. Proud of their fine dining experiences, the wealth of Algarve restaurants is something to be admired. Take the opportunity to spoil yourself by heading out for every meal today to truly experience a range of authentic cuisine.
Options include the Heinz Beck restaurant, headed by a highly acclaimed chef offers his customers rich Italian flavour and beautifully-technical dishes. Signature dishes include the Fagottelli Carbonara, Pumpkin Risotto and the John Dory with liquorice crust, shrimps soaked in lemon and an almond cream. Open Wednesday to Sunday from noon to 4pm for lunch service, and 7pm to 11pm for dinner service. Booking is essential.
Two star Michelin restaurant 'Ocean' is only one of two restaurants in the whole of Portugal to be credited with the accolade. Delightful dishes by Chef Hans Neuner are expertly paired with wines, set courses and wines can be purchased for a set price. The chic restaurant also allows you to indulge in spectacular views of the sea. Only open for dinner service, Wednesday to Sunday 7pm to 9pm. Booking is essential.
Another restaurant to note is Bon Bon Restaurant, with a 1-star Michelin recognition. Open daily, except for Wednesdays, for dinner service. Other restaurants you may like to try include Rei das Prais, the quaint, seaside restaurant that offers fresh fish dishes and open daily from 9am to midnight, as well as Luar da Foia, a rustic restaurant set in the hills that offers a selection of meat dishes, like wild boar and rabbit, and open daily, except for Mondays, for lunch and dinner service. Paixa in the desirable location of the Vale do Lobo is also an excellent choice, this chic Portuguese tapas bar sports an open plan with friendly staff and a wide variety of wine and food to suit everyone's tastes. Head here for either lunch or dinner service.
Day 6: Relax at the beach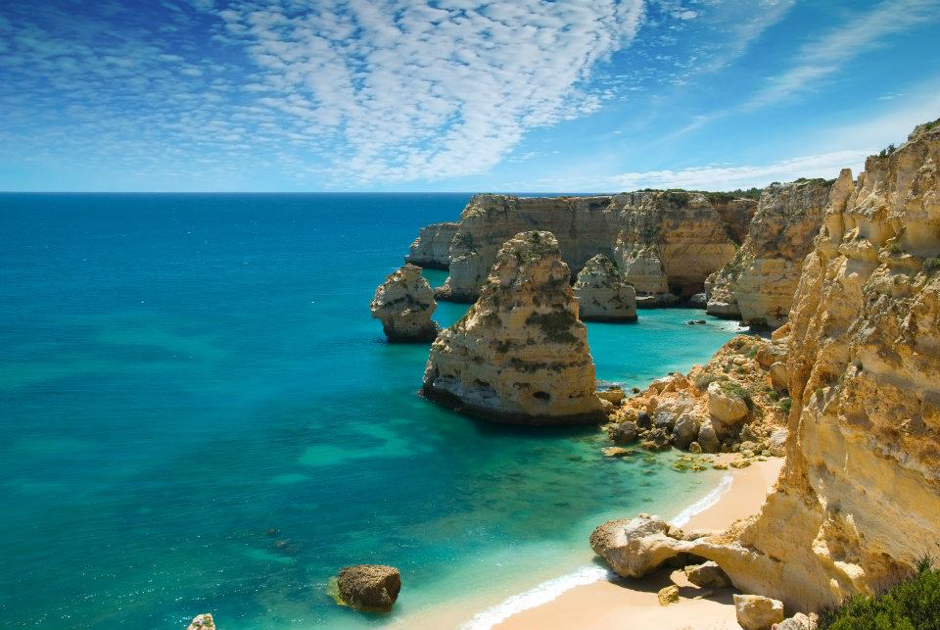 There is a multitude of popular and recognised beaches along the Algarve coast, from Praia do Camilo, along with the west coast to the famous Praia da Marinha to relax at. Appointed as one of the best European beaches by the Michelin Guide, the beach of Praia da Marinha lies underneath a dramatic rocky landscape. Make your way down the numerous steps to the white sands and translucent waters. Try your hand at a spot of snorkelling to see an array of colourful marine life or watch out for boats bobbing along the water's edge. Ice-creams and refreshments are available from a kiosk situated by the beach.
For more privacy, head to the Praia de Albandeira beach. A true hidden gem of the Algarve, this quaint white sand beach is nestled between rocks. Marvel in spectacular, unspoilt views with nobody in sight for miles. This peaceful retreat is the perfect place for those wanting to escape the hustle and bustle. A little wooden kiosk is available for ice-creams and drinks to replenish you throughout the day.
Day 7: Departure day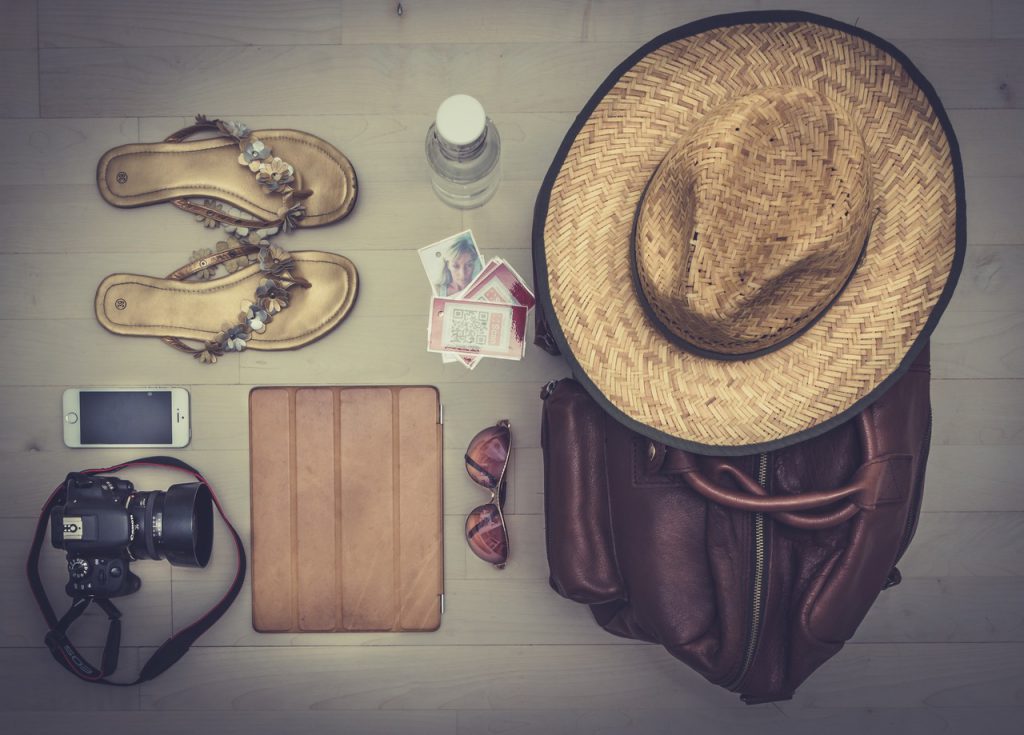 It's time to head home after an eventful Algarve holiday, but you can visit whenever you like now that you have your very own holiday home on the Algarve coast! If you don't, however, we can ensure you find the perfect home with our range of properties in this desirable location. Get in touch today.
Image credits: Lacobrigo, Geoff Peters and Ricard12, available under creative commons.