Please follow this link to search for Golf Resort Property for sale from the Prestige Property Group.
If you're looking to splash the cash on some overseas real estate either as a permanent residence, holiday home, or pure investment property, then perhaps you should consider the benefits of buying a resort property. Often incorrectly dismissed as being purely for golfers, there's actually a lot to love about a resort lifestyle, without the need to tee off. Here are ten reasons why we think you should invest in a resort property.
1. World Class Sporting Facilities
Whether you enjoy golf, tennis, skiing, swimming, football, sailing, cycling, scuba diving or simply going to the gym, the choice of facilities on offer within residential resorts are not only plentiful, they are also very often world class. From celebrity designed championship golf courses hosting exciting tournaments, to big-name tennis academies where you can learn from the best.  Not only can property owners take advantage of all the facilities on offer, but on many resorts, residents and guests can also enjoy exclusive discounts and preferential access.
2. Safety and Security
Resorts often benefit from extremely tight security measures which offer residents great peace of mind both in terms of their property and their own well being. Not only are many resorts fully enclosed within a gated perimeter with manned entry points, but there are usually several trained guards on patrol in and around the resort 24/7, ensuring your safety and comfort at all times.
Click image for property information: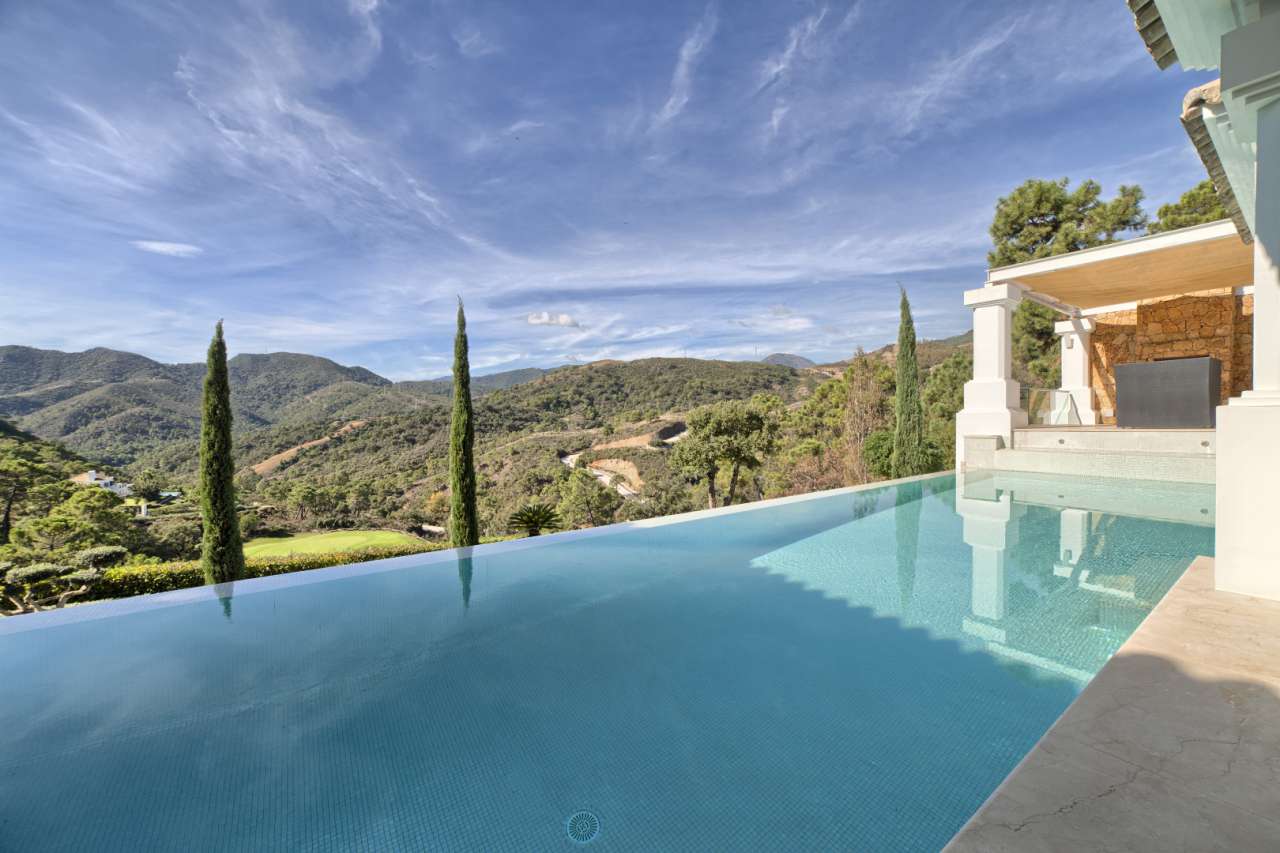 3. Beautifully Landscaped Surroundings
There is something undeniably peaceful and pleasant about being in a resort environment and that is largely due to the surroundings. Whether you are a golfer or not, courses are renowned for being meticulously maintained so your neighbourhood is always going to look lush, green, and neat. If your resort property also happens to be in a prime spot, chances are you will benefit from beautiful views of water hazards, sand traps, or vibrant fairways.
Away from the course, communal areas are incredibly well looked after. All green spaces and gardens are regularly tended, ensuring they look beautifully in bloom at all times, whatever the season.
4. Doorstep Amenities
Whilst of course exact amenities will vary, it is safe to assume that as a bare minimum you can expect to find a shop, mini supermarket, bars, restaurants and a clubhouse all within the confines of your resort. On larger, or more exclusive resorts, you might be amazed just how vast your resort's amenities can be. Some have salons, banks, pharmacies, medical centres, private schools, petrol stations, hotels, spas, bakeries, fishmongers, kids clubs…… The list goes on. And because it's all on your doorstep, there's no need to take the car.
5. Buzzing Social Life
Whether you are a holidaymaker or full-time resident, most resorts will have something on throughout the year making it very easy to meet new people and consolidate friendships. This is especially important if you are making a permanent or semi-permanent move as the early days can be lonely. Sporting activities, lunches and dinners, themed nights, pub quizzes, social clubs, hobby craft, coffee mornings, walking clubs, excursions…… You're bound to find something that will tickle your fancy and get you socialising.
Click image for property information: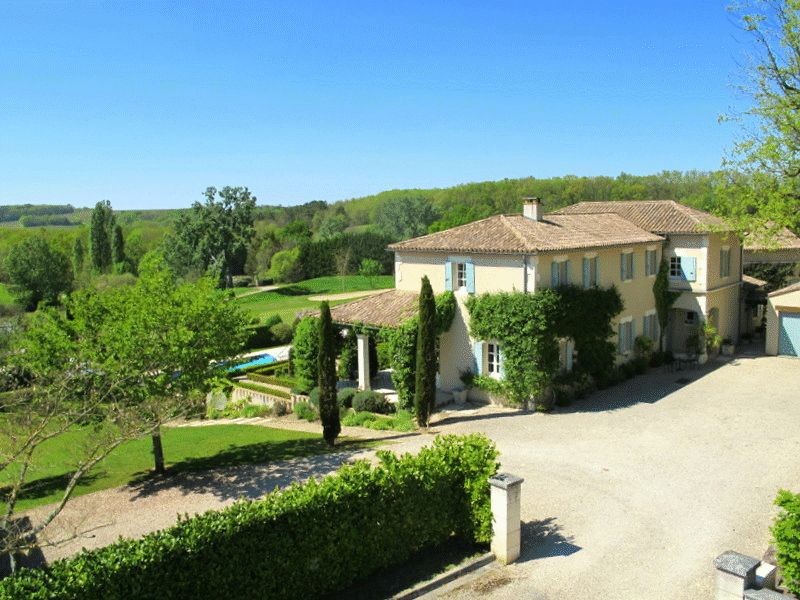 6. Wide Variety Of Property Options
Whilst we may all dream about owning a sprawling hillside villa with private pool and staff quarters, sadly we might have to be more realistic about what our finances can stretch to. The good news is, resorts typically offer a range of properties starting from one bedroom apartments and going right up to the multi-million pound luxury villas. Residents enjoy the same resort perks regardless of property and you can be assured of the same build quality and legal guarantees.
7. Resort Property Prestige
Let's face it, we all want to achieve the best we can in life and with that comes the desire to live in the nicest neighbourhood possible. There's no denying that there's a certain prestige that comes with living within a resort that you don't get elsewhere. The vibe is different, and that comes from a combination of being amongst beautiful surroundings and being in a place where people care about those surroundings. Pride and prestige, it's a wonderful mix.
8. Restrictions That Work For You
There will be legal rules and limitations on what homeowners can and can't do which work not only in your interest, but in the interest of the resort as a whole. Such rules enforce continuity and consistency throughout the resort, ensuring that your resort property (and everyone else's) is always in an acceptable condition and appearance.
In turn, this allows the resort to retain its original look and feel, thus protecting your property's value and desirability.
Click image for property information: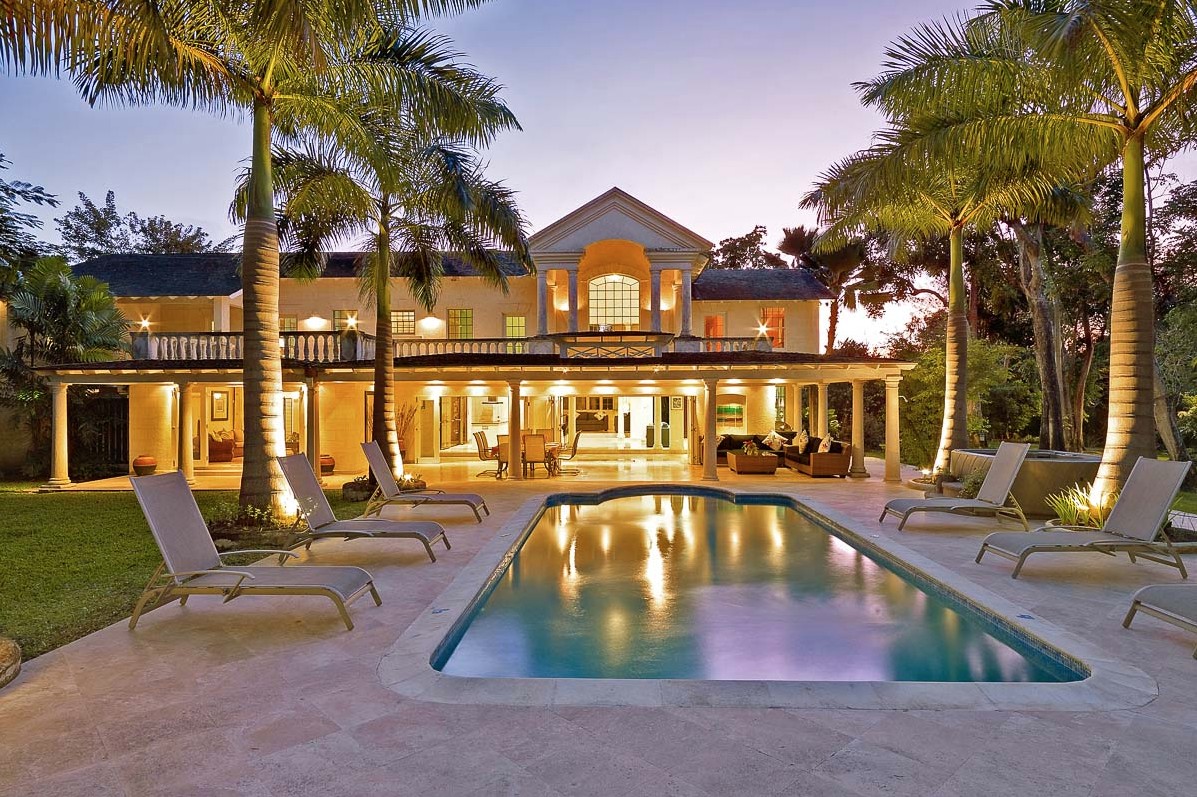 9. Resort Property Rental Potential
The rental appeal of a resort property spreads far and wide, beyond that of many other holiday home investment types. From golfing enthusiasts looking for year round opportunities to play, to families looking for a holiday where the children won't get bored.
Your guests will love the convenience of the amenities, the comfort of the security, and the ease of getting around. And because resorts are designed to be popular tourist destinations, you're never usually far from an airport which makes getting there quick and easy.
10. Great Resale Value
Should you decide that the time has come to sell you may well find that your resort property is in strong demand. Resort communities are highly sought after and property values here tend to hold their own. Investors will love the rental potential, especially if it comes with a good history and even future bookings, and the overall resort atmosphere will appeal to most.
Every local real estate market will vary of course and property values will fluctuate, however, properties in reputable locations will always demand interest. If your own resort property can offer that little something extra such as a prime location, larger plot, stunning views, south facing etc. then it will only increase in desirability.
Further Information.
For more information on any of the properties featured in this article, please follow the appropriate link or click on the relevant image(s) to complete an enquiry form. Alternatively, please follow this link to search for more Golf Resort Property for sale from the Prestige Property Group.
For any other enquiries, please contact us here.