Please follow this link to search for luxury property in Brittany from the Prestige Property Group.
Known as "Petite Bretagne," or little Britain, Brittany lies in France's wild North West corner and is perhaps best known for being home to some of the country's most spectacular beaches and dramatic coastlines. With a passionate Celtic culture, independent Breton language, and a very distinctive identity, discover just what makes Brittany so well-loved on both sides on the Channel.
Brittany's Best Beaches
With the sea on three sides and nearly 2,800km of sensational coastline to its name, Brittany boasts a plethora of beaches, bays and islands to suit everyone from the private sunbather and family daytripper, to full watersports adrenaline junkie. You just have to decide which one is right for you.
A favourite amongst British families and older French couples, Dinard is a stylish resort situated on the opposite side of the Rance estuary to the port city of St-Malo. Whilst there are plenty of superb sandy beaches from which to choose, you may find you are already familiar with one even if you've never been to the area. Plage de l'Ecluse, with its stately villa backdrop and sea of blue and white sun shields, was depicted by Picasso in 1931 in his famous Baigneuses sur la Plage painting.
Halfway along Brittany's northern shores is a spectacular section of coastline known as the Côte de Granit Rose, or Pink Granite Coast. Here, several wonderful little seaside resorts nestle into the stunning rockscape which glistens a gorgeous rose colour. Ploumanac'h, a particular favourite amongst the pink granite villages, is home to the tiny little St Guirec beach, a small but perfect sandy crescent popular with young families and passing hikers.
In contrast, Morgat is one of the larger resorts in the area and certainly ranks among Brittany's finest. Popular with watersports enthusiasts, visitors settle in here for the day to enjoy diving, windsurfing and sailing, or perhaps go on an excursion to explore the nearby sea caves. This is a lively spot lined with bars, brasseries and even clubs – a rarity in Brittany.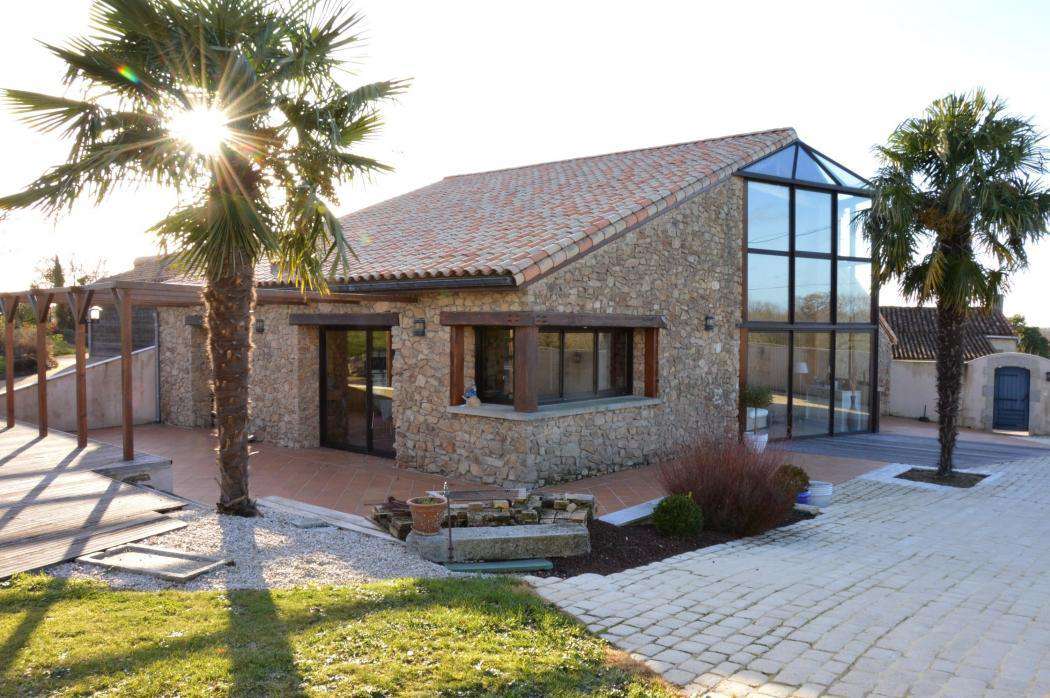 Celebrating The Local Gastronomy
In terms of gastronomy and tradition, Brittany is most famous for its crêpes which are usually served with cider and seafood, before being washed down with Muscadet wine. An interesting combination that once tried, is likely to be forever savoured.
You will find a lot of Crêperies around the streets of Brittany, each serving delicious variations of the traditional, thin Breton pancakes. These eateries are often small, charming and low key, a great option for families with young children and fussy eaters.
During July, the village of Gourin hosts a two-day "Fête de la Crêpe" festival dedicated to the pancake. Along with traditional Breton pipe bands, concerts, games and entertainment, there is also a contest for making the biggest pancake in the world. The current record stands at an incredible 98 centimetres!
If a festival to celebrate the pancake wasn't enough of an indicator of the importance of local gastronomy, the region also hosts a variety of other events which are all devoted to food.
Port Scorff, with its strong connection to salmon fishing, hosts a three day festival in July which pays homage to its most cherished pink fish and includes music, culinary workshops and special meals. In August, the small medieval town of Guémené Sur Scorff holds the Fête de l'Andouille, which celebrates the somewhat acquired taste of its local speciality, a smelly tripe filled sausage. Finally, the Fête de la Coquille Saint-Jacques, or scallop to you and me, is held during the last weekend in April in Saint-Quay-Portrieux. Along with music, dancing, street parades and fishing trips, you can enjoy fresh scallops either straight off the boat or on special menus in any of the local restaurants.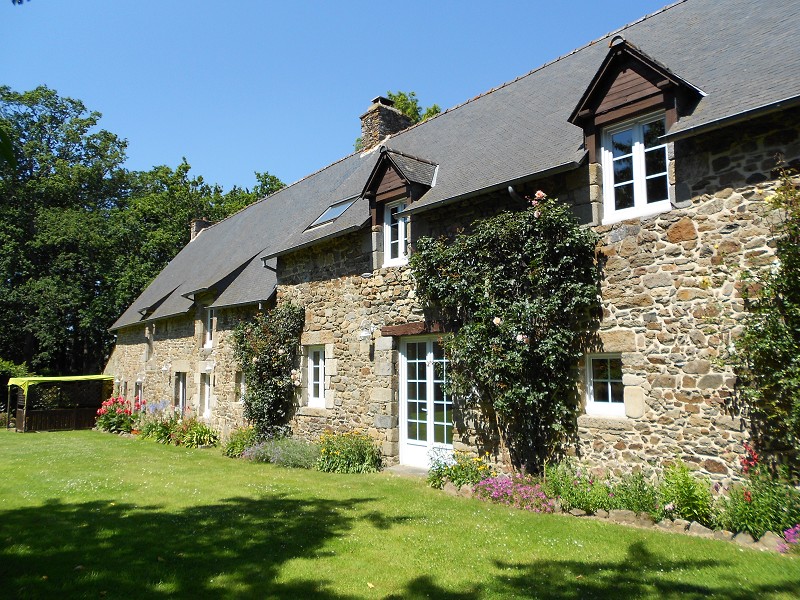 Nantes – The Capital Of Brittany
Although Nantes is fondly referred to as the capital of Brittany, this moniker is much more of an emotional statement than a geographical fact. With French regional boundaries redrawn during the Second World War, Nantes is now officially located within the Loire-Atlantique department in the Pays de la Loire region. However, whilst you might be able to take Nantes out of Brittany, you will never take Brittany out of Nantes.
Looking back at its history, Nantes boasts a unique heritage which is rich in diverse architecture and masterfully exemplified by its Renaissance-style fortress castle, medieval quarter and stunning cathedral.
Over the last 20 years, the city has undergone a major transformation, perhaps more so than any other French city. The Nantes of today is a vibrant, young metropolis recognised for being one of the best cities in which to live. It was also the Green Capital of Europe in 2013.
Art is fundamental to life in Nantes and is integrated into to all possible aspects. The incredible Machines of the Isle of Nantes, or Les Machines de l'Ile de Nantes, is an extraordinary artistic project like you've never seen before. The invented worlds of local novelist Jules Verne and the mechanical universe of Leonardo da Vinci are combined by artist Francois Delaroziere to bring the industrial history of Nantes alive.
The amazing machines are all interactive and the biggest crowd pleaser is undoubtedly The Grand Éléphant, a huge mechanical elephant which stands 12 metres tall. With room for 52 passengers on its back, you can feel the vibration of every step as you ride and it even lifts its trunk and lets out a soulful trumpet.
Other highlights include the Carrousel des Mondes Marins, a gigantic carousel with moving marine creatures, the Arbre aux Hérons, a climbable tree-shaped sculpture with ramps and stairways, and the indoor Galerie des Machines where you'll find many more sculptures and can learn about how they were designed and built.
Brittany is a fascinating region with so much to explore, all readily accessible from the UK. With two ferry ports of its own, St-Malo and Roscoff, and three international airports, Dinard, Brest, and Rennes, it's easy to see why Brittany is such a popular choice for holidaymakers, second homeowners and expats alike.
Further Information
For more information on any of the properties featured in this article, please follow the appropriate link or click on the relevant image(s) to complete an enquiry form. Alternatively, please follow this link to search for more luxury property in Brittany from the Prestige Property Group.
For any other enquiries, please contact us here.