Please follow this link to search for luxury property for sale in Europe from the Prestige Property Group.
As rainbow flags fly high, colourful parades hit the city streets, and crowds party into the early hours, it can only mean one thing: Gay Pride. Whilst Pride undoubtedly means different things to different people, there's no denying that Europe is home to some of the best events in the world which celebrate the LGBT+ community (lesbian, gay, bisexual and trans). Running from mid-June until the end of August, here are five of the best European cities for summer Gay Pride events.
Barcelona, Spain – June 30
The largest Pride event on the Mediterranean Sea, it's estimated that an incredible 250,000+ people will be attending Barcelona Gay Pride in 2018. Largely set on the iconic Avenida Maria Cristina, Pride Barcelona takes place primarily on the last Friday and Saturday of June and festivities are divided into three main areas:
Pride Village – The hub of the event and home to several LGBT+ associations who will be hosting a series of talks and activities here. There's also a large restaurant area with food trucks and other attractions to keep you entertained.
Pride Kids – All focus on family life with plenty of activities to keep little ones busy.
Main Stage – Home to Music, dance competitions, best Drag Queen contest, DJs and various artistic performances.
Highlights not to be missed include the traditional Heels Race, Queen of the Pride competition, Pride at the Tibidabo funfair and of course, the main Sunday parade with its eclectic floats, elaborate costumes and street party atmosphere.
Click image for property information: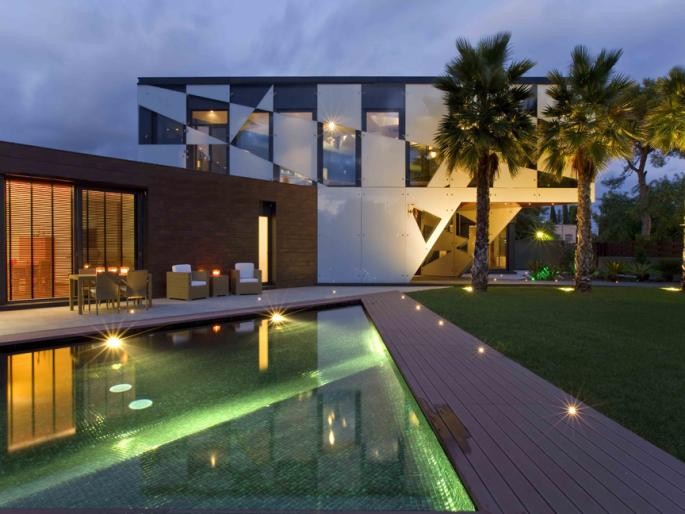 Paris, France – June 30
Dating back to 2001, Gay Pride Paris now attracts over half a million people who gather in the streets of the French capital to not only celebrate the LGBT+ community but also to combat homophobia. 60 different organisations are involved in hosting the event and it's the perfect opportunity for LGBT+ bars, clubs, radio stations and associations to spread their message, through colourful floats, loud music, and other displays.
Recognised as France's largest Pride parade, participants march through the historical streets of downtown Paris passing by world-famous landmarks including the Louvre, before ending in Place de la République for a variety of outdoor concerts and events which last well into the night.
Expect to see some very elaborate and even outrageous outfits among the revellers as they celebrate their diversity and continue to strive for greater acceptance of the LGBT+ community.
London, UK – July 7
Pride London is one of the oldest pride events in Europe and is well known for attracting people from all over the UK and beyond. Starting on June 9, celebrations last for a whole month, and culminate on July 7 with an enormous, colourful parade through the city's streets, with thousands of people travelling the route in costume or on floats.
Pride month incorporates an incredible 60 events which take place throughout London every day. These range from liberal club nights to informative historic walks. Highlights include a summer picnic on Hampstead Heath, an LGBT+ tour of the V&A museum, and the Pride in London Variety Show which takes place at the Science Museum.
As for the actual parade, over 300 groups and floats travel from Portland Place station to Trafalgar Square, where the ultimate street party awaits with live music, theatre performances and generally a lot of fun to be had. The theme for 2018 is "Pride Matters" but as for the finer details, you'll have to turn up to see exactly what's going on as everything is a surprise until the big day.
Click image for property information: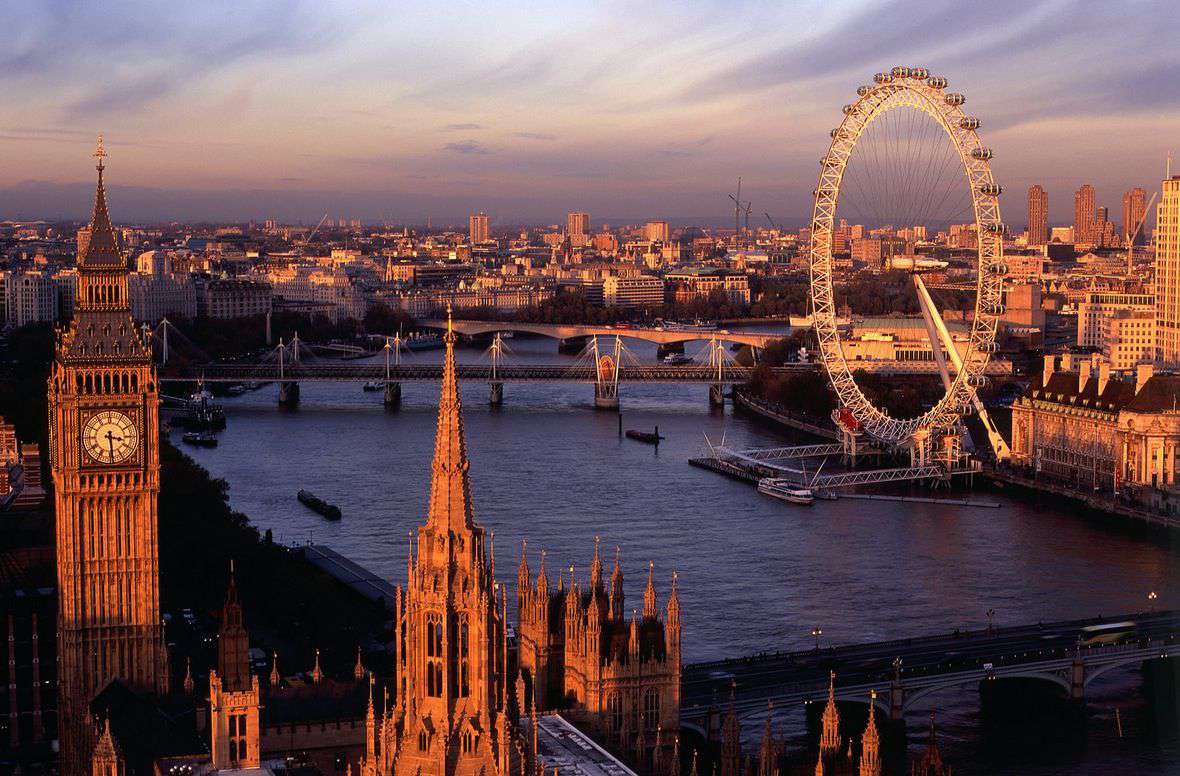 Madrid, Spain – July 7
By far the largest event in all of Europe, you simply can't talk about Gay Pride without including Madrid. The Spanish capital reliably draws in more than 1.5 million participants and spectators every year, and as 2018 is the 40th anniversary of Madrid Pride, we can anticipate even bigger and better things.
As you'd expect, the parade itself is the main event and it travels right through the heart of the city, beginning at the glorious Atocha train station, and ending in Plaza de Colón. More than 30 floats take to the streets, sponsored by charities, international companies, Spanish political parties and trade unions. A good indicator of the sheer scale and importance of Madrid Pride.
Festivities leading up to the parade actually start on June 28th and are centred around Chueca, the gay neighbourhood in downtown Madrid. Outdoor concerts take place on various stages and feature Spanish pop, dance and drag acts.  Other fun events to look forward include the highly anticipated high heel race as well as the annual crowning of the Pride Queen and Mr Pride.
Amsterdam, The Netherlands – August 4
A fortnight of Pride events begins on Saturday 28th July in the Dutch capital although the real festivities kick off during the last weekend. And as you might expect from Amsterdam, this is one of the most open-minded Gay Pride host cities.
Pride Amsterdam is open to all, male, female, trans or genderqueer. The city hosts a highly anticipated mix of events in both gay and straight venues alike, including dance parties, film screenings, sporting events, debates, exhibitions and much more.
The main event, Canal Pride, actually takes place on the city's famous waterways so this time, the carnival floats really do float whilst the crowds line the canals to take in the spectacle.
As well as the parade, spectators can also enjoy the Drag Queen Olympics, which includes events such as the Stiletto Sprint, Handbag Discus and the 'Tug of Love'. It will come as no surprise to learn that the athlete's looks are as important, if not more important, than their sporting prowess so the costumes are as glamorous as they are elaborate. Nothing is left to chance here and all kings and queens are welcome to participate.
Click image for property information: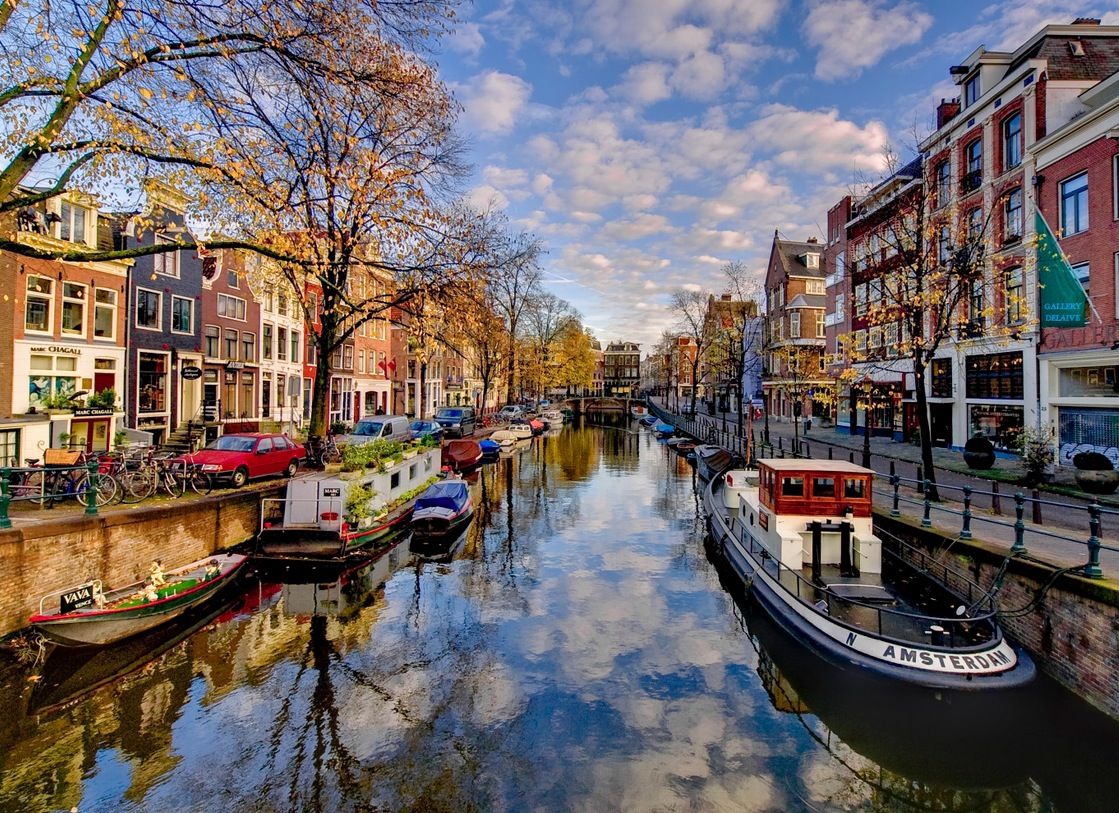 Further Information
For more information on any of the properties featured in this article, please follow the appropriate link or click on the relevant image(s) to complete an enquiry form. Alternatively, please follow this link to search for more luxury property for sale in Europe from the Prestige Property Group.
For any other enquiries, please contact us here.