Please follow this link to search for luxury property for sale in Portugal from the Prestige Property Group.
With its endless sunshine, glorious beaches, bustling cities, and charming villages, it's easy to see why Portugal is a longterm favourite destination for British expats wanting to relocate. Researching the best areas can be challenging at the best of times but for those relocating with children, there is the added consideration of schooling. To help you make the right choice for your family, here is everything you need to know about the Portuguese education system and the best international schools in Portugal.
An Overview Of The Portuguese Education System
Primary and secondary education is compulsory by law in Portugal and all children must be in school full-time between the ages of six and 18. Categorised into four main stages, the Portuguese education system is divided in the following way:
Primary school 1st Cycle or Ensino Básico 1º Ciclo, for ages 6 – 9
Primary school 2nd Cycle, or Ensino Básico 2º Ciclo, for ages 10 – 11
Middle School, or Ensino Básico 3º Ciclo, for ages 12 – 14
Secondary Education, or Ensino Secundário, for ages 15 – 18
At 18, students wishing to continue into Higher Education can either enter the University system, which focuses on theoretical education and training, or the Non-University system which is profession-oriented with an emphasis on practical education and training.
Click image for property information: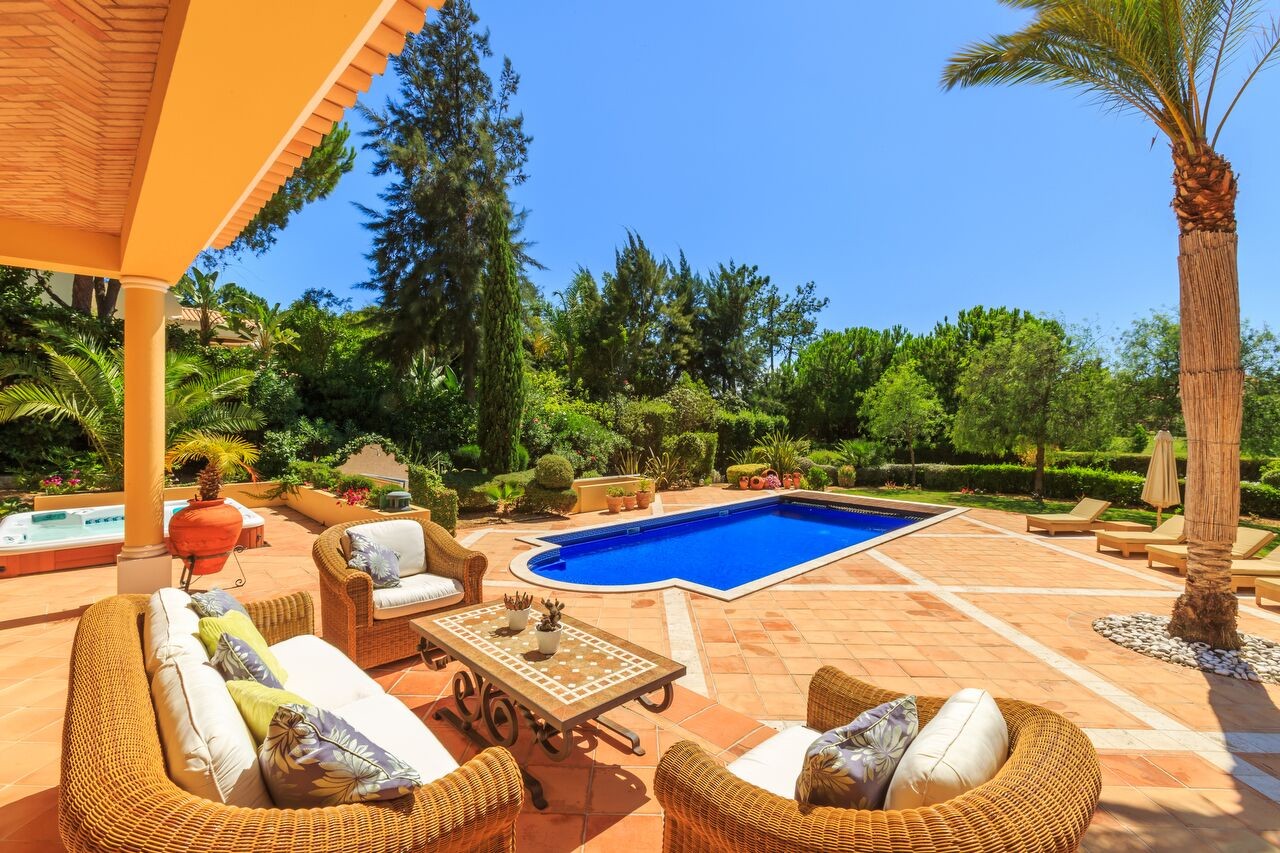 State, Private and International Schools In Portugal
Education in Portugal falls under one of two main sectors, state or private, and both systems follow the same structure as outlined above. Portuguese children attend the school which is either closest to their home or closest to their parents' place of work and as a general statement, the richer the economic area, the higher the quality of the school. Expat-friendly Algarve is home to some particularly exemplary educational facilities.
Whilst state schools in Portugal are free, they are not without their controversy. Expats researching viable options for their children might soon uncover stories of frequent teacher strikes and a much-bemoaned Ministry of Education. However, over the last decade or so, the Portuguese government has dramatically increased investment in schools in a (successful) bid to improve both the quality of teaching and the facilities, as well as reducing class sizes.
When it comes to language, whilst some teachers in Portuguese public schools can speak English, the curriculum is taught entirely in Portuguese. Whilst offering longer-term advantages to international students, expat parents contemplating sending their child to a public school should look into what individual schools offer to help overcome the language barrier and support learning.
Private Schools In Portugal
There are two types of private school in Portugal: Portuguese private schools and International schools. Portuguese private schools follow the national curriculum with the intention of educating children to the level required for university entry.
Expats looking to put their child into a Portuguese private school will find themselves having a fairly large network from which to choose, although children must pass an entrance exam.
When compared to public schools, private schools generally benefit from smaller class sizes, a wider choice of extra-curricular activities and more modern facilities. It is also worth noting that many of Portugal's private schools are faith-based.
What is interesting is that in Portugal, private school teacher salaries are lower than those in the public sector. As a result, teachers in private schools will often be younger, newly qualified and therefore less experienced.
Click image for property information: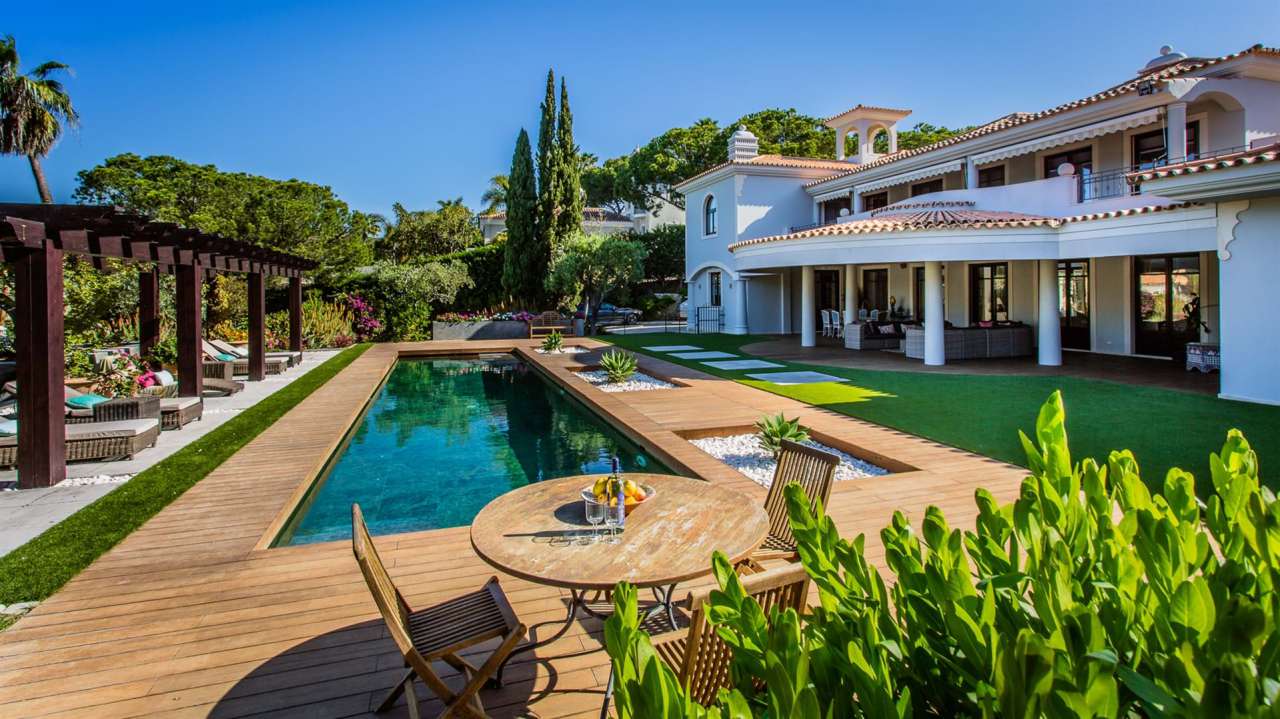 International Schools in Portugal
International schools can be found all over Portugal and are attended by both Portuguese and foreign students. Depending on the individual institution, students may follow the International Baccalaureate (IB) program or British GCSE and GCE examination systems, as well as official programs from the education departments of Germany or France. All of these curricula are recognised by the best international universities.
A very popular choice amongst expats, international schools have fairly rigorous admissions processes which vary from school to school. Many require pupils to sit entrance exams, produce historical academic reports, and in some cases, even have a formal interview.
Tuition fees at international schools can be very high so you will need to budget accordingly. Where applicable, it would certainly be worth expats negotiating with their employer for the inclusion of an education allowance in any relocation package.
For those considering this option, the International Schools Database is a fantastic tool for researching all the international schools in Portugal, region by region.
Click image for property information: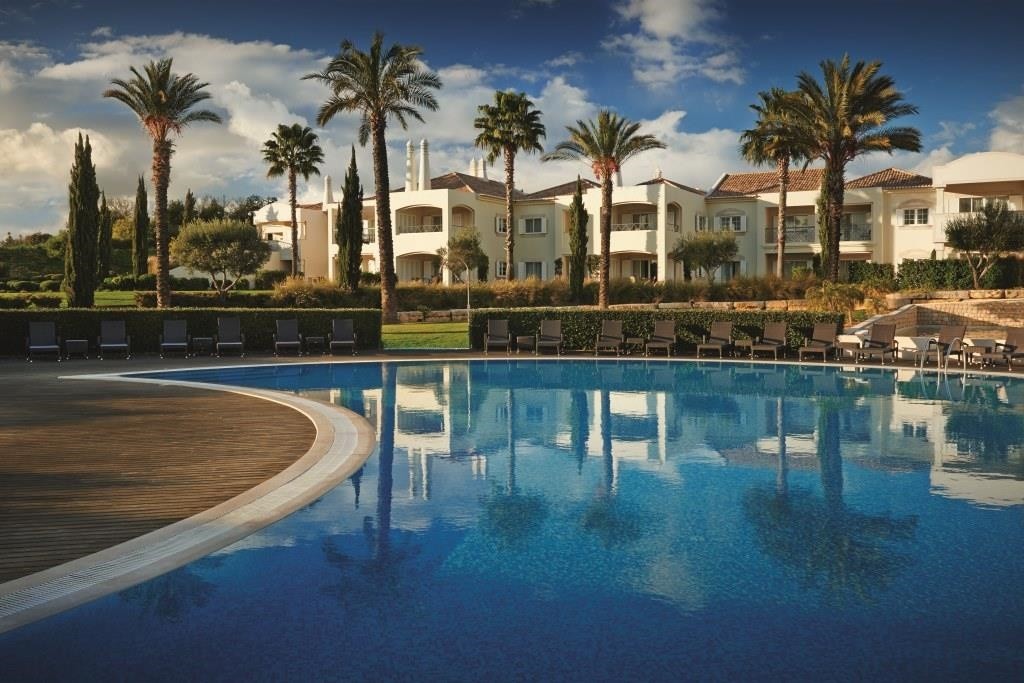 The Best International Schools In The Algarve
As many of our clients look to invest in luxury real estate in the Algarve, the good news for families is that this popular expat region also happens to be the home of some of the best international schools in Portugal.
The Vilamoura International School is perhaps the most prestigious in the whole of the South of Portugal. This coeducational private day school offers both a national and international curriculum where students can follow the Portuguese, British (adapted) and the Cambridge International curricula. The school caters for children from the age of three up to the age of 18.
Vale Verde International School (VVIS) in Lagos, in the Western Algarve, offers both a primary and secondary department. Primary years students at VVIS follow a bilingual English-Portuguese programme and from Secondary level upwards, students study for the Cambridge IGCSE and Advanced Levels, a pre-university qualification.
Established in 1972, the Nobel International School is both the oldest and largest private school in southern Portugal. With two different campuses, Lagoa and Lagos, the international section offers a modified British national curriculum, while the National Section (at Lagoa campus only), follows the official Portuguese Ministry of Education programme. Both sections enroll students from preschool age through to Secondary with boarding available to secondary students from the age of 12.
Further Information
For more information on any of the properties featured in this article, please follow the appropriate link or click on the relevant image(s) to complete an enquiry form. Alternatively, please follow this link to search for more luxury property for sale in Portugal from the Prestige Property Group.
For any other enquiries please contact us here.