Please follow this link to search for more luxury property for sale in Switzerland from the Prestige Property Group.
A country that is consistently cited as one of the best in the world for expat living, Switzerland appeals to the international community for a whole host of reasons. But when you're moving with a whole family rather than as an individual, the particular boxes you need to tick can vary. Some countries which are great for job opportunities have low standards of education, and when it comes to cultural activities, how your family might spend their free time depends entirely on where in the world you go.
The quality of schooling is a key factor for any expat family looking to move, along with things like healthcare, overall lifestyle and cultural experiences. The safety of your new home is also paramount, and across all these factors it's safe to say that Switzerland sets the bar high.
So what is it about this sovereign state, nestled in the picturesque Alpine region, that makes it such a top choice for expat families? Outranking neighbouring countries like France and Spain in almost every category of HSBC's Expat Explorer survey, here are a few key points to think about if your family are looking for their next destination.
Click image for property information: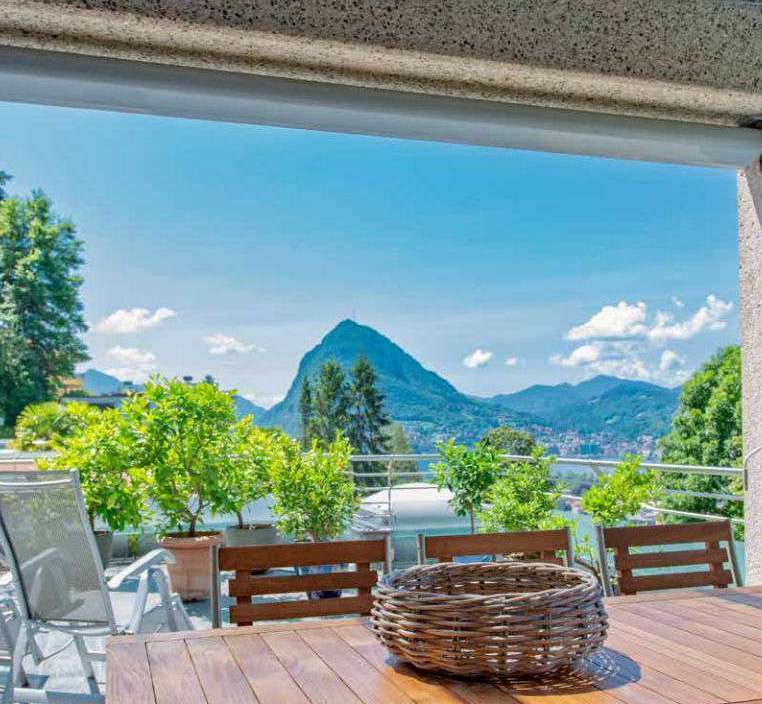 International and local schools
Switzerland is home to some of the best international schools in the world, and there are more than 40 bilingual and multilingual schools offering the International Baccalaureate throughout the country. Cities like Geneva and Zurich, which have the biggest expat populations, have the widest selection – but competition for places is tough, and you can generally expect there to be a long waiting list for places.
Different international schools offer different curriculums, but it isn't hard to find American, British and French curriculums as well as the IB to suit your child's needs.
In terms of public and private schools, again the standards are high with expat families repeatedly ranking Switzerland in the top 10 countries worldwide for school quality. State-funded schools offer free tuition, making them much more budget-friendly than the high prices typically charged by dedicated international schools. Classes will be taught in the main language of the 'canton' – a form of state – that you live in, for example French, Italian or German.
When it comes to private schools, some of Switzerland's offerings are truly unbeatable – but they do come at a price. Children studying at high-end boarding schools like Brillantmont and Aiglon College have access to a roster of impressive extra-curricular activities, including everything from humanitarian projects to horse-riding, but you can expect the fees to be some of the highest in the country.
Click image for property information: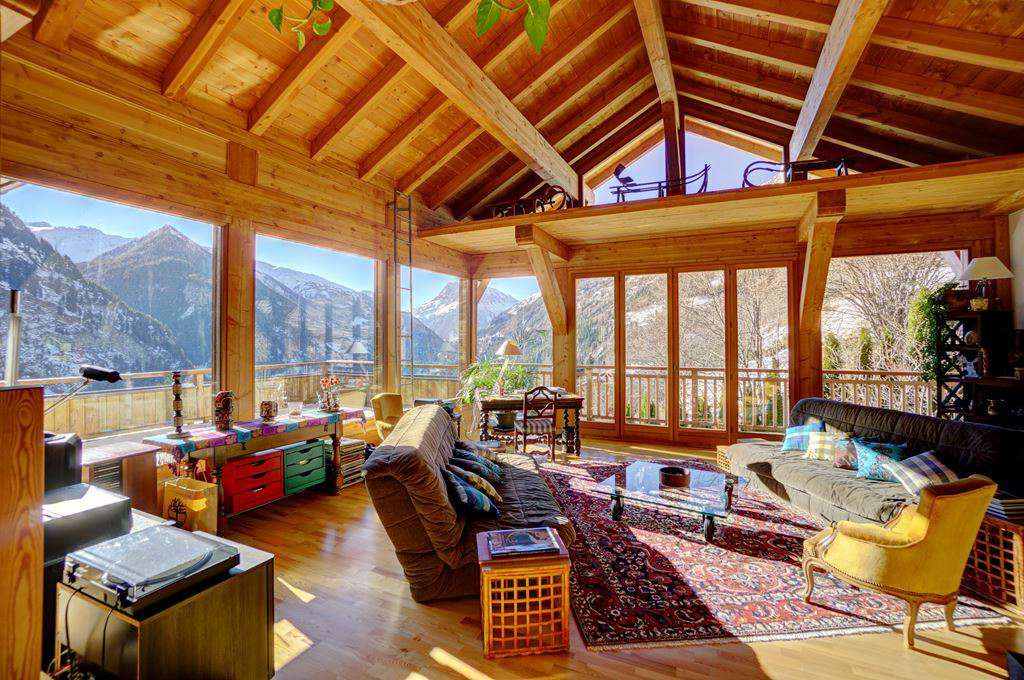 Luxury ski chalet on Lake Geneva with fabulous mountain views.
A safe society
Ranked 7th out of 162 countries for overall safety in the Expat Explorer survey, Switzerland has a reputation for being an incredibly safe place to live. The overall risk of experiencing anything from petty crime to burglary is very low, and violent crimes are almost unheard of. To put it in perspective, the USA ranked 37th for safety in the same survey, the UK 34th and Australia 20th. Zurich, Geneva and Basel are all in the top 10 safest cities in the world according to Mercer's Quality of Living survey, a selling point that enables parents to offer their children more freedom and independence as they grow up.
While the same common sense applies in Swiss cities as would be applied to many others, it is usual for children in Switzerland to walk alone, go for bike rides or take the bus with friends from a younger age than may be considered safe elsewhere in the world. Even at night, parents often feel comfortable allowing their children to play and explore unsupervised due to the low level of risk involved.
Healthy living
From healthcare to healthy food, lakes and mountains to enjoy, the potential to move your family to a lifestyle that is altogether more fit and well than they may currently experience can't be overlooked.
Swiss citizens have the second highest life expectancy in the world, and the highest of any European country. This is due to a range of factors, but the Swiss attitudes to dining, healthcare and outdoor activities are certainly big parts of the mix.
– Diet and dining in Switzerland
Though known for being purveyors of some of the finest cheeses and chocolates in the world – two products not commonly associated with healthy eating – Swiss families all-in-all eat a much healthier diet than those of families in places like the USA, UK and Australia.
The internationally popular breakfast dish birchermüesli – known to most of us simply as muesli – was invented in Switzerland, and this healthy breakfast is often followed with a mid-morning snack of fruit or croissants known as 'Znüni' or 'zu neun', literally meaning 'at nine (am)'. Some schools will provide children with apples or oranges for Znüni, and though it's up to any individual what they wish to eat, less healthy snacks like crisps and biscuits aren't a common pick.
Processed foods aren't particularly popular here, and from restaurant menus to supermarkets you'll find whole foods and fresh, organic produce are the flavour of the day. In tourist favourites like Geneva there are a small number of American fast food chains, but the Swiss consider dining to be a truly social experience, meaning it is usually done mindfully and not rushed. Expect to spend quality time with your family, enjoying relaxed meals spread over an evening.
– Swiss healthcare
The healthcare system in Switzerland is known globally as an outstanding example of healthcare done right. There are public, subsidised private and fully private options available, and alongside highly qualified doctors and well-equipped facilities at every hospital, you'll note short waiting lists – or often no waiting lists at all.
Foreigners living or working in Switzerland will need to take out health insurance within three months of arrival, though there are some exceptions for staff of international organisations. You can pay for the state health insurance plan once you've applied for a residence permit, but many expats opt for an expat health insurance policy which can be put in place ahead of arrival or immediately after your move.
As 25% of Switzerland's population are expats, most medical staff speak fluent English and so communication won't be an issue when taking your family to a clinic, pharmacy or hospital.
– Getting outdoors
From the Alps and the Jura Mountains to scenic lakes and lush green forests, getting outdoors in Switzerland is unlikely to lack appeal. Even city centres are constructed with pedestrians and cyclists at the forefront, and it's usual to walk or cycle rather than drive from place to place, even in more 'urban' areas.
Known for being one of the world's best skiing destinations, as well as a top choice for kayaking, horse-riding and simply taking countryside walks, there are ample opportunities to take children out and keep them active at any time of year. Switzerland is an outdoorsy nation, and the ease of access to healthy activities combined with the overall safety of the country makes for childhood experiences that are hard to beat.
If you're on the hunt for a new location that can provide great education for children of all ages, a safe environment and a culture of positivity around health and wellness, Switzerland is an ideal choice. Rated highly by expats who've made the move – and offering a vibrant community of foreigners from around the globe – this is a small country with a long list of perks.
Further Information
For more information on any of the properties featured in this article, please follow the appropriate link or click on the relevant image(s) to complete an enquiry form. Alternatively, please follow this link to search for more luxury property for sale in Switzerland from the Prestige Property Group.
For any other enquiries, please contact us here.