It's that time of year again where our thoughts are turning to Christmas and what better way to get into the spirit of things than with a trip to one of Europe's magical Christmas markets. Whilst France, Germany, Austria, and even England are perhaps the most obvious destinations, we're turning our attention to the more undiscovered and indeed underrated Christmas markets in Italy. So if you're looking to experience a different side of Italy, here's our pick of the best.
Venice – The Local Christmas Market
Easily one of the most romantic cities in the world at any time of year, for the three weeks leading up to Christmas Eve, Venice's Campo Santo Stefano is transformed into a festive wonderland. This famous city square is filled to the brim with local crafters and food producers, all proudly displaying the fruits of their labour. In fact, unlike a lot of other Christmas markets, Campo Santo Stefano is exclusively for local vendors selling regional produce.
With 30 little wooden huts, this is by no means the largest of the Christmas markets in Italy, but its smaller size ensures it can perfectly retain a truly authentic charm and romantic atmosphere. Avid shoppers can peruse stalls and expect to find typical handmade Venetian products such as lace, paper, perfumes, glass, leather objects and much more.
A short walk away is the city's largest piazza, Campo San Polo. Here you can test your skating skills on the ice rink as well as indulge in yet more retail therapy. Happy shoppers can browse amongst fine local produce including stunning lace and beautiful glass from the nearby islands of Burano and Murano.
Click image for property details: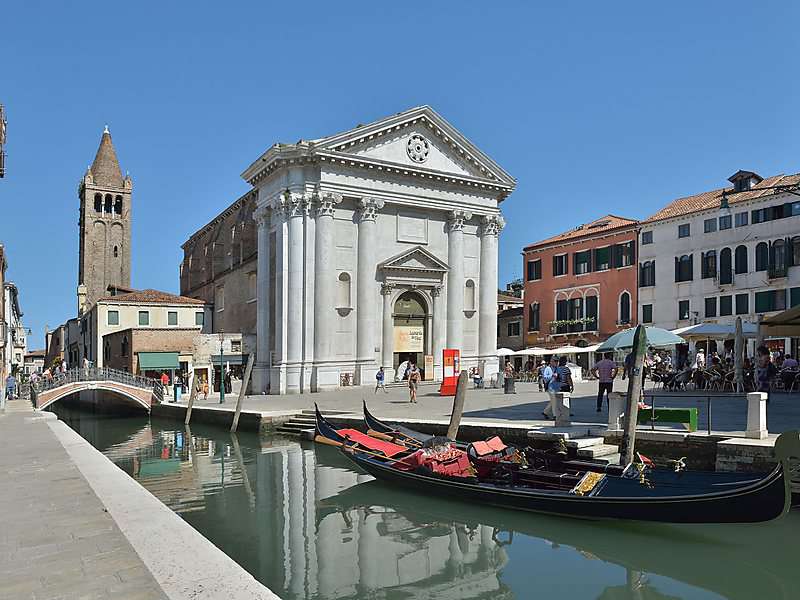 Milan – The Traditional Christmas Market
Known as "Oh Bej, Oh Bej!" which translates from the local dialect as "how beautiful, how beautiful!" this Milanese Christmas market is one of the most traditional in the whole of Italy.
Organized in honour of the city's patron, Sant'Ambrogio, Oh Bej, Oh Bej lasts an average of four days and takes place each year around December 7th. Very much a highlight in the local calendar, this lovely Christmas market is also gaining strong momentum amongst tourists.
Traditionally organised in the streets around the Basilica of Sant'Ambrogio, due to its own success the market has recently moved to the Castello Sforzesco, allowing more space for traders and indeed the visitors who flock to the stalls every day.
In terms of what to expect, at Oh Bej, Oh Bej you certainly won't be stuck for Christmas gift inspiration as you'll find many different kinds of products to suit all budgets. There is practically a stall for everything including florists, prints, books, handcrafted toys, confectionary, local honey, roasted chestnuts and "Firunatt" or "Firòn", traditional strings of smoked chestnuts that form long 'necklaces'. There really is a melting pot of wonderful Christmas ideas here.
Take your time and have a relaxing amble around. Enjoy a piping hot drink and indulge in some traditional Christmas treats – it is Panettone season after all!
Click image for property details: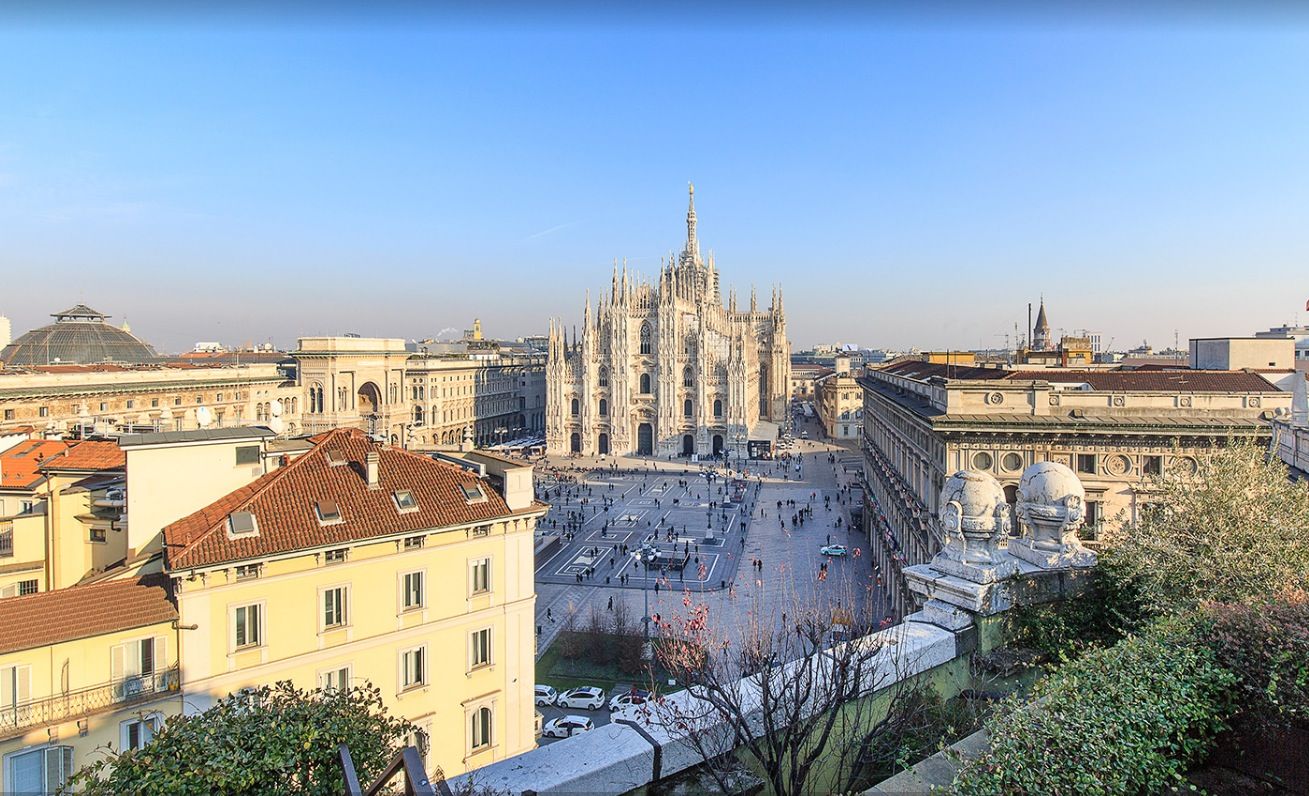 Verona – The Flover Christmas Village
Undoubtedly one of the most famous Christmas markets in Italy, this 15,000 square metre festive wonderland is dedicated to all things Christmas and is most definitely an experience you won't want to miss.
Hosted by the town of Bussolengo, the Flover Christmas Village is home to everything you could possibly think of to do with Christmas – and more! Live reindeer welcome you to Santa's house and children can even dine with Santa himself on certain days. There's a gnome toy factory, various shows and performances – including fairy tale readings and live singers – and of course plenty of naughty but nice sweet and savoury Christmas treats.
The diner is bursting with traditional Christmas specialities and here you can buy pastries, jams, honey, spirits, chocolate and many other delicious delicacies which would make wonderful Christmas gifts.
In the main market area you'll find a plethora of stalls offering everything from decorations and pressed flowers to fire-burnt wood pictures. The nativity scene is fantastic and costumed characters even come to life to retell the magic of the Christmas story to the enthralled crowds.
There is so much to see and experience, it's easy to see why this is one of the most well-loved Christmas markets in Italy.
Click image for property details: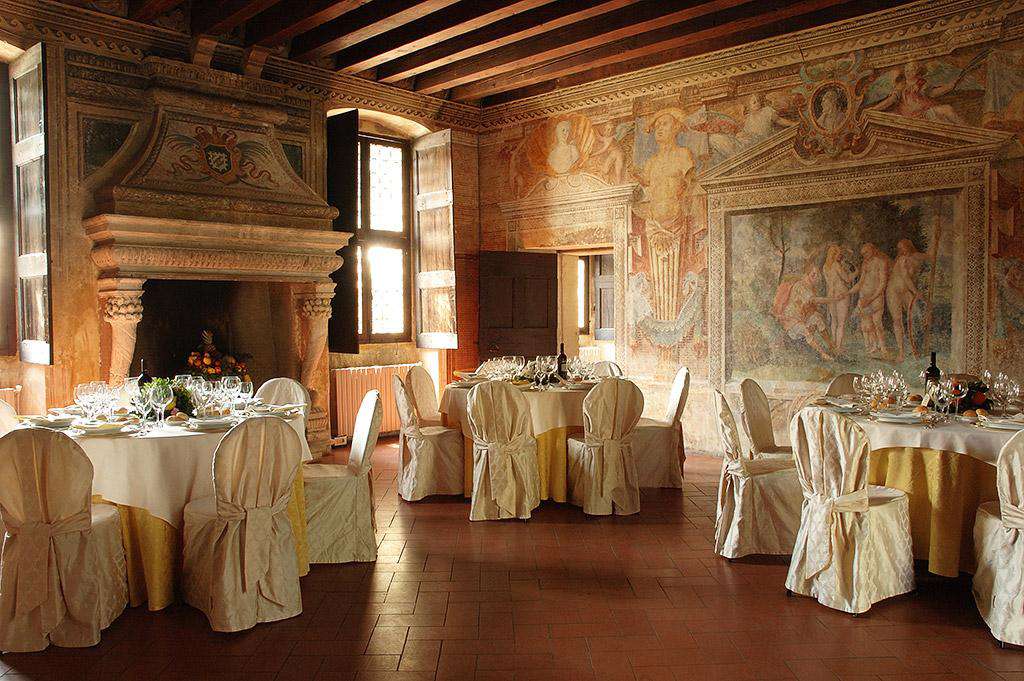 Santa Maria Maggiore – A Spectacular Christmas Market
Located in Piedmont in the north west of Italy, the Santa Maria Maggiore Christmas market is one of the most spectacular in Italy. Taking place over three days, there are 200 stall holders all ready to show off their craftsmanship and homemade specialities, or perhaps tempt you with some delicious food and drink.
Music plays a big part in the Santa Maria Maggiore market and you can enjoy performances from the Dirty Dixie Jazz Band, the most beloved Brass Band in Piedmont, the Horns of the Alps, traditional Alpine hornists, as well as various pipers, accordion acts, and street bands.
For the younger visitors, there is a snowman workshop and Christmas angel workshop as well as Santa's sleigh. Whilst visitors of all ages can enjoy the amazing light show, daring stilt dancers and incredible chainsaw artists who transform wooden trunks into fantastic works of art using a chainsaw!
A real festive treat, you can find out more about the Santa Maria Maggiore market here.
Further Information
For more information on any of the properties featured in this article, please follow the appropriate link or click on the relevant image(s) to complete an enquiry form. Alternatively, please follow this link to search for more luxury property for sale in Italy from the Prestige Property Group.
For any other enquiries, please contact us here.