Please follow this link to search for more luxury property for sale in The Three Valleys from the Prestige Property Group.
Les Trois Vallées, or The Three Valleys, is a stunning ski region, with picturesque skylines of snow-coated mountains, located deep in the heart of the French Alps. In this article, we will be exploring villages and towns that are ideally situated near and in the ski region.
Have you heard any adventurous tales from the French Alps? If you have, you will know that it's a place of pure wonder, with jaw-dropping scenery, complemented by adrenaline-filled skiers descending down towering mountains. The Three Valleys immerse you into the very centre of the action. As the largest linked ski area in the world, the Three Valleys is a vibrant, bubbling hub for a community of skiers, who use the mountains as their playground.
The Three Valleys offers an incredible 335 ski runs, catering for varying levels of experience at multiple altitudes. This makes the region a destination that can be enjoyed by all the family regardless of skill or ability. Exploration is a big part of staying in the Three Valleys region, with breathtaking resorts around every corner, waiting to be discovered.
This prime skiing location is composed of eight idyllic resorts, including Meribel and Courchevel, each with their own distinguishing architectural and cultural features. Let's take a look at three of best-kept secrets from in and around the Three Valleys…
Val-d'Isère
Located near the Italian border, Val-d'Isère consists of small hamlets: Le Cret, Le Joseray, La Legettaz, Le Chatelard, Le Laisinant, La Daille and Le Fornet, each with their own unique sense of beauty. The western and central areas of Val d'Isère are famous for their signature "chalet" architecture, with stylish stone and wood-clad farm buildings.
Every year, Val-d'Isère is host to men's and women's competitions of the FIS Alpine Ski World Cup. Despite having become a highly-popular tourist destination, Val d'Isere has managed to keep its traditional Alpine town characteristics. The community spirit has been fostered by the French families who have lived in the resort for decades.
Click image for property details: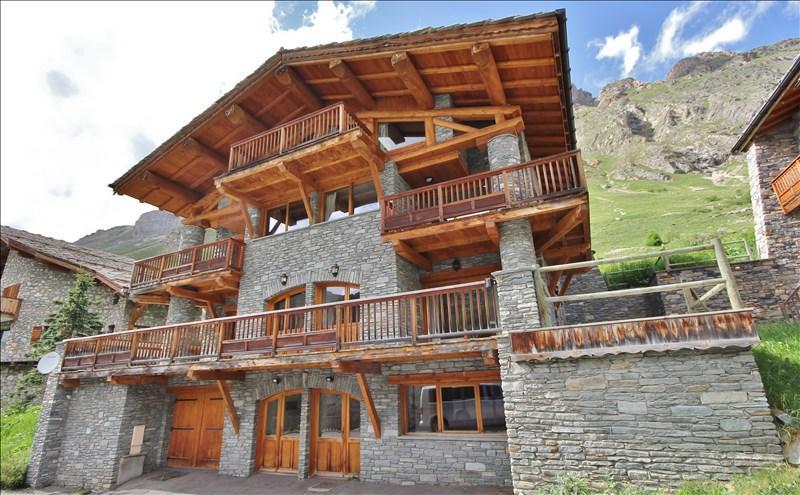 Aix-les-Bains
Roman thermal baths and water therapies were once considered to be the main attraction of this picture-postcard spa town, situated on the shore of the largest natural lake of glacial origin in France. Now, Aix-les-Bains hosts a variety of watersports, including waterskiing, water polo, sailing and windsurfing, attracting tourists from all corners of the globe.
As a town filled with historical monuments from the Gallo-Roman era, the rich history of Aix-les-Bains remains deeply rooted in its cultural identity. Many of the modern lakeside houses have been inspired by Belle Epoque architecture and Art Deco designs.
Aix-les-Bains is close to a number of ski resorts, including Le Grand Revard, the largest Nordic ski resort in France. The city itself is home to a variety of sports activities, with a climbing school and several snowmobile circuits.
Click image for property details:
Further Information
For more information on any of the properties featured in this article, please follow the appropriate link or click on the relevant image(s) to complete an enquiry form. Alternatively, please follow this link to search for more luxury property for sale in The Three Valleys from the Prestige Property Group.
For any other enquiries, please contact us here.