Please follow this link to search for property for sale in Portugal from the Prestige Property Group.
If you're looking to enjoy the best of your golden years in a warmer climate, surrounded by beautiful scenery and with a relaxed pace of life, then look no further than one of Europe's most loved destinations: Portugal. From the glorious beaches of the Algarve, to the cosmopolitan capital of Lisbon, here are our favourite places in which to retire in Portugal.
Albufiera – Retire In Portugal In The Algarve
It would, of course, be impossible to talk about where to retire in Portugal without mentioning the glorious Algarve, a true favourite destination amongst expats from around the world. Located in southern Portugal, the weather is simply sublime, the scenery stunning and the way of life perfectly relaxed.
Albufeira is the largest and liveliest of the Algarve towns and with that comes a thriving expat community. For that reason alone Albufeira is often regarded as an ideal place for retirees to readily integrate and make new friends quickly.
There is much to do and explore in the Algarve so you needn't worry about retirement boredom. That wonderful year-round sunshine also means it's even possible to get out and about during the cooler winter months. Golf and lawn bowls are popular social activities here, and there are also plenty of walking groups, bird watching and amateur dramatics societies who all welcome new members.
The Algarve really is a wonderful to retire in Portugal. In fact, with so much to do and with so many friends and family wanting to visit, a quiet retirement is highly unlikely here!
Click image for property information: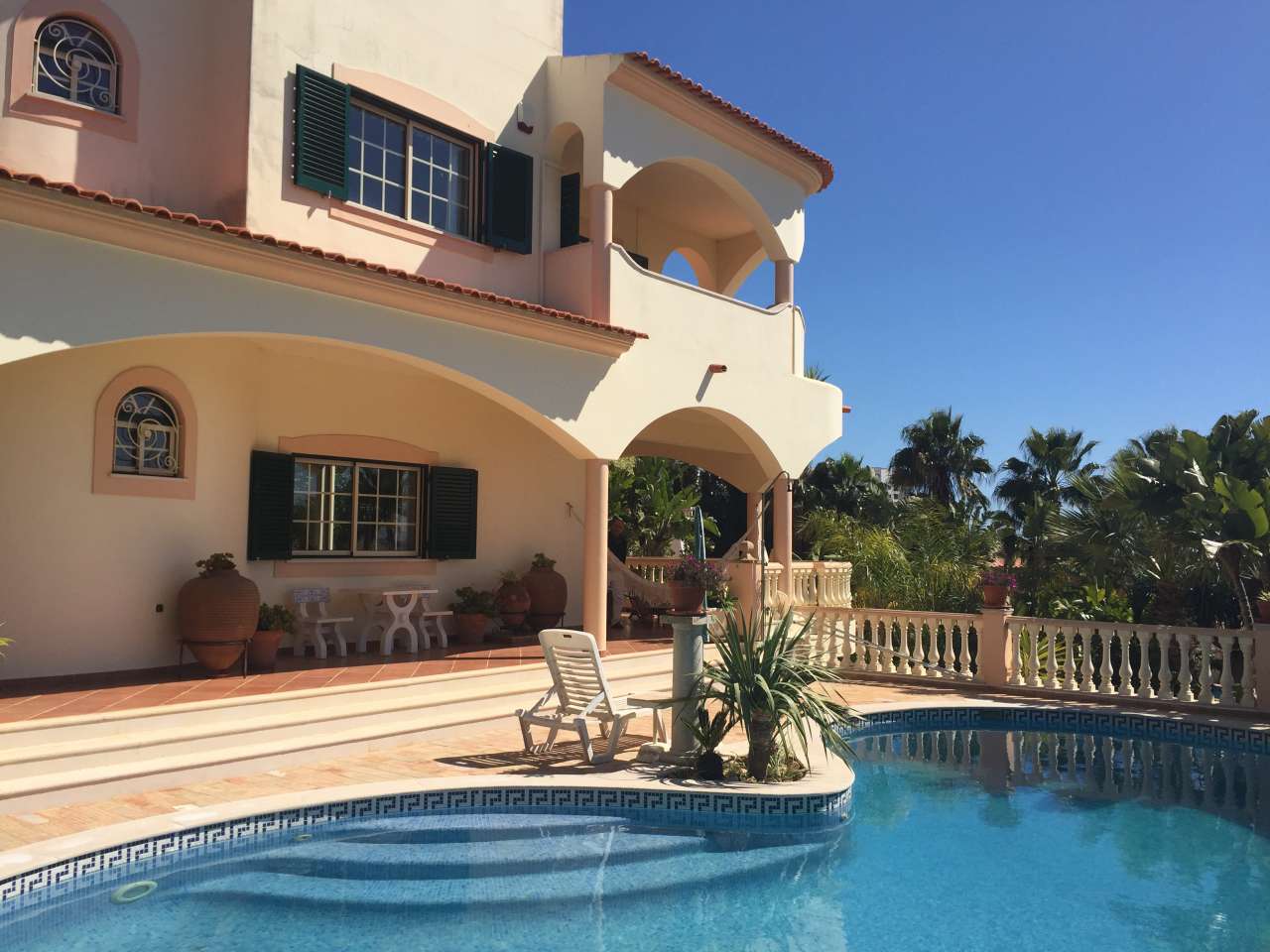 Lisbon – The Cosmopolitan Capital
Portugal's ancient capital city might not seem like an obvious choice for expats seeking a relaxed retirement, but there is an undeniable charm to Lisbon that can be enjoyed at every stage of life.
Described by the Lonely Planet as having "all the delights you'd expect of Portugal's star attraction, yet with half the fuss of other European capitals," Lisbon is home to some magical Gothic cathedrals, wonderful museums, and truly magnificent monasteries. However, perhaps some of the greatest enjoyment to be had in this glorious city is to just wander around the narrow lanes of the backstreets.
This is a seriously easy going city with a laid-back vibe. The people are friendly and smiling and the food, architecture, and culture all combine to make this a truly fabulous expat retirement destination.
It's easy to get around by bus or metro so you won't need a car and Lisbon is also the perfect base from which to explore other cities, and even countries. You're just under three hours by plane to London and 2.5 to Paris and if you were tempted by a more exotic trip, you can be in Casablanca, Morrocco in just over an hour.
With so much appeal, it's easy to see why this wonderful cosmopolitan city is one of our favourite places in which to retire in Portugal.
Click image for property information: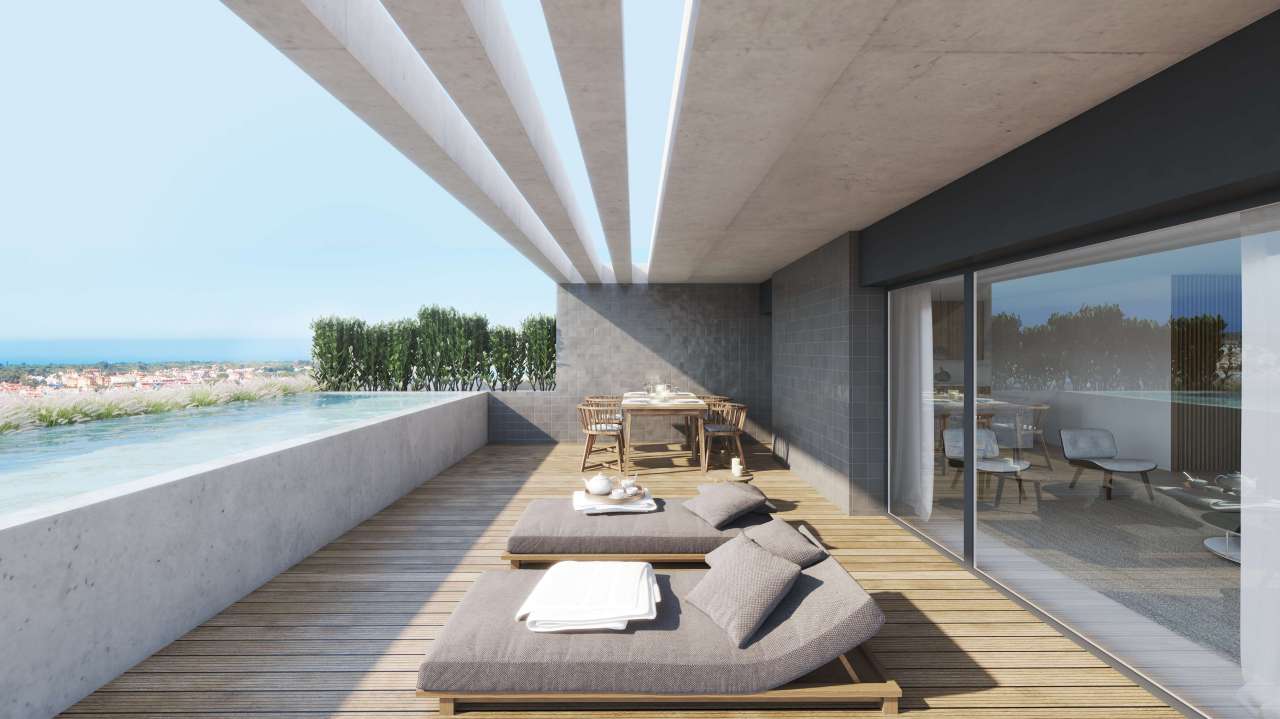 Quinta do Lago – A Golf Resort Retirement
Portugal has been synonymous with the golfing world for a long time and residential golf resorts have become a very popular choice for expats looking for a lifestyle retirement. Often dismissed by non-golfers, you might be surprised to learn that a golf resort could still be the perfect way for you to retire in Portugal, even if you don't play.
Making up one corner of the Algarve's world-famous Golden Triangle, Quinta do Lago truly does offer something for everyone, allowing you to enjoy a retirement as busy or relaxed as you like. Within the resort you will find a large sports complex, three championship golf courses, 12 different restaurants and snack bars, watersports, horse-riding, tennis, squash, and even clay pigeon shooting.
There are also many regular events organised to keep guests and residents entertained. These include live music evenings, yoga masterclasses, social bike rides, tennis and padel tennis, golf tournaments, multi-sports days, brunches, dinners, and general soirees.
If that all sounds a little bit too much like hard work you can simply walk over the bridge across the estuary and head to the gloriously golden sandy beach. The perfect place to enjoy a spot of sunbathing and indulge in some freshly caught local fish.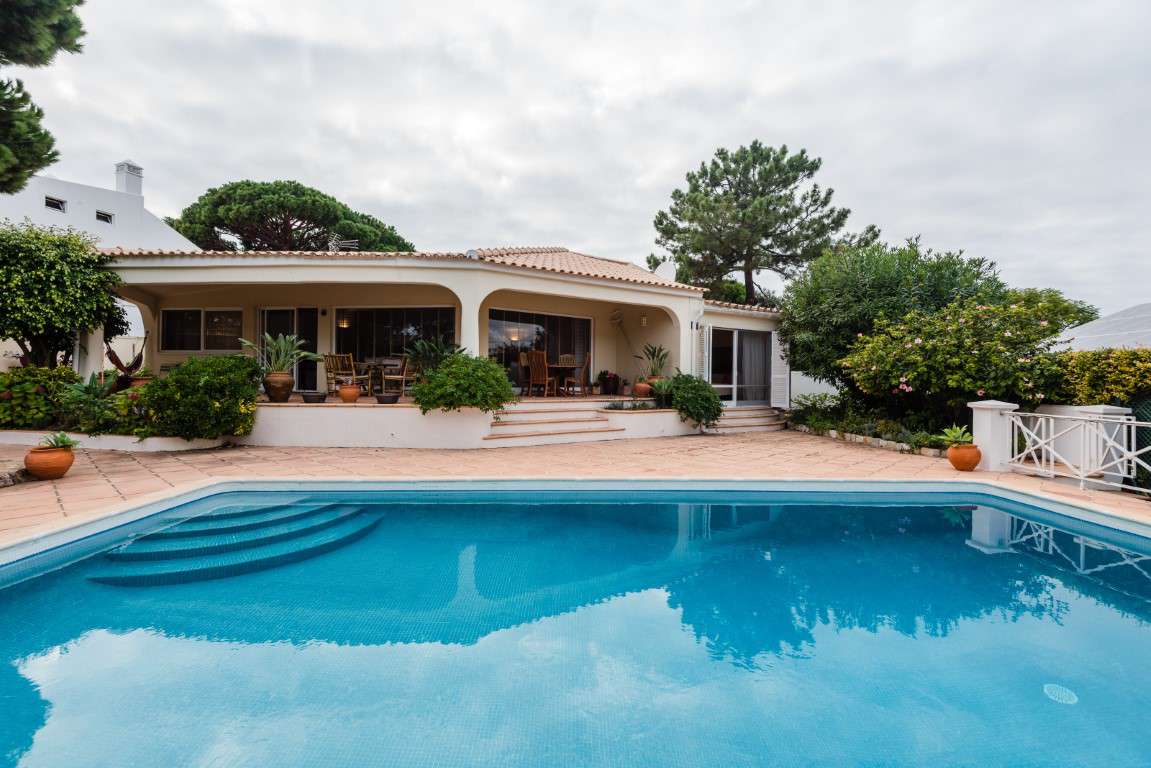 Porto – A Riverside Retirement
Located directly on the Douro River, Porto is the second largest metropolitan area in Portugal and could well be your perfect Portuguese retirement spot. The city centre itself is home to no more than 240,000 inhabitants and boasts a wonderful, friendly charm that is often lost in larger cities.
Rich in culture, retired expats will never find themselves short of things to do. The city's cobbled streets are lined with glorious, historic buildings, whilst the many parks are bursting with exotic plants, elegant fountains and calm, tranquil spots to simply sit and relax.
Food and wine play a big part in daily life in Porto and perhaps the city's most famous export is its magnificent fortified wine of the same name – port. Cross the river into Vila Nova de Gaia and there are a plethora of wine cellars and caves with some of the most popular including Graham's, Taylor's, Sandeman and Quinta do Noval. All as delicious as they are full-bodied, the hardest part will be choosing your favourite.
An annual highlight in the Porto calendar for both expats and locals of all ages is the highly anticipated Festa de São João, or Festival of Saint John. Dating back more than 600 years, this is the city's most important celebration and sees thousands of people hitting the streets to mark the occasion with music, dance, food, and drink.
With a very reasonable cost of living, Porto offers the perfect combination of Old World charm and modern day convenience making this a wonderful city in which to retire in Portugal.
Further Information
For more information on any of the properties featured in this article, please follow the appropriate link or click on the relevant image(s) to complete an enquiry form. Alternatively, please follow this link to search for more property for sale in Portugal from the Prestige Property Group.
For any other enquiries, please contact us here.