Cities, towns and villages around the world carry their own secret slices of wonder that lie away from the bustling crowds, at the popular tourist attractions, but very few places can boast having an entire island as a hidden gem!
Welcome to Ile de Ré – France's very own haven for visitors and property investors alike. Ile de Ré is an island off the west coast of France near La Rochelle, on the northern side of the Pertuis d'Antioche strait. Its highest point has an elevation of just 20 metres, while the dimensions of the island see it measuring in at 30 kilometres long and 5 kilometres wide.
This island is a particular hot spot for visitors from cosmopolitan areas such as Paris, which offers a gauge as to the kind of clientele who would be staying at your holiday home property if you were to purchase an Ile de Re property for sale. In short, this little island is the pinnacle of class and classic French style, so much so that even the electrical cables are all laid underground, to ensure the place is nothing other than immaculate.
The team at Prestige Property Group are always enthusiastic about helping those with interest in a particular place, area, or property. Read on to find out what this quaint and relatively unknown French island has to offer.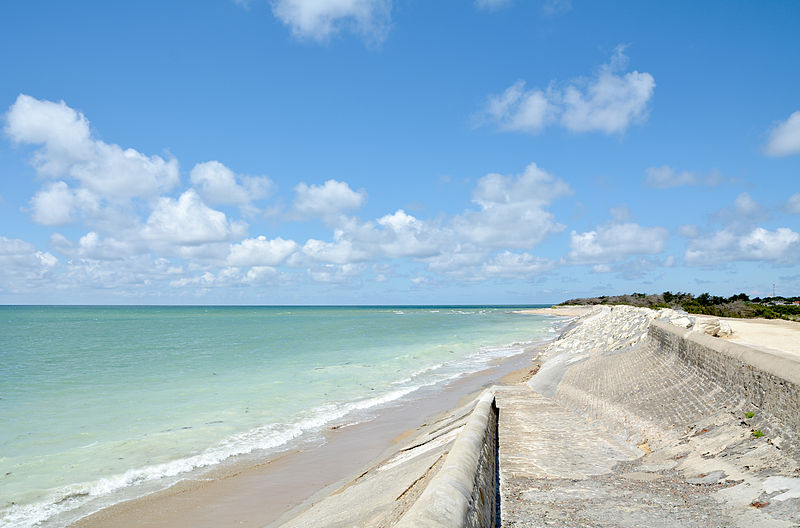 There are ten villages that make up the island, each providing unique character and their own distinctive appeal.
The capital, Saint Martin, is a small port with a wealth of glamorous boutiques in its quintessential lanes, alongside an array of restaurants and bistros.
La Flotte is the place to head to for the experience of a renowned, well established and vibrant outdoor market, while Ars-en-Ré exudes a laid back, nonchalant atmosphere.
The majority of the villages can be covered off in one day due to the size of the island; this means that visitors are likely to enjoy a less populated holiday than in some of the busier, more recognised locations around Europe.
Beach lovers are sure to adore the shorelines which are bathed in the equivalent amount of sunlight as the ever-popular Cote d'Azur.
The island has one thing on offer that is rather exclusive to the area, with hundreds of kilometres of cycle paths, all weaving around the entirety of the island, making it perfect for exploring, commuting, and enjoying the island on two wheels. Feel the welcome breeze as you meander along the paths, which hug the coast and picturesque fields. For those living in a city, this is a welcome break from the urban settings they are used to. You can even indulge in wine and oysters along some of the routes.
When it comes to dining out, as you'd expect with anything French, the options are tenfold. Five fine examples can be seen below:
Le Bistrot Du Marin provides superb home cooking and steak-frites within an informal setting, which is also an ideal place for sipping on a cool and crisp glass of Chardonnay.
Restaurant Les Embruns is a place that is positively awash with character, so you must try this gourmet bistro when you visit.
La Baleine Bleue is our next offering, and for anyone looking to dine on fresh, local fish, as well as modern French food, this more formal option located quayside, will be just the place for you.
Le Serghi is a must-visit restaurant for anyone that visits Ile de Ré. Lying away from the Ile de Ré's version of tourist traps, a chic terrace holds on to the last drop of sunshine on the island so that you can too. Overlooking the bobbing fishing boats, the setting is as divine as the food. Expect plenty of fish on the menu and a theme based on quintessential French offerings, with a modern twist.
La Martinière Fresh is worth a mention for those with a sweet tooth or younger visitors looking to sample the homemade ice cream in waffle cones on offer here.
We have touched on several areas of Ile de Ré here, and there is much more to be discovered and to learn about in this hidden gem. If this region is a place that has caught your attention, then why not get in touch with us here at Prestige Property Group? We will be happy to help find what you are looking for.
Image credits: Pline,Jeremie R, available under Creative Commons.