The island
Postcard-worthy beaches. Year-round, pleasant climate, with consistent temperatures of around 30°c. An abundance of colour, from the environmental wonders of the sea, sands and luscious greenery to the white-washed architecture. It is no surprise that entrepreneurs are jumping at the chance to live in this beautiful environment while taking advantage of the booming business sphere in the city of Bridgetown. A comfortable commute from a host of international hubs such as London, Toronto, New York and Miami, with daily direct flights, this destination can be the ideal location for commuting businessmen and women to enjoy the best of both worlds.
Recognising the net worth of high-income business people, the government of Barbados adapted their immigration policies to allow such individuals to apply for special entry permits. These permits entitle the holder to relocate themselves and their family to Barbados for an indefinite period if their net worth remains at the specified level. This change in legalisation comes as a particular interest to international investors looking at exotic locations to relocate.
Why is Barbados enticing so many families to relocate to its shores? A wealth of activities for any budget and lifestyle, from a multitude of water sports such as surfing, kite surfing, diving, sailing and paddle boarding to entertain the water fanatics and active children, to the leisurely pursuits, such as horse-back riding, shooting ranges and golf. Food enthusiasts are also highly satisfied on the island, with Barbados being reputed to be the 'culinary capital' of the Caribbean, a wealth of authentic and international cuisine is available to sample. Renowned restaurants such as The Cliff, Cin Cin and The Tides are all located on the west coast and attract many international visitors to their tables. It is also not uncommon to be debating current events with a member of parliament or rubbing shoulders with a former international cricketer, at Oistins or the Lemon Arbour, where visitors and locals come together.
The island's environment is akin to village lifestyle, where you get to know your neighbours, local business owners and regulars at the golf course, allowing international residents to feel instantly welcomed and accepted. Renowned for a relaxed way of life, this can be a haven for busy and stressed business people.
However, it is important to highlight that a relaxed lifestyle does not equate to a poor working, educational or health system. Education is of paramount importance in Barbados, with an excellent range of high-quality institutions located on the island for all stages of study. It is best to be aware that children will need a student visa as a non-national to enrol in any schools on the island. There are public and private healthcare organisations in Barbados, who boast well-qualified consultants and physicians, while emergency clinics open 24/7. It is advisable, like with any country, to hold good health care insurance. UK nationals can also receive their state pensions while living in Barbados, making this destination particularly appealing for individuals wishing to spend their retirement years here.
The National Trust of Barbados provide year-round hikes to cater for a range of abilities to explore the island with experts, the organisation even conduct moonlight hikes so that you can experience the enchanting island from a different perspective. Regardless of the time of year, there are always activities to keep you and your family entertained. From events, such as the lively Rally Barbados to renowned Polo events at either the Lion Castle, Apes Hill Club, Clifton and Holders Hill, who all boast world-class facilities. The Holders is also home to a top music and performing arts festival that attracts tourists and locals alike with outstanding performances. The Garrison, a UNESCO World Heritage Site, holds an annual event at their racetrack that brings thousands of tourists to the island. Golf plays a huge part in the Bajan culture with many golf courses located on the small island and within a short distance of the properties available on our website.
Living by the green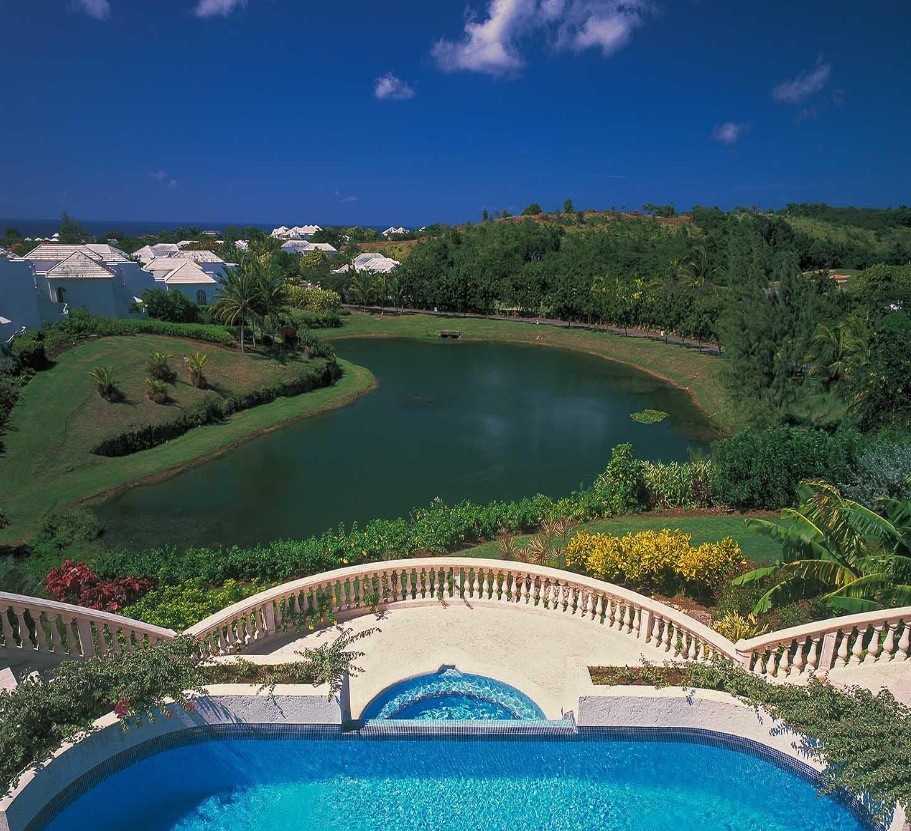 The islands fascination with golf has enticed many international investors to look towards luxury golf resorts for their new home, with outstanding villas framing renowned golf courses and resorts.
There are many golf resorts located on the island, with some renowned establishments, such as the Royal Westmoreland, attracting visitors all year-round. The island's reputation as an ultimate golfing destination has steadily increased over the years and has resulted in the Royal Westmoreland course hosting a range of PGA European tournaments.
The Royal Westmoreland is a member-only golf club designed by Robert Trent Jones, Jr. in 1994. The establishment is considered one of the world's most exciting resort courses and boasts additional features such as a spa, tennis courts, restaurants and a range of luxurious villas to own. Recognised as one of the top 10% Trip Advisor businesses in the world, the resort has won an array of awards over the years, from international residential property awards to Americas international residential property awards. (A full list of the awards is available on their website). A 750-acre residential community, the Royal Westmoreland is situated in a superb position on the west coast of the island, with more than 200 homes discreetly located within the golf resort.
Potential owners of luxury golfing villas can customise their property within the grounds, or buy a golf property that is ready to move into. Investors acquire a stunning colonial-style villa in their plentiful gardens, with sea-views to boot, and the right to access the private beach of Mullins Bay. Boasting both privacy and luxury, living in the Royal Westmoreland grounds is like living the dream for golfers of any ability.
For individuals looking for a holiday home, rather than a permanent residence, the Royal Westmoreland also offer holiday home options to meet the growing demands from international investors. Alternatively, you can enquire about their fractional ownership scheme.
Ultimately, where you choose to live on the island is dependent on your lifestyle and personal preferences.
Barbados property for sale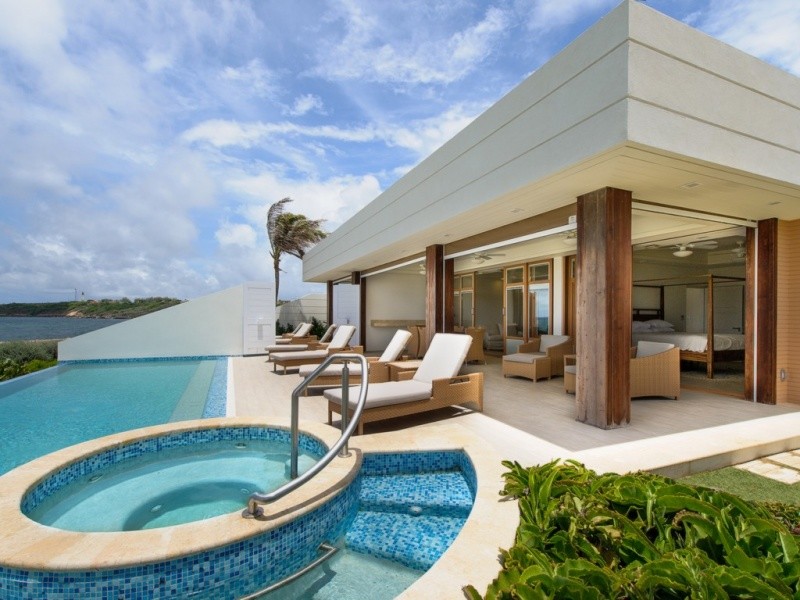 The idea of escapism is epitomised by a Bajan property, with properties sporting sea-views, luscious gardens with exotic plants, privacy and luxury. Spend your days away from the office on your balcony as the sun bathes you in a warm glow, before taking a dip in the sea, a mere couple of minutes' walk from your property. Regardless of budget, your dream Barbados bolt-hole property is available on our website. From £200,000 ($247,500 USD/ €230,175 EUR) for a luxury apartment in the desirable location of Saint Peter to luxury properties valued up to £2 million that defy belief, with alluring features such as private beaches, luxury amenities and stunning architecture.
Increased investment in tourism, coupled with the tax-efficiency and residency rules make the island an ideal destination to consider property investment for those looking for more benefits than just island life and dream properties.
Discover the Barbados property for sale on our website. Our expert and dedicated team are available to answer your queries, help you on your search and advise you on your move to this idyllic paradise. Get in touch today.