Charming 5 bedroom property with 14,937m2 of beautifully tended gardens with a swimming pool and large lake, situated close to amenities in a quiet hamlet . Beautifully renovated, both the main ho......
Unique opportunity to acquire a beautifully renovated historical 4 storey Mill with studio and gite, nestling in over an acre of glorious landscaped gardens with pool and outbuildings, while enjoy......
Situated in a quiet setting in Melle, this magnificent 10 bedroom, 7 bathroom 18th Century manor house, plus a charming 2 bedroom, 2 bathroom guest house, is set in its own parkland of over an acre......
Grand and well maintained former merchants house, which is set very close to the centre of the thriving market town of Lezay and has a lovely walled garden with a private swimming pool. With over......
Beautiful and thoughtfully renovated Medieval chateau located between Parthenay (15 minutes) and Poitiers (35 minutes),close to a village with shops, and set in an estate of over 24 acres. Built......
Superb and beautifully renovated Nineteenth Century chateau in a commanding position with over 15 acres of glorious valleyside parkland, with woodland paths, a lake and private river banks. The s......
Superbly restored French Chateau, with Medieval origins, set in beautifully landscaped gardens and parkland, boasting majestic 200 year old cedar trees and uninterrupted views across the rolling co......
Stunning 8 bedroom property with guest houses and swimming pool, ideally situated in a quiet setting, yet just 10 minutes south of Parthenay, in south-west Deux Sevres. This exceptional country p......
Fabulous and historic "chateau-fort" dating back in parts to the 11th Century, beautifully renovated and in turn-key condition, with income options such as guest accommodation, a restaurant and ba......
Wonderful opportunity to acquire a fabulous estate consisting of a main house and 3 gites with pool, nestling in over 71 acres of glorious land with outbuildings, while enjoying far reaching countr......
Nestling in over 11 acres of glorious land is this fabulous South East facing 18th century "Logis" with 10 bedrooms, expansive pool, and separate gites, enjoying far reaching countryside views from......
Rare opportunity to acquire a magical, fully restored 5 bedroom French Chateau with gite and outbuildings, surrounded by nearly 4 acres of glorious land with lake and views, located near all amenit......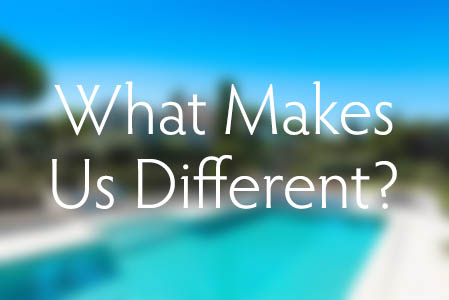 Over 20 Years experience in
global luxury real estate
Large network of
professional multilingual offices
No fees
We are paid by our agents
to introduce buyers