Quite outstanding property offering the highest level of luxury and stylish and living in a world class exclusive private estate - one of the most renowned addresses in Europe. Impressive, stylis......
29,000,000 EUR
REF: 220168
This spectacular villa comes with both a guest apartment and a staff apartment with separate entrances to the main residence. This superb south facing property, which has breathtaking panoramic vi......
16,000,000 EUR
REF: 196484
Luxurious and unique 8 bedroom villa, which has been beautifully designed to make the most of the stunning panoramic views of the Mediterranean, La Zagaleta golf course and mountains. With a vast......
13,500,000 EUR
REF: 239034
Standing in its own parkland of 11,018m2, this superb colonial style mansion comes with an industrial kitchen, entertainment and spa area plus outdoor heated swimming pool. There is a separate en......
15,000,000 EUR
REF: 196456
Magnificent and luxurious 8 bedroom villa, which is ideally situated within the exclusive and highly sought after private country club estate of La Zagaleta. Beautifully designed to make the most......
12,900,000 EUR
REF: 240257
This stunning contemporary style villa comes with 723.52m2 of light filled living space with 5 bedrooms and 5.5 bathrooms as well as various spacious reception areas, including a cinema and both in......
A magnificent 5 bedroom spacious, bright modern villa set in a beautiful garden with many trees and bushes, located within the country club of La Zagaleta. This fantastic property has large window......
Standing on a beauitful plot of 9,512m2, this superb contemporary villa is still under construction. The property is south facing with fabulous sea views and comes with 1,800m2 of floor space whi......
This superb residence faces south west and comes with wonderful open views across the golf course and 1,706 m2 of living space which includes a staff bedroom with separate entrance. Standing in a ......
Super, spacious and modern 5 bedroom villa with a total living area of 950m2 set within a large landscaped plot of 4,237m2 with an infinity swimming pool and fantastic panoramic views towards the ......
This superb Mediterranean mansion is part of the most prestigious estate of La Zagaleta Golf and Country Club, which comes with 24hr security, first-class leisure and sports facilities and an impre......
This superb south facing villa comes with fabulous open views of the surrounding countryside and the golf course. The fantastic contemporary property stands on a large plot of 3,206 m2 and has 101......
Absolutely outstanding 5 bedroom luxury villa nestling in nearly an acre of glorious landscaped gardens with amazing pool, while enjoying panoramic countryside views from its peaceful location in L......
This south/west facing plot of 4,189 m2 comes with breathtaking panoramic views and an already built guest house. Nature blends perfectly with extraordinary luxury within a community that offers ......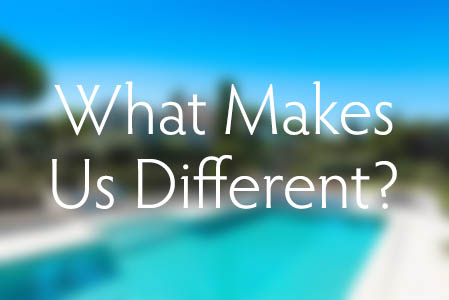 Over 20 Years experience in
global luxury real estate
Large network of
professional multilingual offices
No fees
We are paid by our agents
to introduce buyers