Financial North Mortgages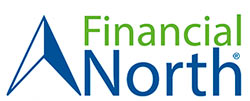 If you require finance to purchase residential and commercial properties in Europe, Financial North® offers you the service and expertise in processing a mortgage facility.
Our years of experience, allows us to offer finance to buy a property in Europe, aiming to obtain the most suitable balance between interest rates, terms, percentage of loan based on appraisal value, early redemption fees and other products that may be offered by banks.
To provide this service, we have partnership agreements with various banks and financial institutions, having to meet the strict requirements they demand.
Our deep knowledge and contacts in the European banking industry allow us to search for the different options within the characteristics of each client.
We aim to provide a:
Bespoke quotations by return from our carefully selected panel of national and international lenders and private banks
Keeping the paperwork to the minimum
Enjoy peace of mind from a clear, transparent and personalised process
Competitively low European interest rates
European Mortgages of up to 80% of the purchase price (interest and capital repayment only)
A fully bilingual service provided by the lenders, whenever this is possible
English-speaking mortgage advisers on hand every step of the way
If you would like Financial North to contact you to discuss your mortgage requirements, please complete the form below.